Crazy about a cause? Try "Fund a Need"!
Fund a Need allows you to run a donation campaign for a very specific cause with a specific dollar amount needed.
By creating a Fixed Price Item with the title of the need (i.e. heartworm treatments for shelter animals, meals for the homeless, etc.), attendees can donate to fund that specific need.
To create a Fund a Need Fixed Price Item, follow these steps:
Under the "Items"/"Add Items" tab, select "Add Item."
Select "Fixed Price Item."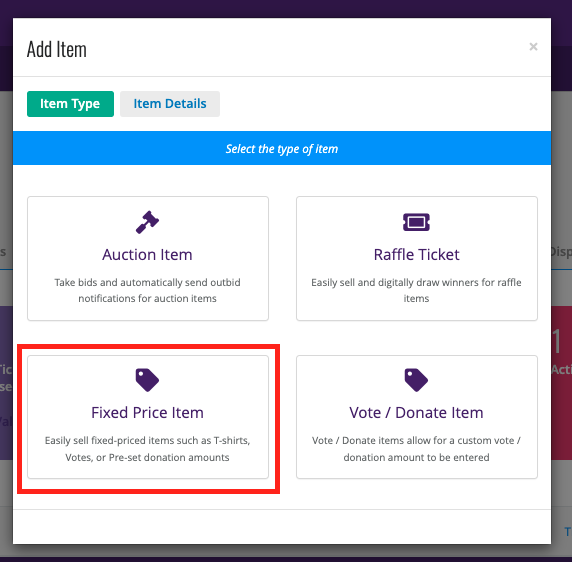 You will then enter your Fund-a-Need details (title, description, images, etc), including the cost of the need. Make sure your Item Quantity is set to 1.
See an example below of how this could appear on your attendee site: