Welcome to Items Icon!
As Event Experts, here are some tips that we've seen be successful time after time.
Publish your Live Auction items before your event. Attendees can view items and start thinking about what they want to bid on.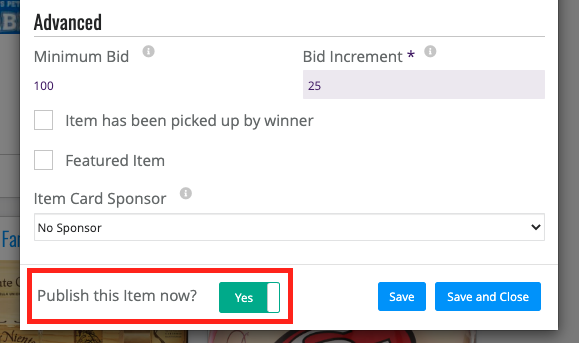 Have your Silent Auction open for at least a week before your event, not just during your event.
Have a raffle ticket as a door prize. Door prizes increase ticket sales and engagement in your items.
Bulk import your items using a CSV.
Import at least one image of each item. You can upload up to 9 images.
Use the "Birds Eye View" boxes at the top of the 'Items' tab. See a quick view, in real-time, of item status.
Send a blast text message before you close your Silent Auction items. Remind attendees to submit their final bids.
Use the Event.Gives Marketplace on the 'Items' tab. Find additional items for your event with Marketplace. Read more about Marketplace items by clicking here

.

Use the 'Bulk Actions' Reorder button. Move items not meeting the reserve to the top for more visibility.
Make sure to preview your item cards at least two weeks prior to your event so you have enough time to make any changes necessary before printing them.