Last Stop: Paper Mode
Paper bidding allows you to go back in time to allow your attendees to bid via paper bidding and not on their mobile devices.
Keep in mind if you turn Paper Mode on, your attendees will not receive outbid notifications and they will need to double-check the items to see if they are the winning bidder.
To turn on Paper Mode for your silent auction, navigate to the 'Items' tab within your manager portal. Select "Event Actions" in the upper right-hand, and then select "Turn On Paper Mode" from the dropdown menu.
You can print paddle numbers, item cards, and your event poster from the "Printable Materials" section on the "Event Messaging" tab.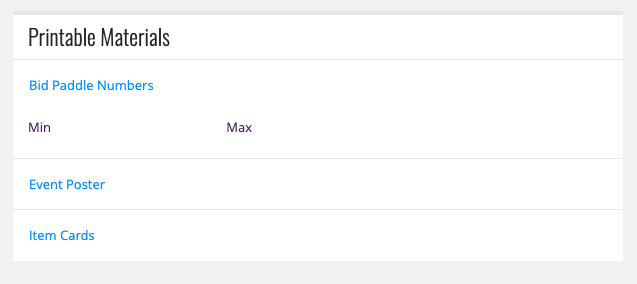 Congratulations on completing the Items Icon Badge!
Next up, Paddle Perfecto!