Last Stop: Join vs Create Attendee
Hey Check-In Champ, we've reached the end of our check-in process! Our final lesson is on the differences between 'Join Attendee' and 'Create Attendee'!
Under the 'Check In' tab, you will see two options for adding attendees. Joining or Creating an attendee within your event site is a great way to invite attendees to participate in bidding, purchase raffle tickets, and/or make donations. Both options will send the attendees the Welcome Message via SMS messaging.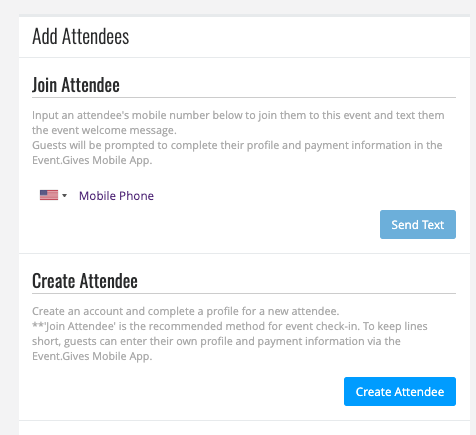 We have attached a Pro-Con chart below showing why joining an attendee is a better option for event organizers and attendees alike.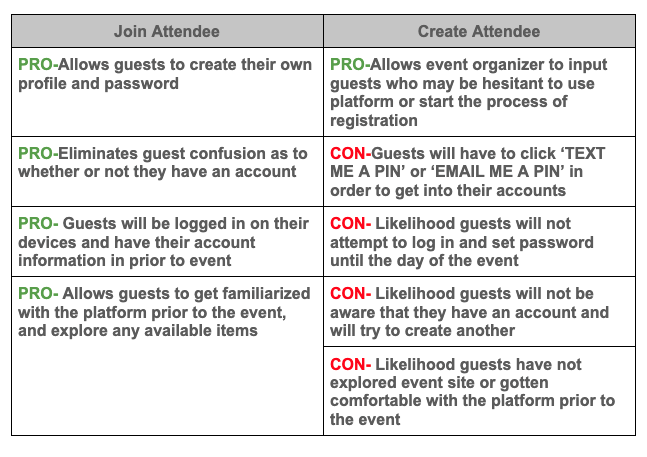 Congratulations on earning your Check-In Champ Badge!
Now that you've dominated check-in, begin our next Master Badge, Messaging Mogul!