Your auction items will appear in the order they are entered and each item will be assigned an item number starting with 0101. Once you create your first item, you can simply edit the item number and any items created after that will be in order. For example, if you edit your first item number to 201, the next items you create will automatically be numbered 202, 203, etc.
Please note: If you decide to renumber your auction items after they have been created, you will need to edit them each individually.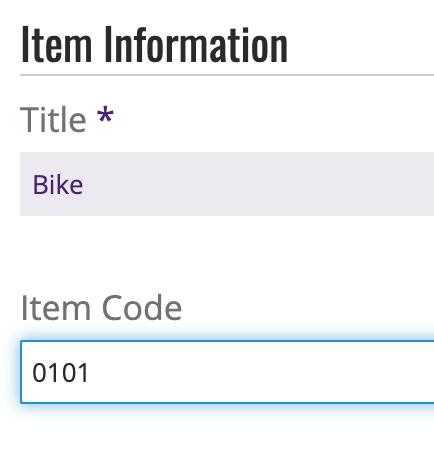 If you would like your items to be displayed in a different order, click the Bulk Actions button, then click Re-Order.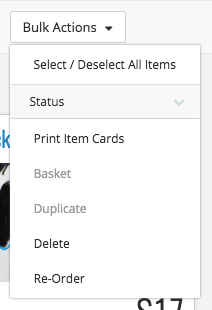 A new window will appear. You can either click Top next to the item to move it to the top of the list, or you can click the arrows to the left of each item to drag it to the spot where you want it. If you have an auction that will be open for several days or weeks you can also regularly change the order of your items by clicking "Scramble Item Order." This keeps your site looking fresh for repeat visitors.
You can add customized tags to each item within the Item Details of each item. These tags will show up on the search bar within the Items tab as well as appear in the dropdown menu to the right of the search bar.
We have added a list of suggested Tags below:
Art & Music
Baskets & Packages
Children & Family
Food & Beverage
For Her
For Him
For Your Pet
Gift Certificates
Home & Services
Local
Outings & Experiences
Sports & Leisure
Travel