Step One- Navigate To The 'Check-In' tab
Once you are logged into your event site, you will navigate to the 'Check-In' tab, shown below: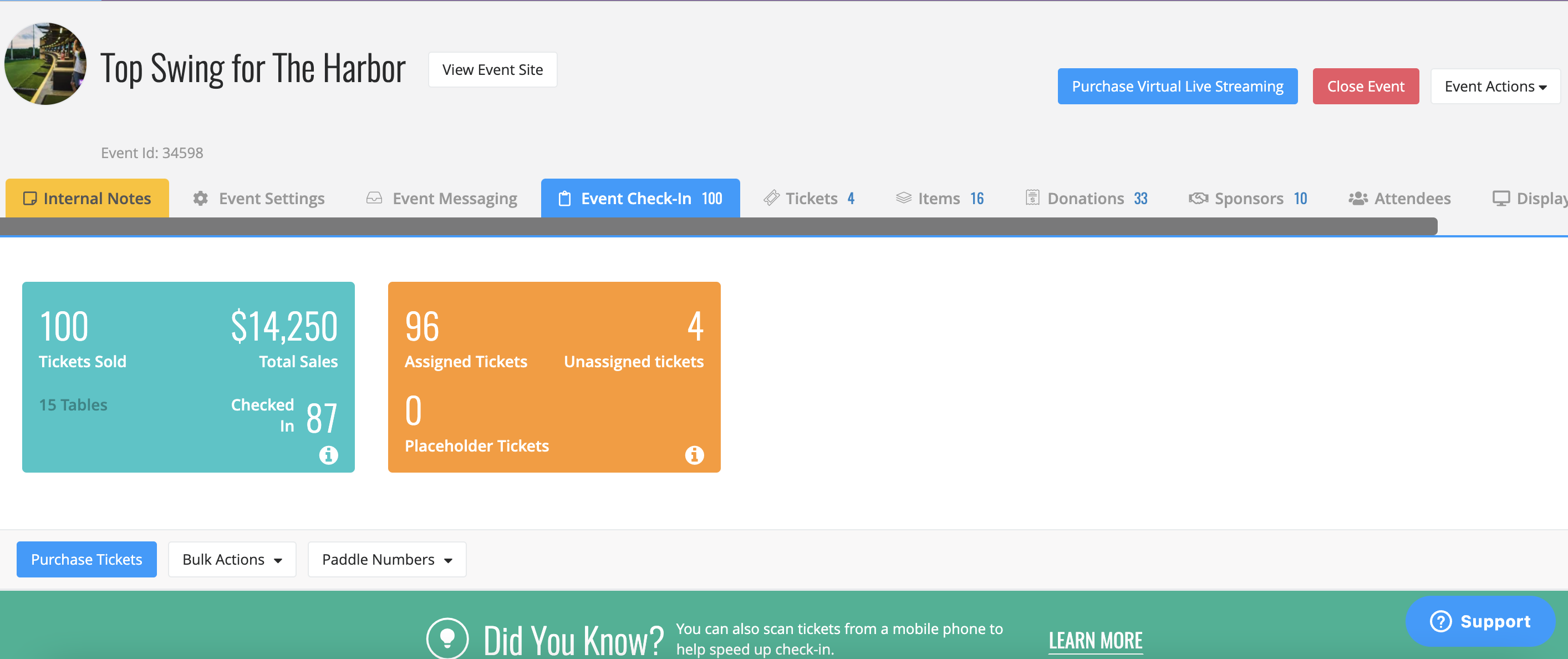 Step Two- Locate Available Columns 
You will scroll down and locate the column icon (pictured below) to choose your desired columns.

If you do not see pledge and yard count columns as options, please reach out to support@event.gives so we can assist you. 
Step Three- Select Pledge Columns
Once you open the available columns, you will select the three Golf.Gives columns titled "Pledge Count," "Pledge Total," and "Peer Yards."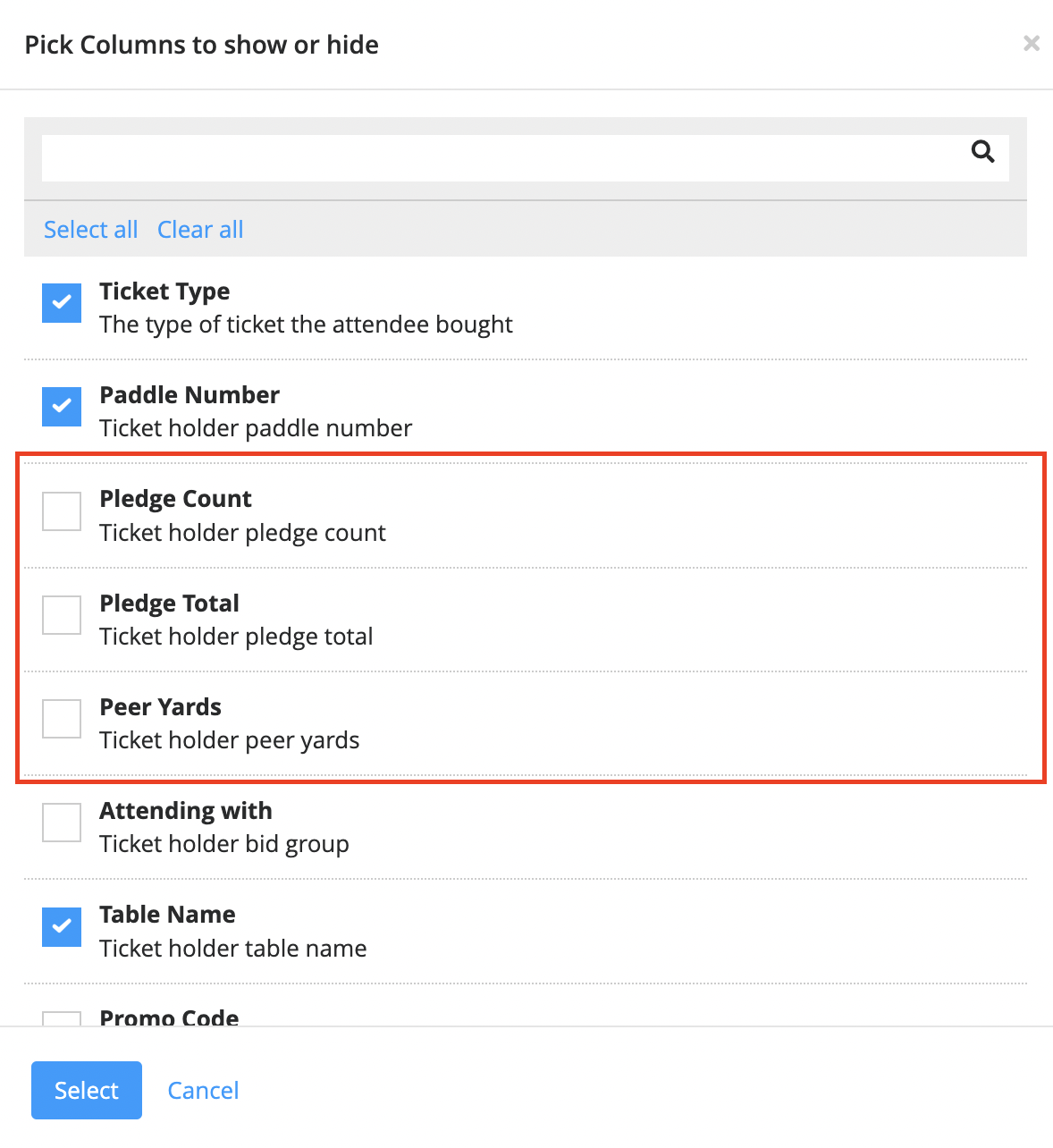 Step Four- Your Current Pledge Count 
After selecting the three column options listed in Step Three, you will be able to see your ticketed guests and their current pledge count.
In the example screenshot below, Colt was able to secure 28 pledges and hit a total of 5,675 yards. His total pledged donations are $0.28 per yard, multiplied by 5,675 total yards hit, equals $1,589.00 total pledged donations. 
*On average, guests hit 2000-4000 yards and gather between 5-10 pledges.*