Placeholders are often used by Event Organizers for guests who do not have accounts or a known email/phone number. This article goes over how to enter placeholders and what you are able to do with them, once entered.
How do I enter a placeholder?
Placeholders are used for unassigned tickets within the system. Unassigned tickets can be found within the 'Check-In' tab as well as the 'Tickets' tab. The pop-up is the same whether you are clicking 'Add Attendee' on the 'Tickets' tab or 'Assign' on the 'Check-In' tab, shown below: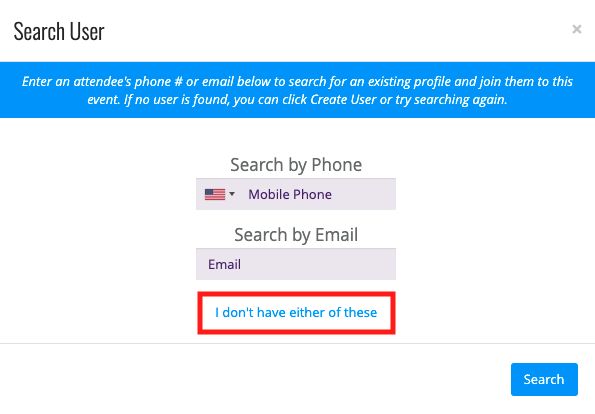 By clicking "I don't have either of these", you are able to enter a name for the guest you intend to add, pictured below: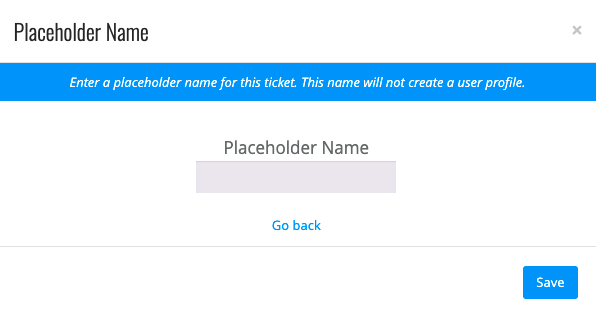 Once you have entered your Placeholder Name and selected 'Save', you will see that the name is greyed out within the 'Check-In' tab. This is due to the fact that the placeholder is not an active account associated with a user. However, you are able to assign this placeholder a table name or number so that you have a better idea of table assignments prior to your event. To learn more about assigning tables at your event click here!