It is easy and free to create an event with Event.Gives! There are no contracts to sign or hidden fees to pay. Find out more about how we keep fundraising simple here.
All you have to do is go to the Event.Gives homepage and follow the prompts to start creating your event.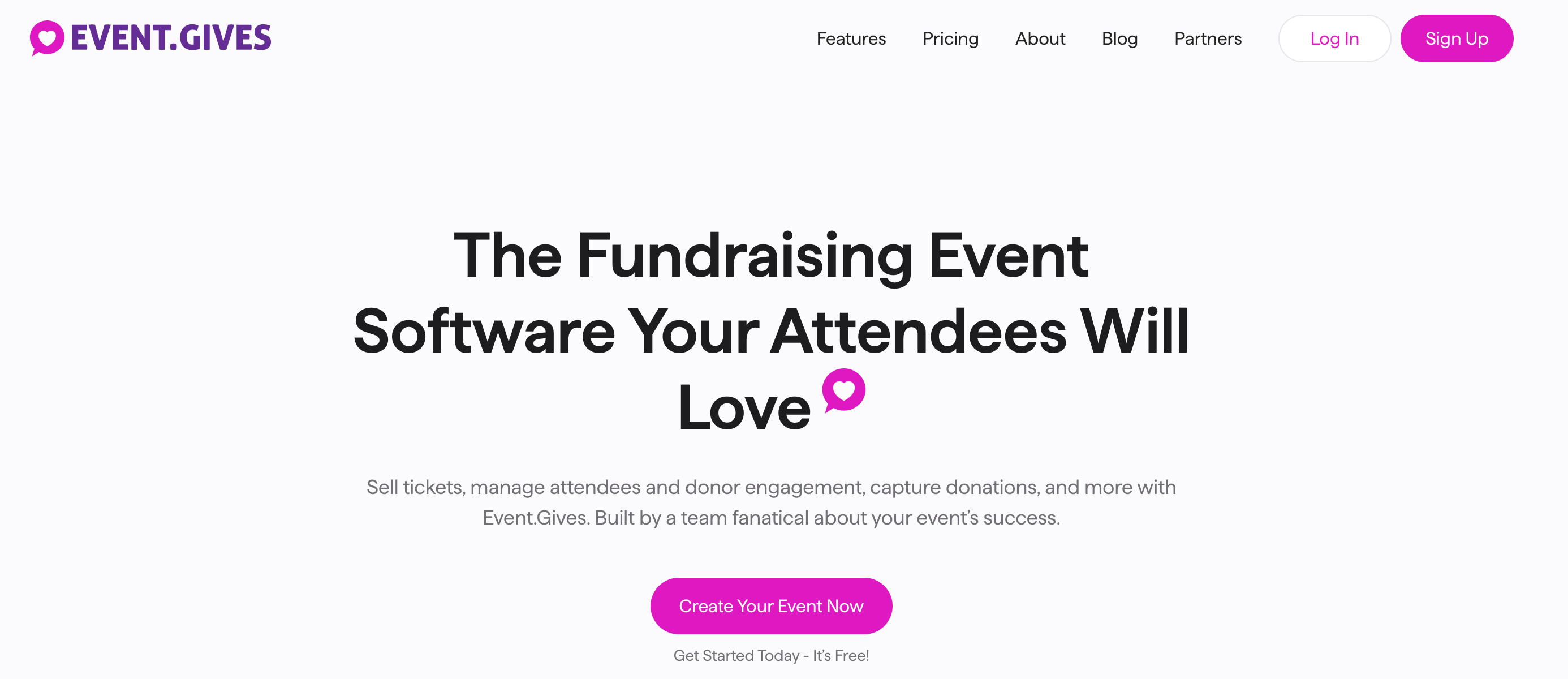 If you already have an account, you can log into the manager portal and click the "Create Event" button.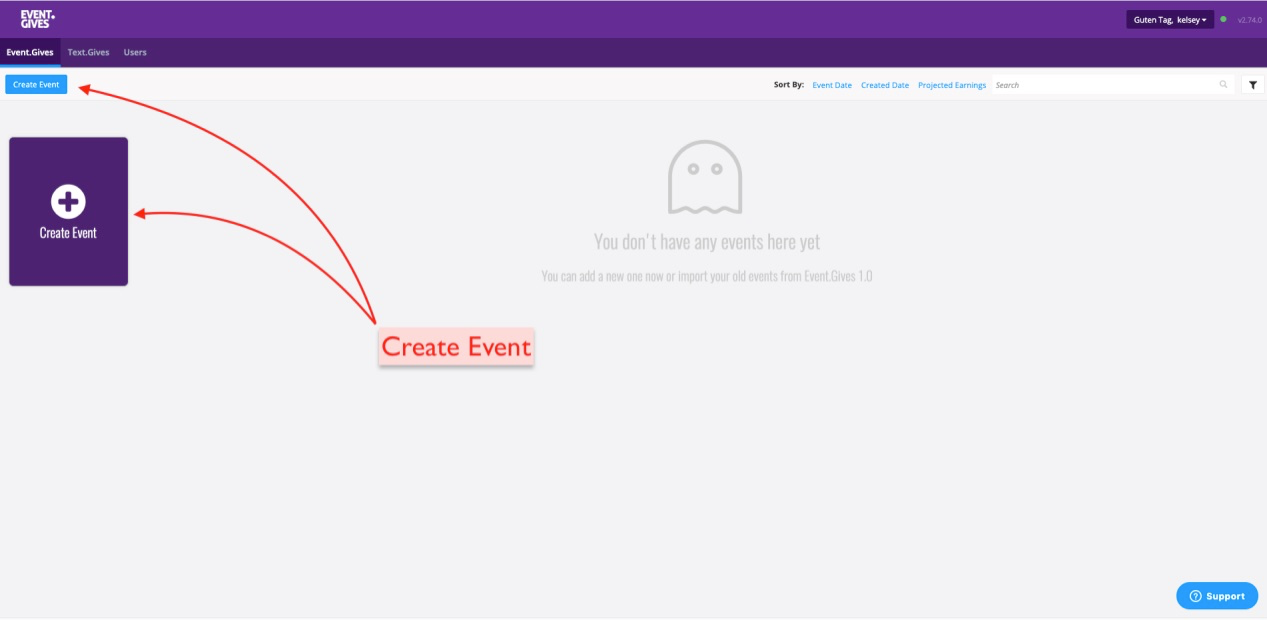 This will open a new event. Fields with an asterisk (*) are required before you can save your event.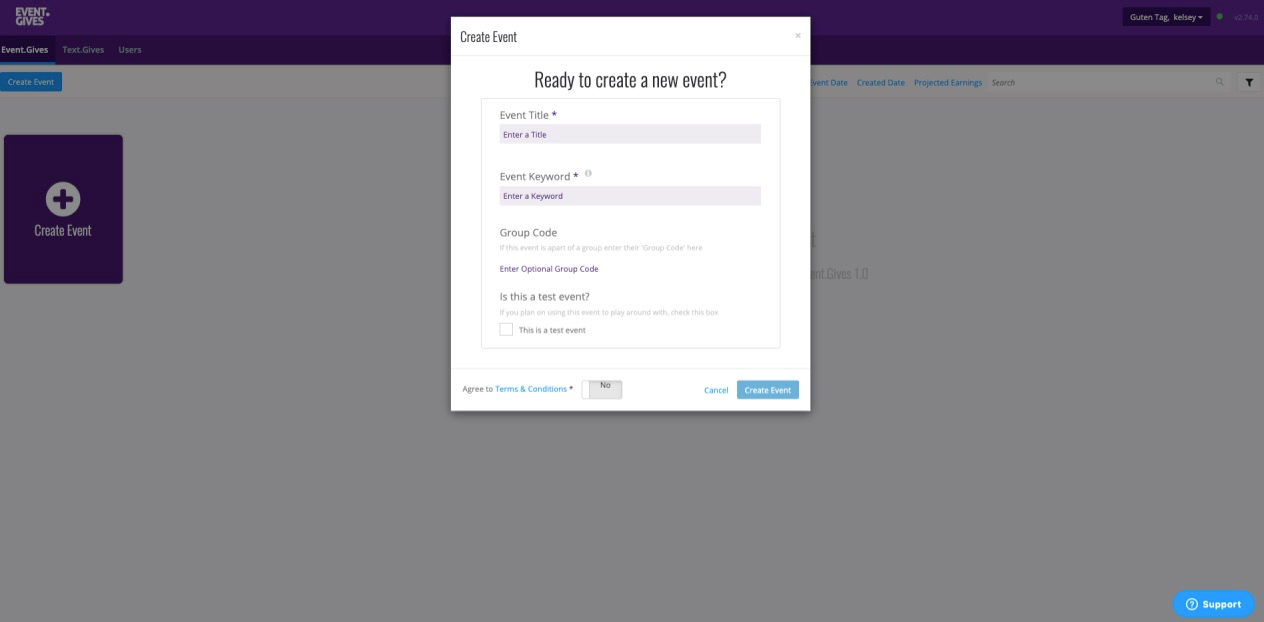 Your event keyword will determine your event URL as well as the message your attendees will text to join your event. Keep it short and sweet and consider words that are difficult to spell and autocorrect.

Don't forget to fill out your payout information! You will sign up for a FREE Stripe Connect account or log in to your existing account to receive your money via direct deposit each time a guest completes a transaction. For more information on the frequency of your Stripe payout to your bank account, view this article. If you choose check payout we will mail your check after the 45-day review period once you request payout.

You are ready to start raising money! Wondering what to do next? Here are some next steps!