Step One
Sharing your pledge page is as simple as a click of a button! Once you have purchased a ticket to a Golf.Gives event, you will receive a link to your pledge page, shown below: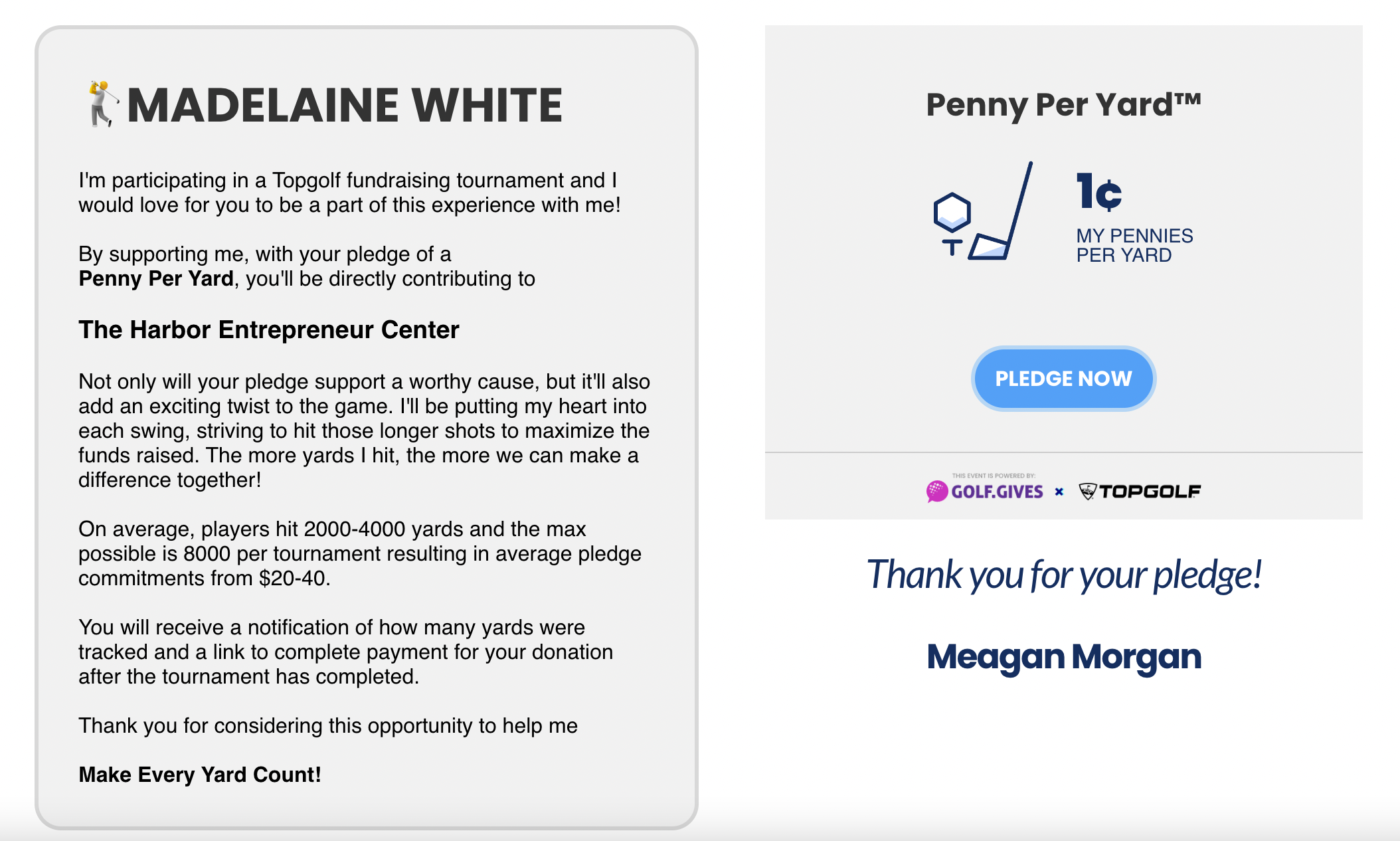 Step Two
Share this link with friends and family so they can pledge a Penny-Per-Yard to your campaign. When your friends and family click the blue "Pledge Now" button, they will see the screen below, which prompts them to create an account or log in.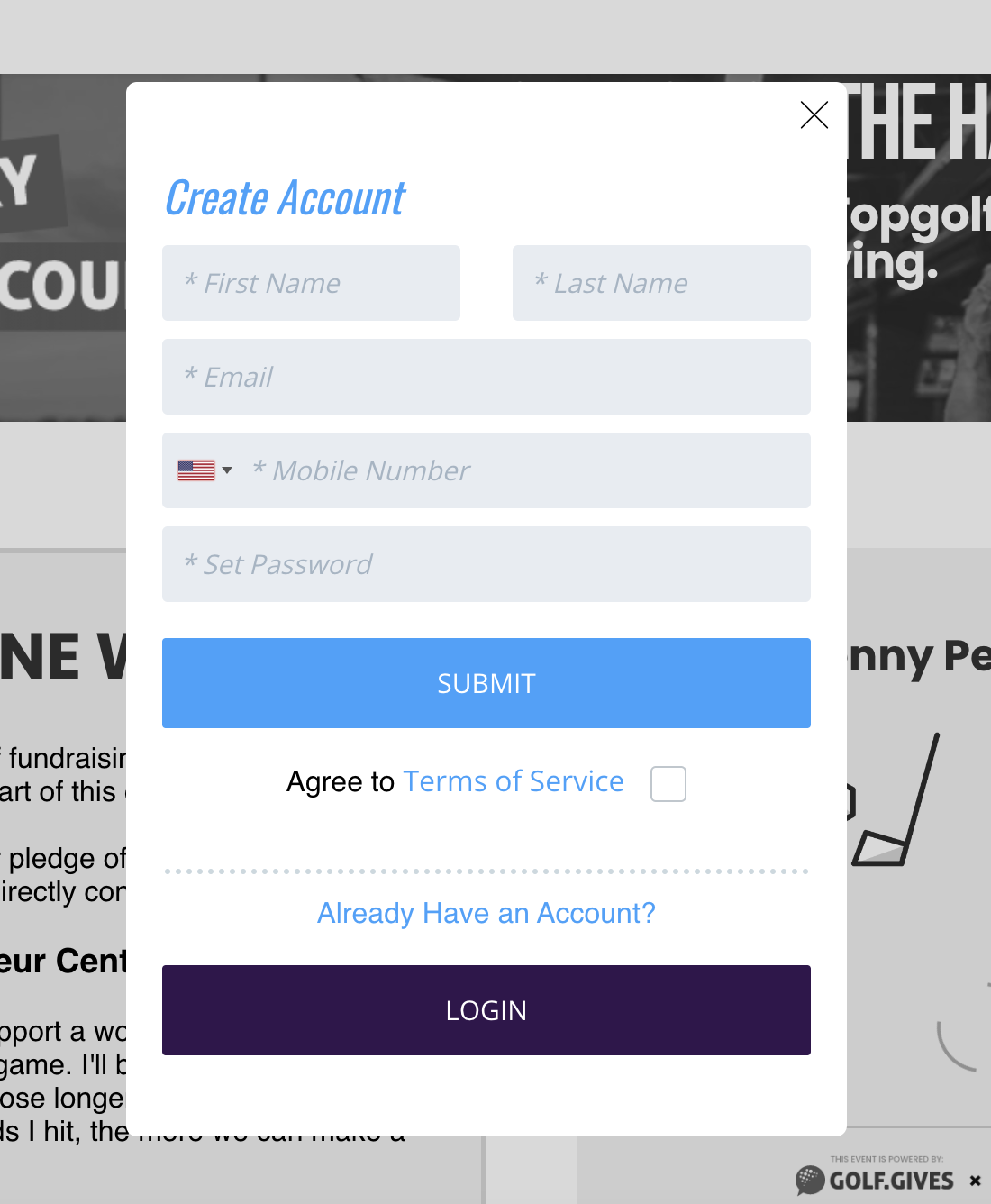 Step Three
After creating an account or logging in, you will see the screen pictured below, confirming your pledge. Within this confirmation pop-up, you will also see more information on average yards shot at TopGolf and pledge ranges to give you a better idea of your final pledge amount.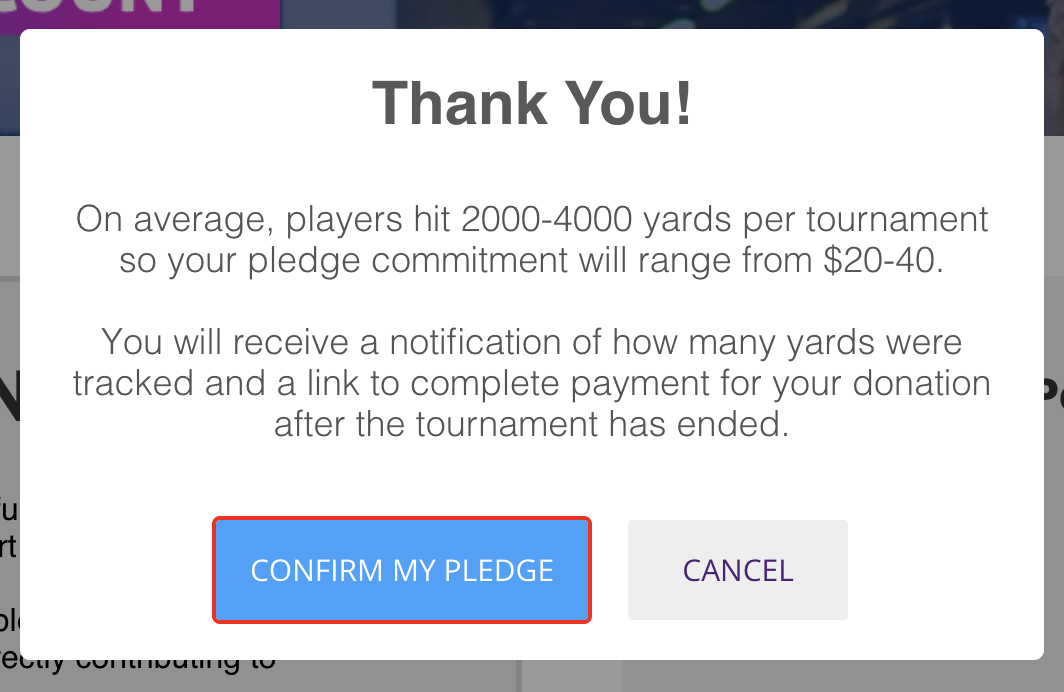 Curious on how you are able to pay for your pledge? Click here!