Let's learn about closing your auction!
When you are ready to close out your event, you will click on the red "Close Event" button located in the top right of the manager portal.
When you close your event, all items will be closed, the winners of items will be notified, and payment links will be sent out via text message once you click "I'm Sure."
This will notify anyone with unpaid items in their cart to please follow the link to pay their carts.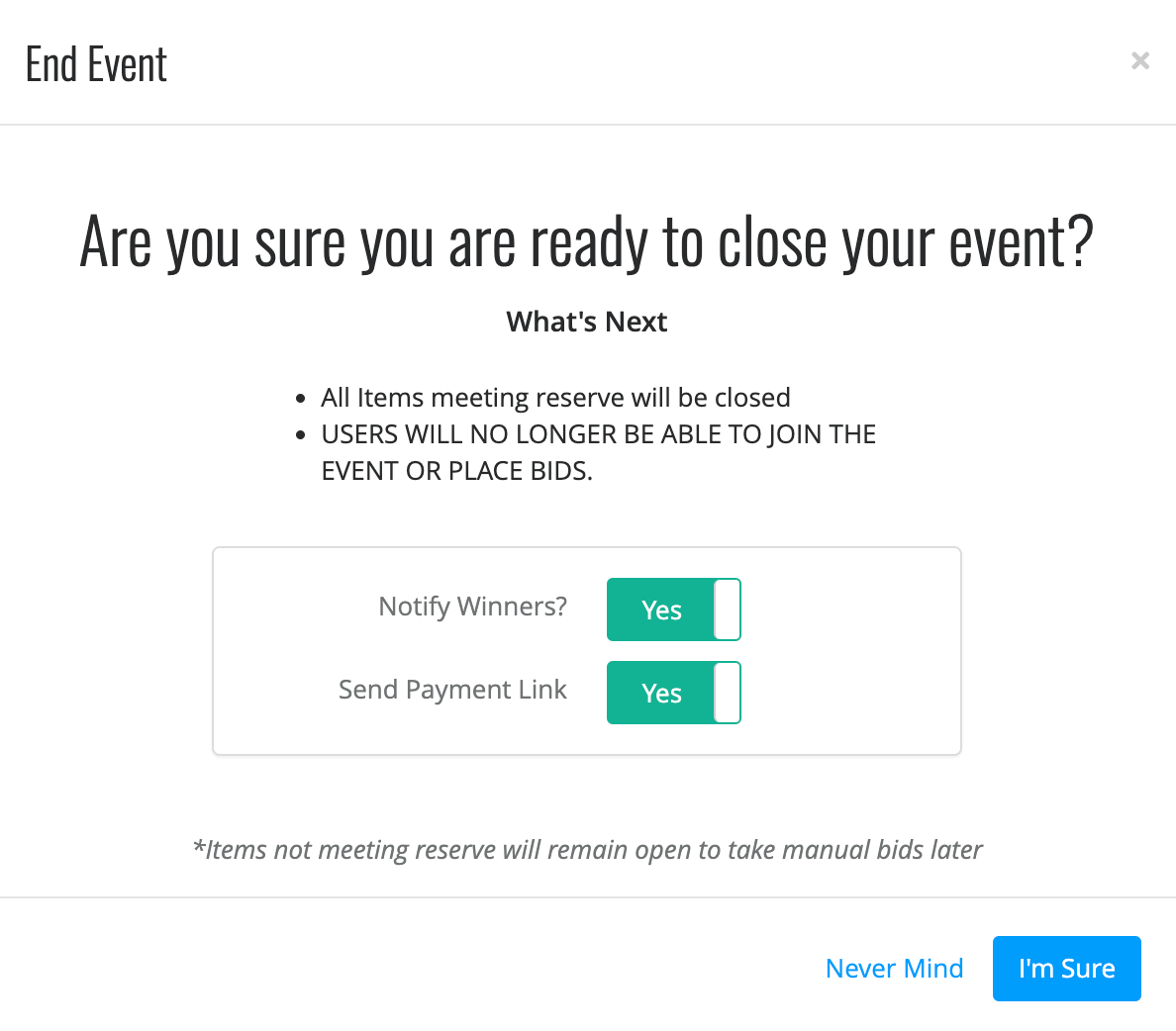 If you still have attendees with outstanding items the day after the event, you can use the blast messaging feature to send reminders or payment links.
Under the 'Event Messaging' tab, find the "Send Payment Links" section, and press "Send Now" to have the cart link sent to anyone who still has unpaid items in their cart.


If you would like to send a pickup text providing information on where/when to pick up items, click on the 'Event Settings' tab and find the "Pickup Message" section on the right-hand side of the screen.
Customize the message with your pickup information. Click the checkbox to include the organizer's contact information in the text. Click "Send Now" and anyone who won or purchased an item will get this text.