New/

Updated

Features
We have added a quick assign feature when assigning an attendee from the manager portal. This feature will appear if you go to assign or re-assign an attendee and this guest's phone number is not attached to a profile in the system. You will see the 'Assign (phone number)' pop up in the lower right-hand corner. This will quickly assign this phone number to the ticket while sending the guest a text that prompts them to complete their own profile before being able to interact with the event site.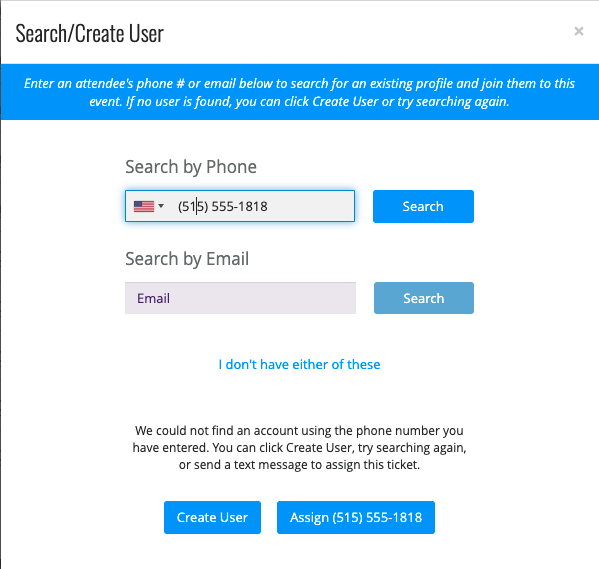 The Pay button on items has been changed to Pay Cart on item cards.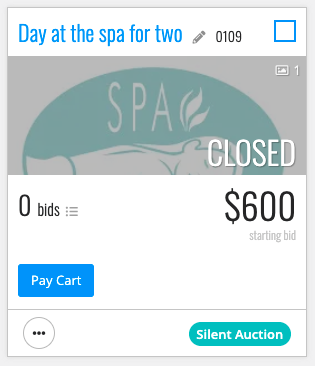 The Pay Cart button has been disabled on Live items when the 'Floor Bid' feature is used. This is due to the fact that the 'Floor Bid' does not have an associated bidder and therefore, the 'Pay Cart' button would be ineffective.

An informational banner has been added to the Payout Report helping guide users in requesting payout and informing them of the payout process, shown below:

We have removed the 'Has Credit Card/Does Not Have Credit Card' filters from the Attendee tab.

Credit Cards can now be added when creating new attendees!

When an event administrator goes to refund a transaction there is a pop-up that goes over refunding the associated fees. We have updated this pop-up to reflect the fact that the only fees associated with refunds are the credit card processing fees and not platform fees.
Fixed Bugs
Adding / Deleting Cards

'My Tickets' page was not loading for attendees and we have fixed this!

Bid times were showing in EDT instead of EST and we have fixed this!

The Merge screen has been decreased to fit smaller screens.

No refresh is needed to show the purchaser's name on 'Event Check-in' after you 'Add Sponsorship' on the 'Tickets' tab.

We have fixed the bug that was causing original ticket holder's first and last names to auto-populate when re-assigning the ticket to a new user.