You can now integrate Raiser's Edge NXT CRM to your Event.Gives event to link your attendees to previous or new constituent records. You have access to creating/syncing constituents, storing notes on constituents and pushing over gifts to constituent records in the form of an appeal, fund, or campaign. In return, RENXT will display that constituents lifetime giving, wealth rating, donor type. Once synced, you can push event transactions as gifts to your RENXT constituent database.
1. Access the "Event Settings" tab within your Manager Portal.

2. From here, scroll down to the bottom of the page where you will see the "CRM Connect" section, and select "Raiser's Edge NXT" under "Connect to Blackbaud."

3. From here, a member Event.Gives Support team will make the initial connection request. After that initial connection is made, you will select the "Raiser's Edge NXT" again, which will prompt you to this screen.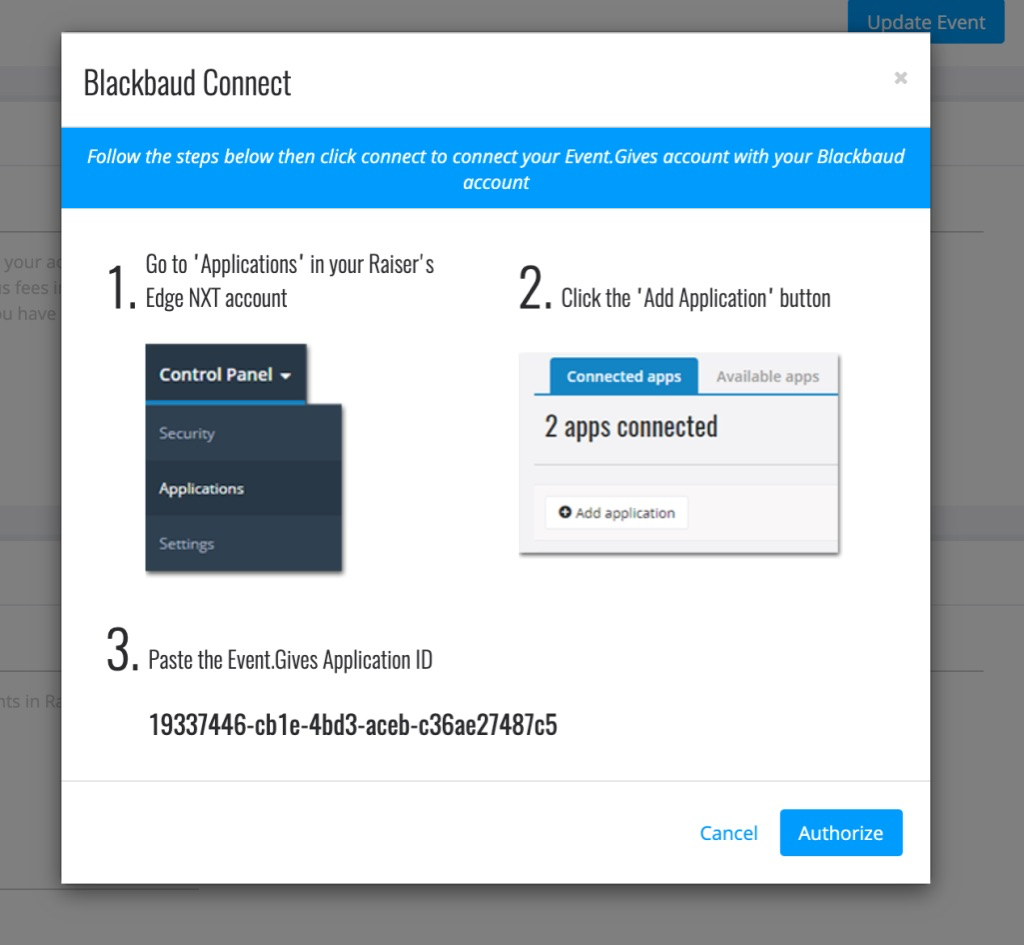 4. Once you authorize your account, and hold your event, go to your "Attendees" tab within your Manager Portal.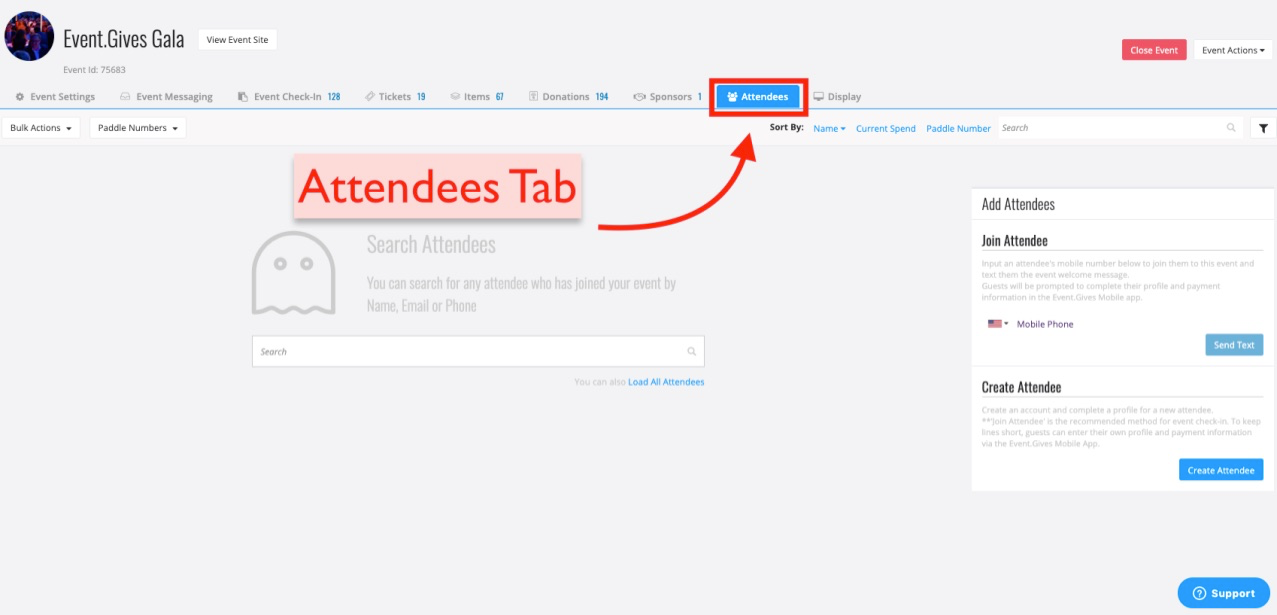 5. Once in the "Attendees" tab, select "Load All Attendees," then drop down the "Bulk Actions" menu.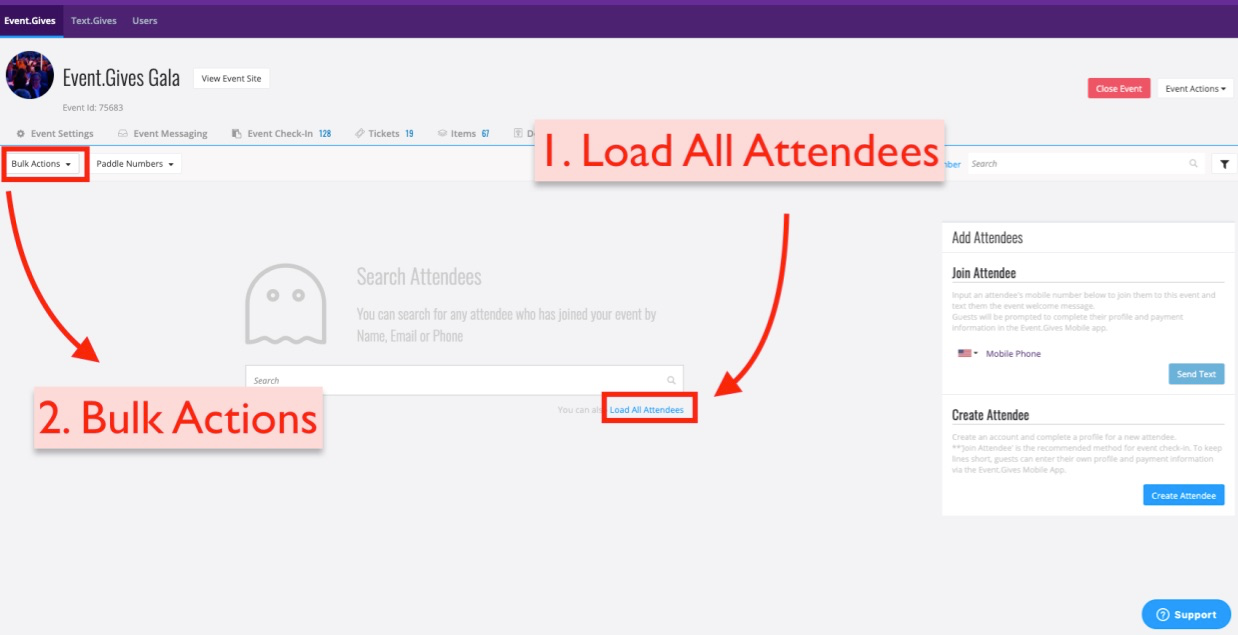 6. From the drop-down menu, first select "Select/Deselect All Users", then select "Link Constituents."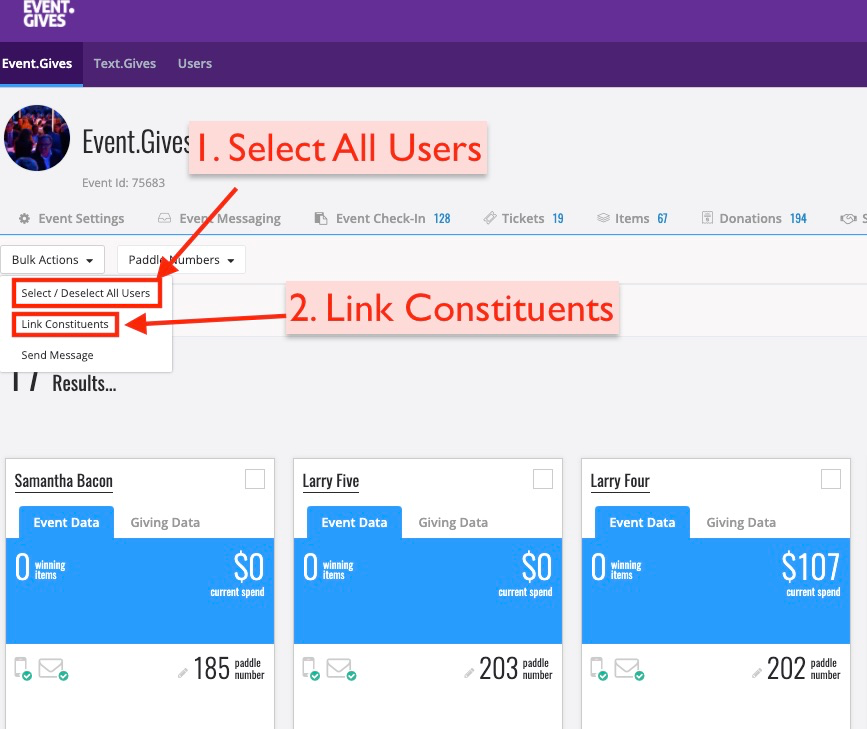 From here, Sync Actions will appear for you to sync your attendee's attendance as well as push any transactions over as gifts on your attendee's constituent record. In addition to linking your constituents and pushing the transactions over as gifts, you also have the ability to create new constituents. This integration also has the ability to detect duplicate constituents and will ask for confirmation of who to sync the record to.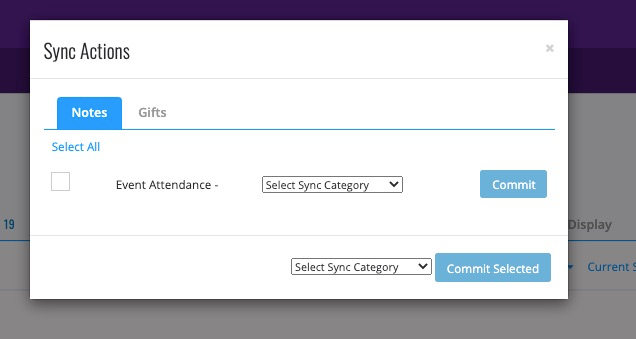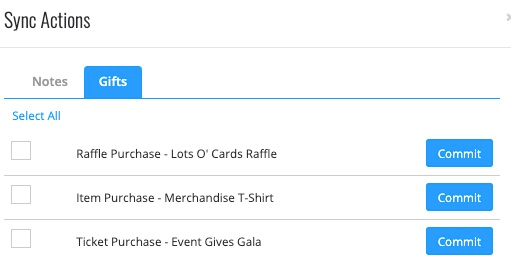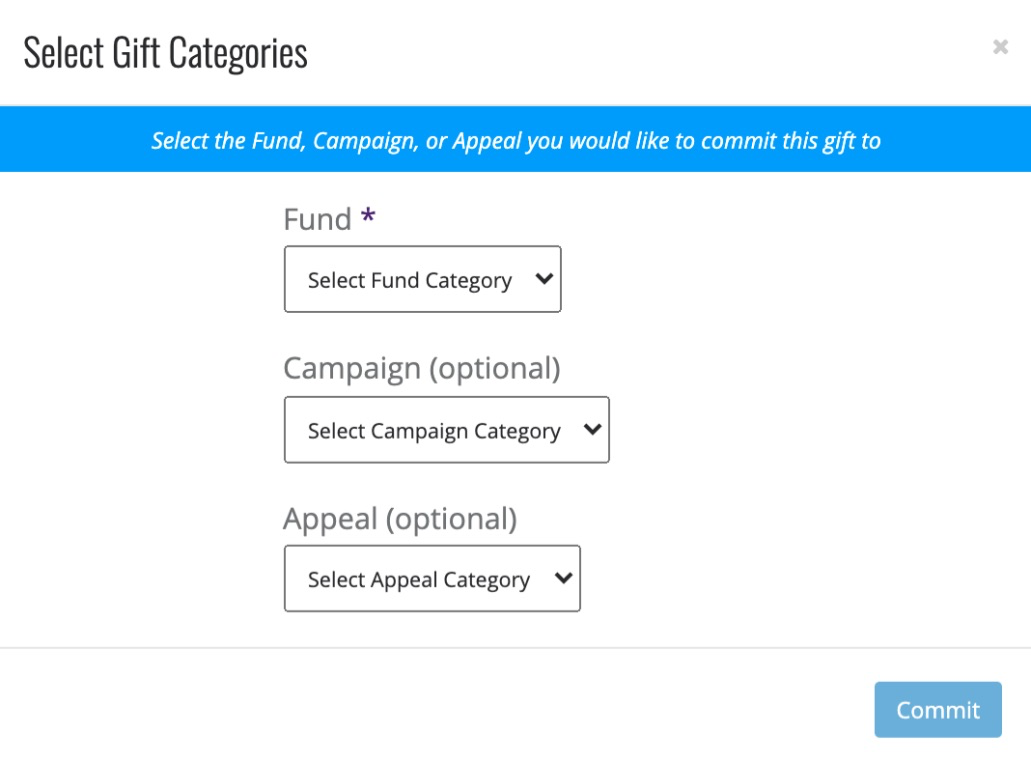 If you have any questions, please reach out to our Customer Success team by emailing support@event.gives or clicking on the blue support button in the manager portal