Did a donor just surprise you and your attendees by telling you that you can now sell an exclusive trip or luxury item a second time after an intense bidding war just happened?

We know it's best to be prepared to have another item made and un-published in your Items tab to sell the secret item again, however, now you can copy items! Simply select the ellipses within a circle on the item card and select "Copy Item".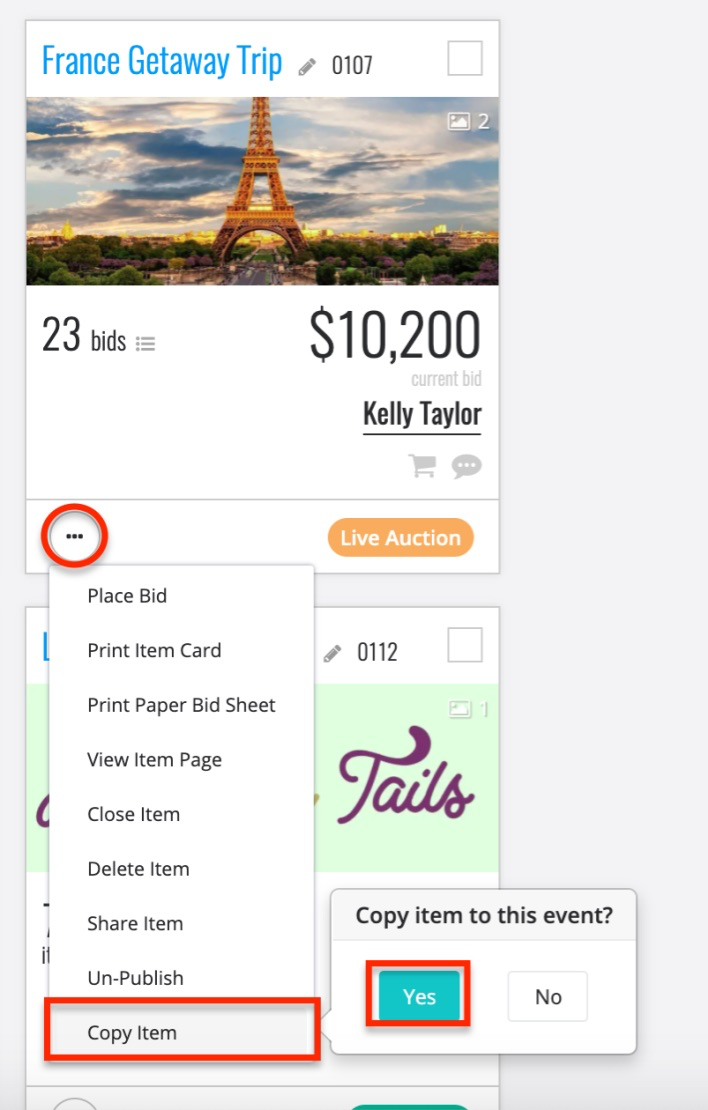 This can also be helpful to copy items from a past event to a current event. Simply select "No" when asked if you would like to copy the item into this (current) event.