Once you are on your event's homepage, select the "View Items" option.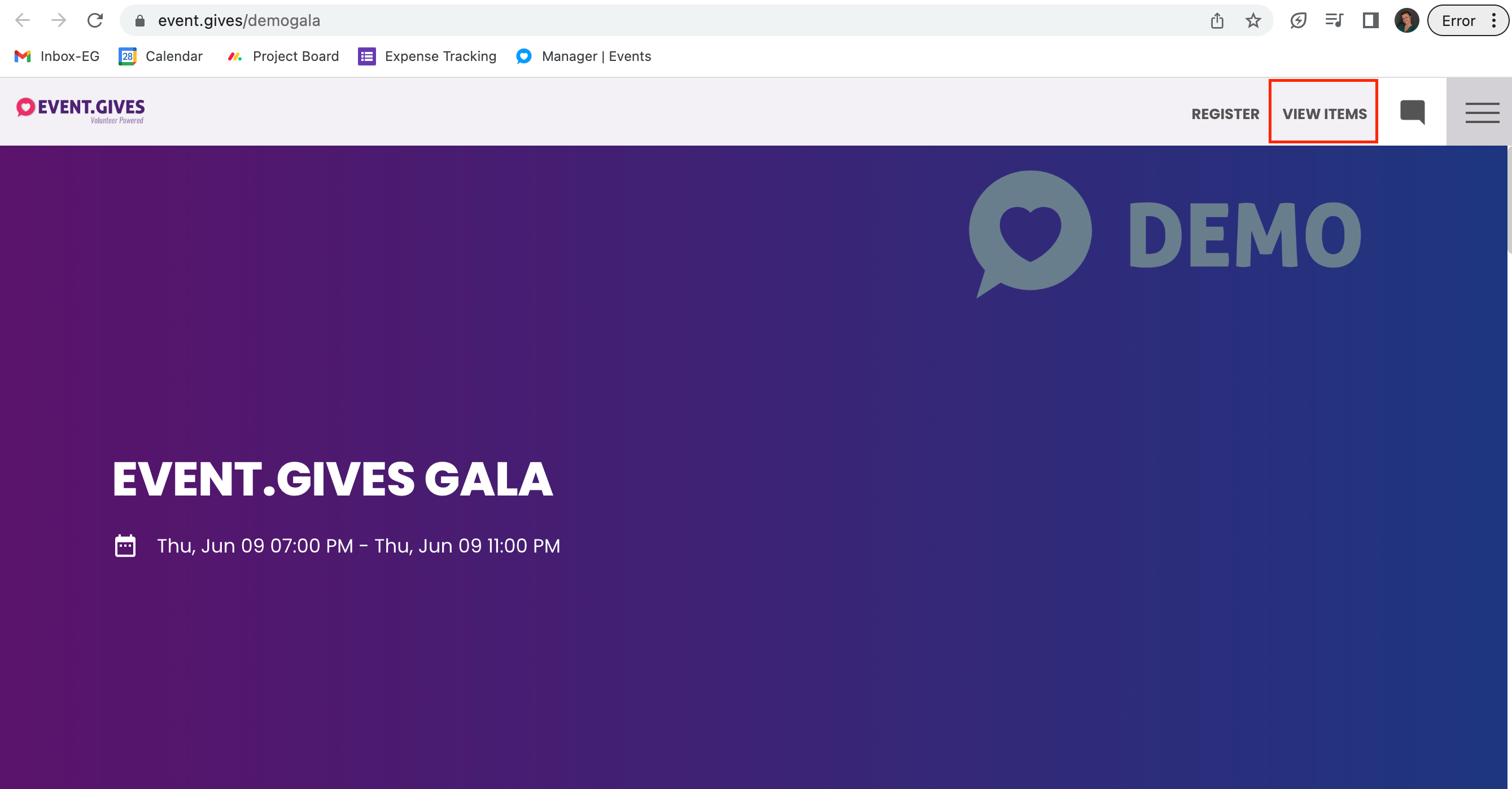 This will bring you to a screen displaying all of the items your event has available for bidding.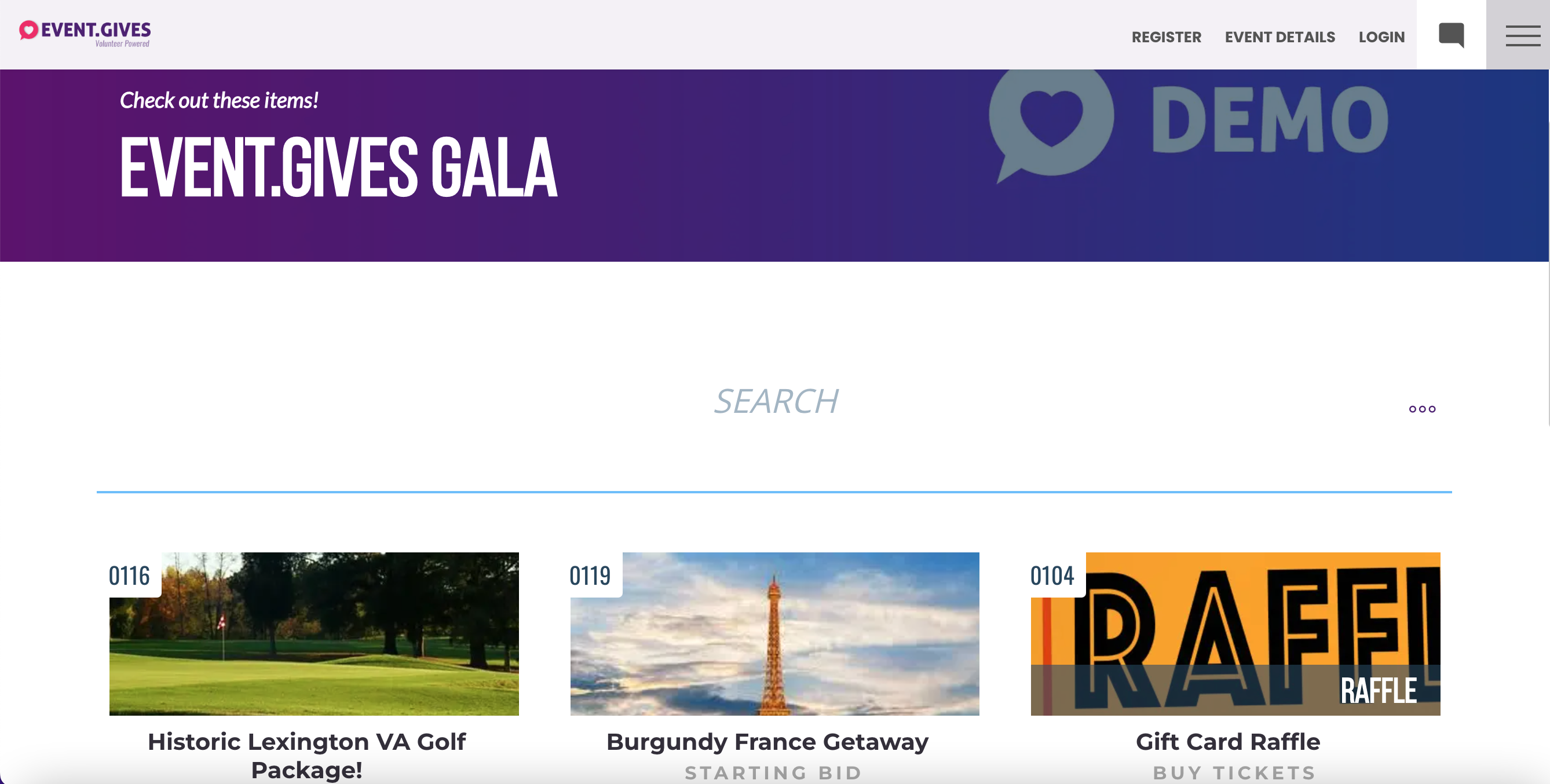 As you scroll down, you will continue to see all of the available items.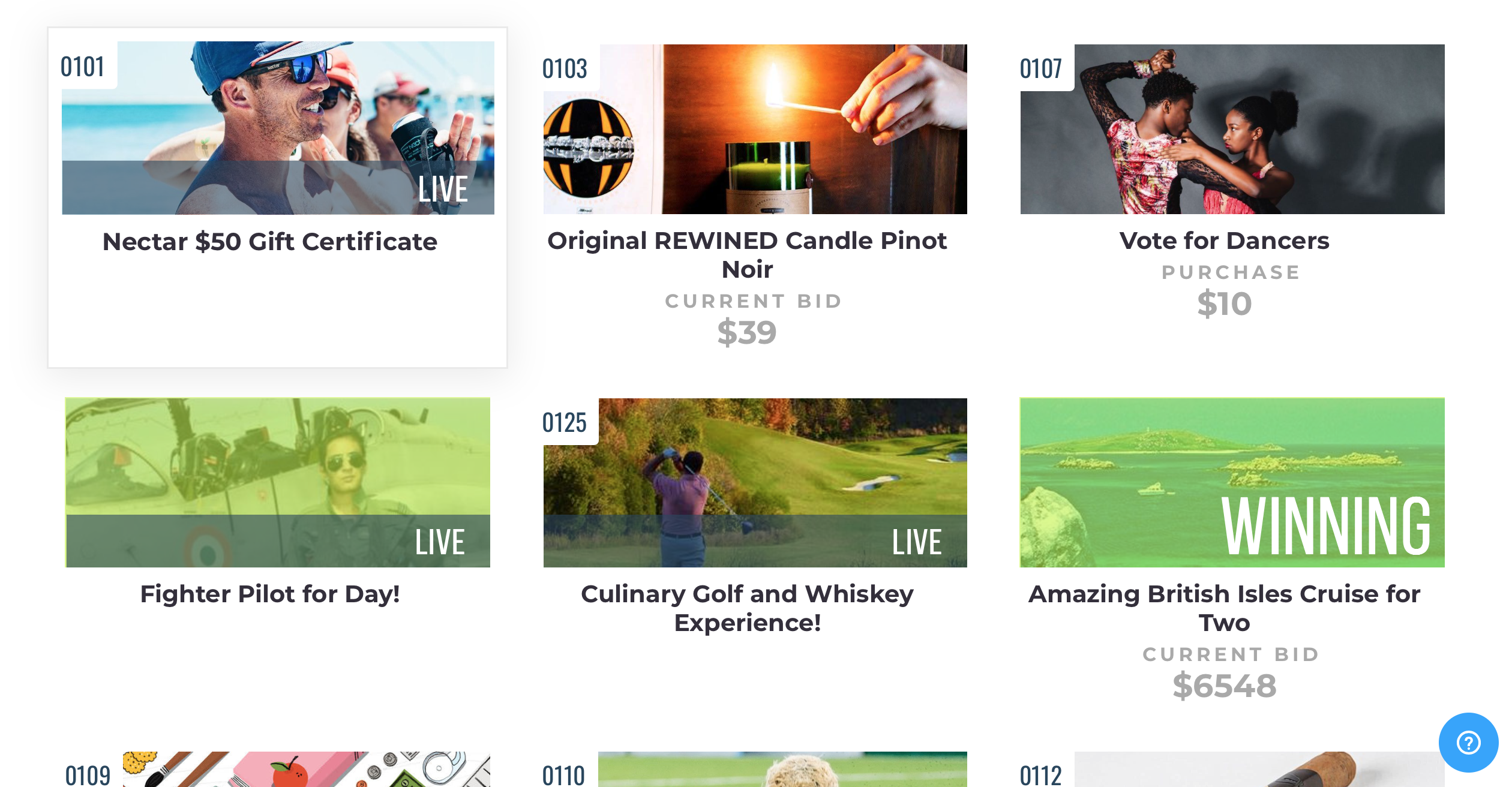 You can click any of the items to see more details, including the current bid price and the option to bid.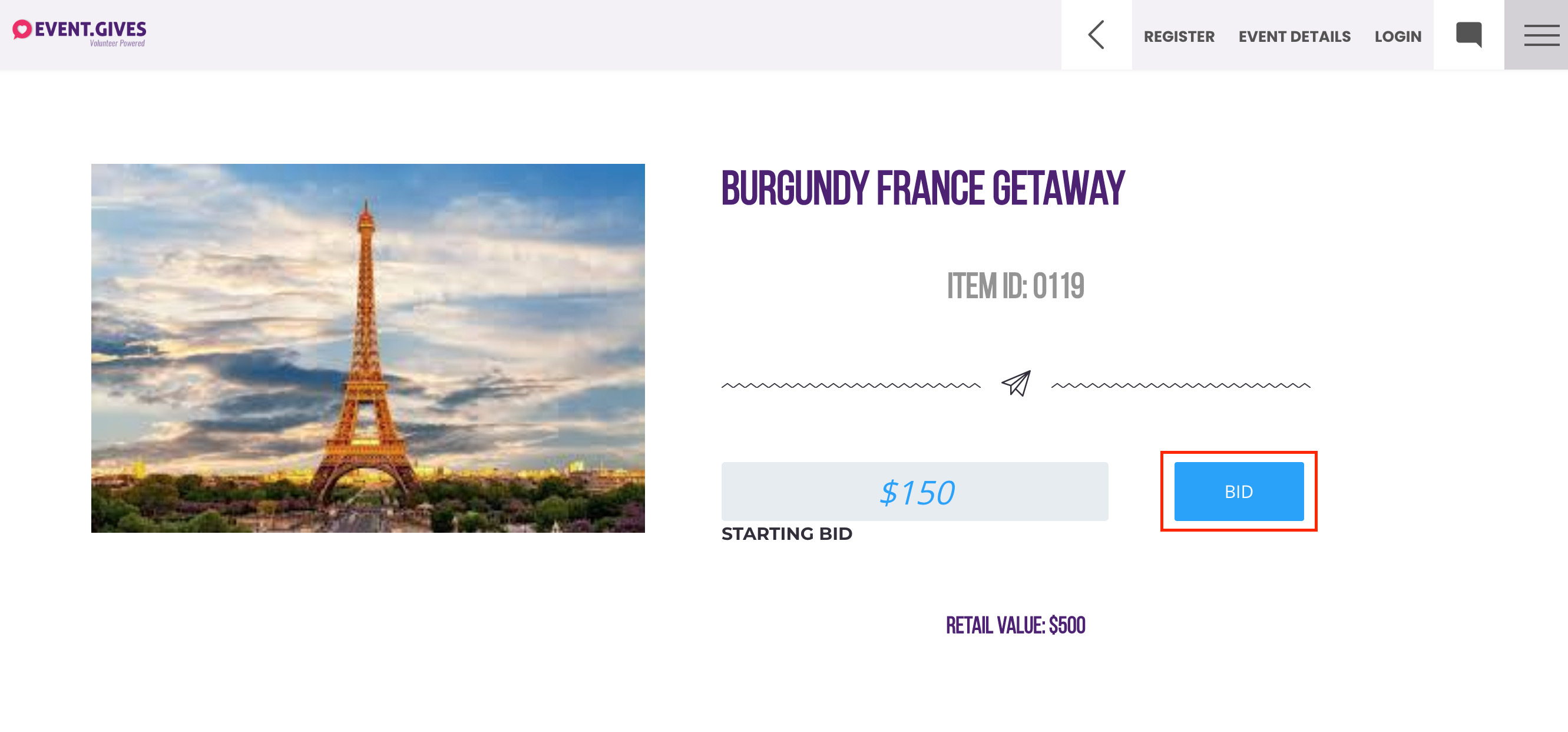 This will prompt you to login with your mobile phone number and password, or to register if you have not previously.