Last Stop: Event Organizer Checkout
How to Pay Carts on the Manager Portal
Event organizers are able to charge attendees' cards for unpaid carts within the manager portal (as long as you have Director or Supervisor permissions). If you are an event organizer and would like to upgrade your permission to Supervisor or Director, please reach out to support@event.gives!
Follow the steps below for more information on how to charge attendee carts from the manager portal!
First, you will want to navigate to the "Attendees" tab, click the filter icon, check "Unpaid," and then click the blue "Apply Filters" button.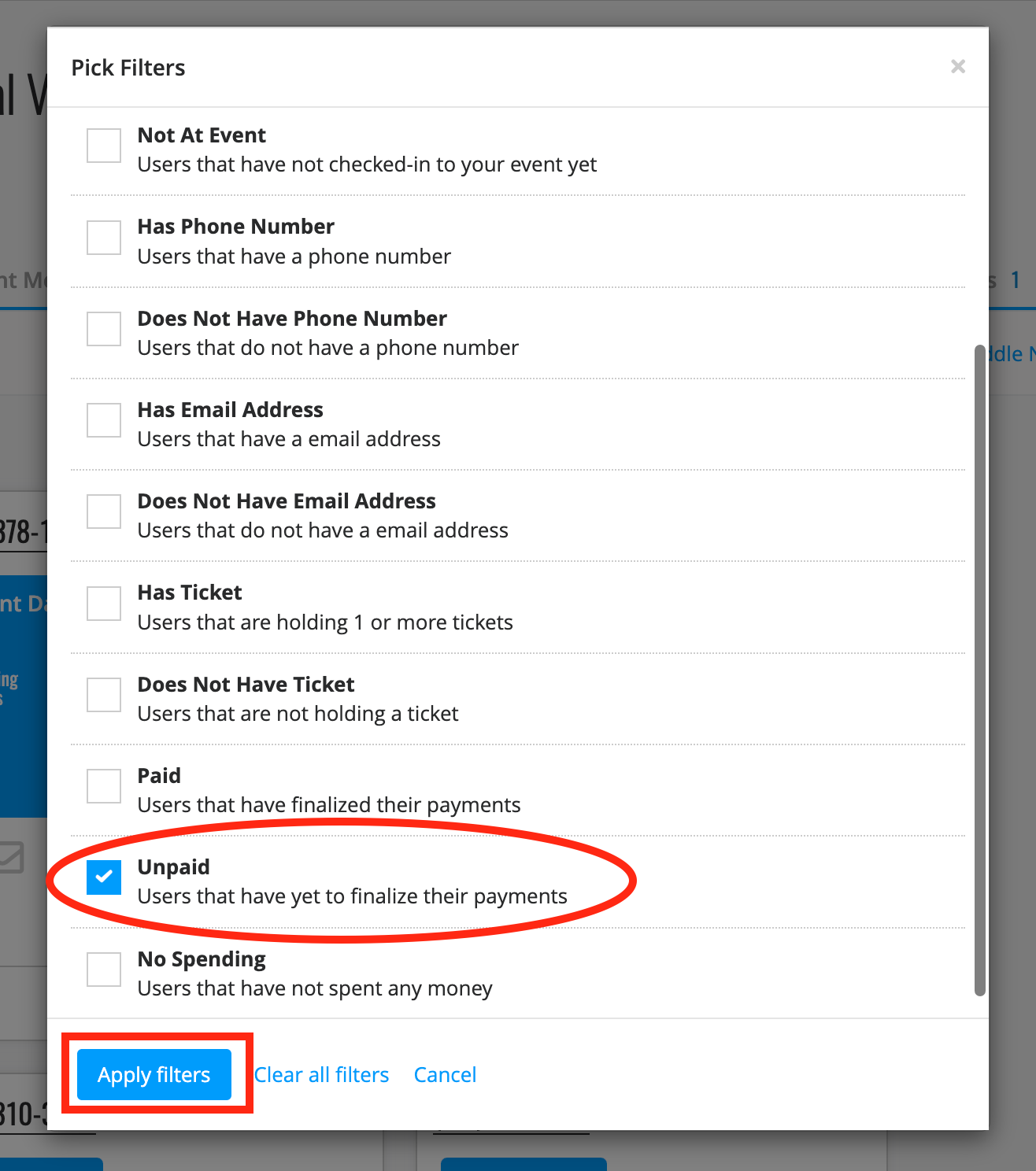 Next, you will want to click the attendee's name. This will open their account information and you will want to locate and select the cart icon in the upper left-hand corner.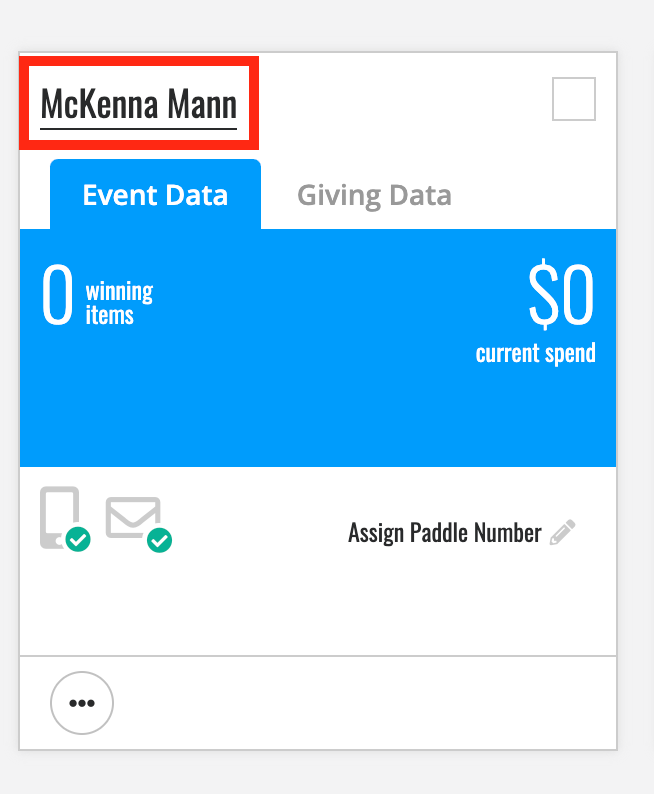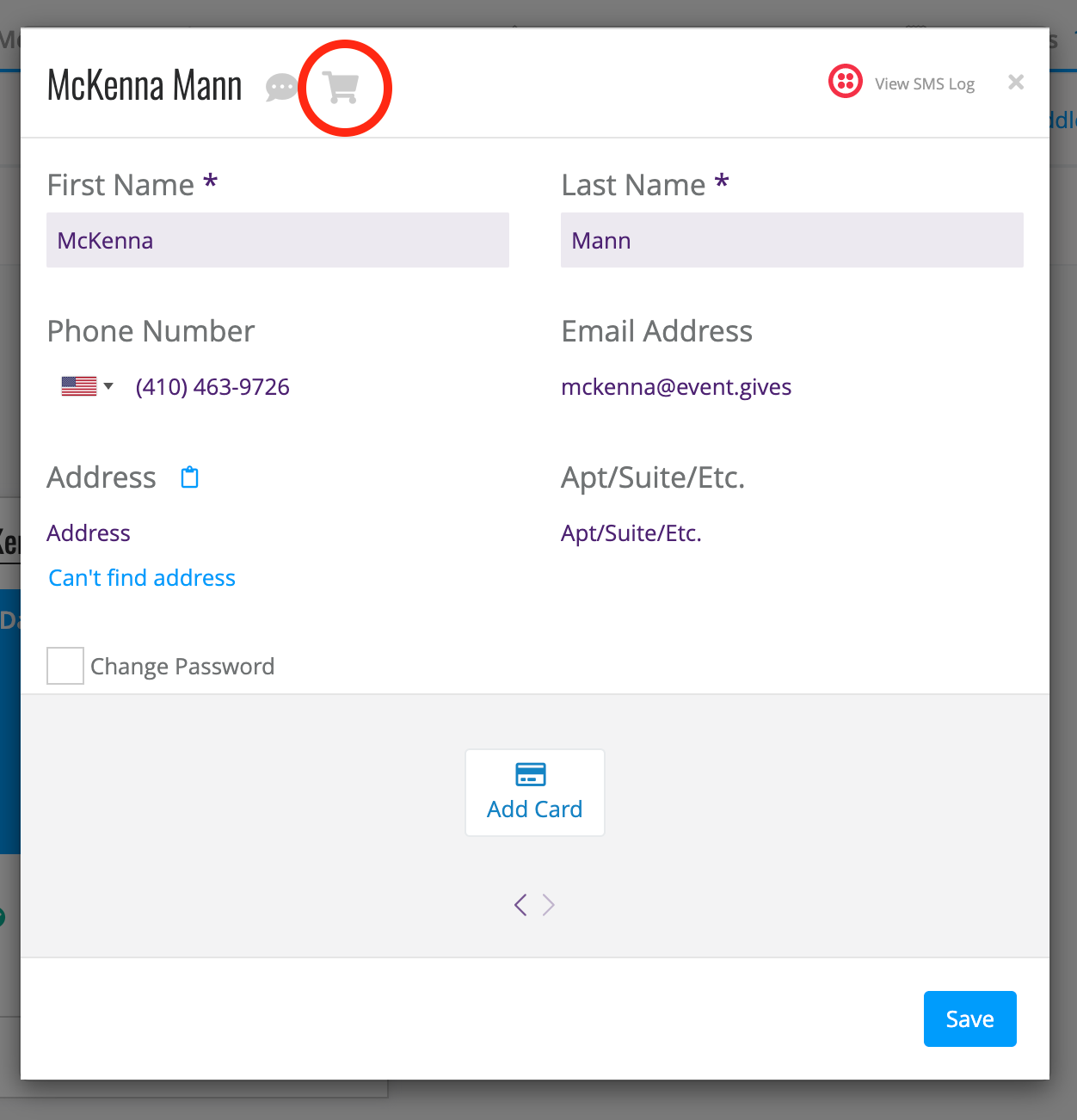 From here, if there is a card on file, you are able to select 'Pay Cart' in order to complete the transaction.
Tip: Do not select to pay "Offline" unless you have the cash or check in your hands.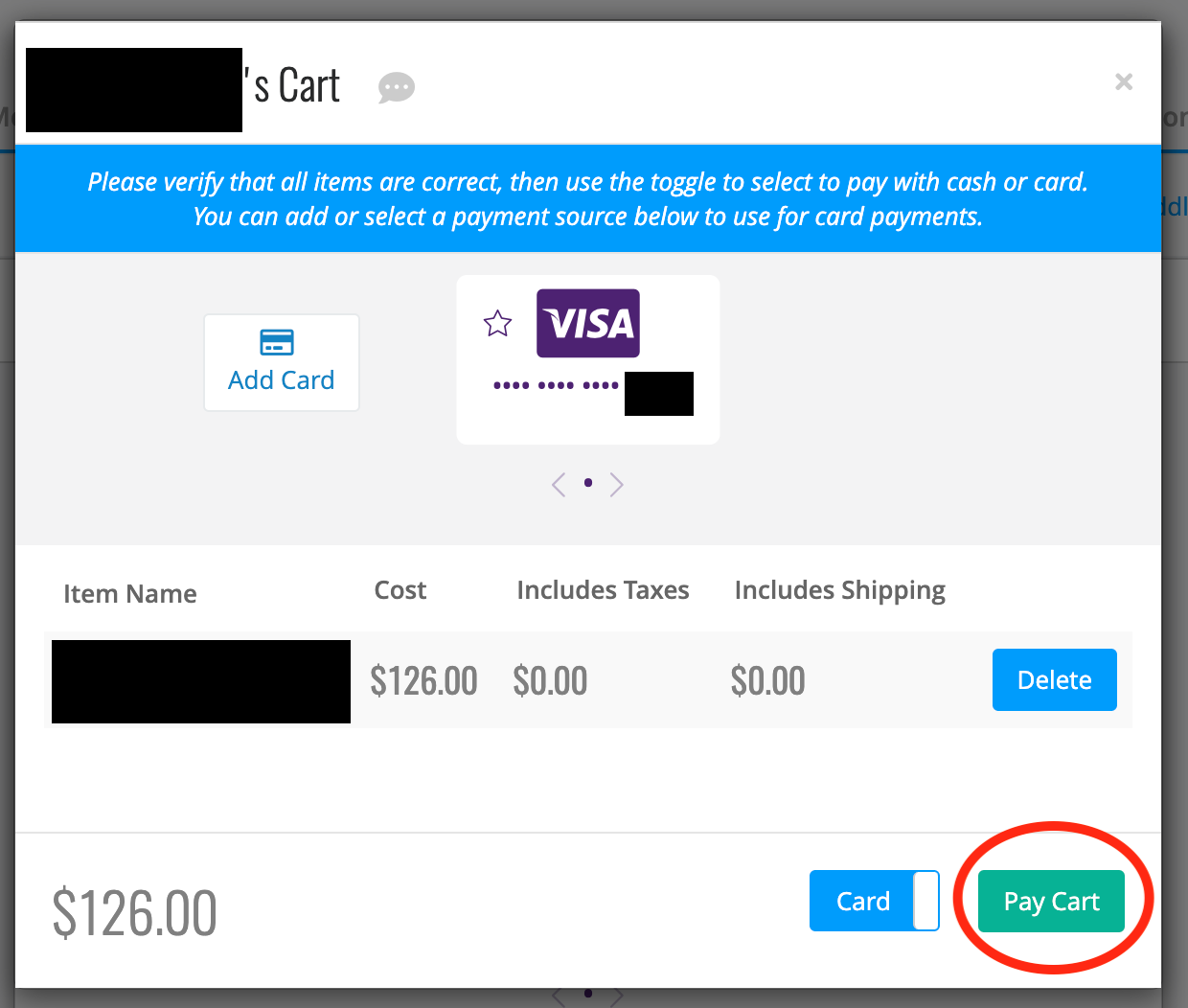 If there is no card on file you will simply 'Add Card' and enter the required fields. Once doing so, you are able to select 'Pay Cart' and complete your transaction!
Congratulations on completing the Check-Out Chief Badge! Continue to the next badge to learn about Close Out.