Donating through Text.Gives is as easy as sending a text! Text.Gives allows you to donate to a fundraising campaign through your mobile device following the steps below.
Step One
Via your mobile phone, you will simply text your event's specific keyword determined by your Campaign Organizer to the Text.Gives provided phone number, which is always 855-735-BIDR (2437).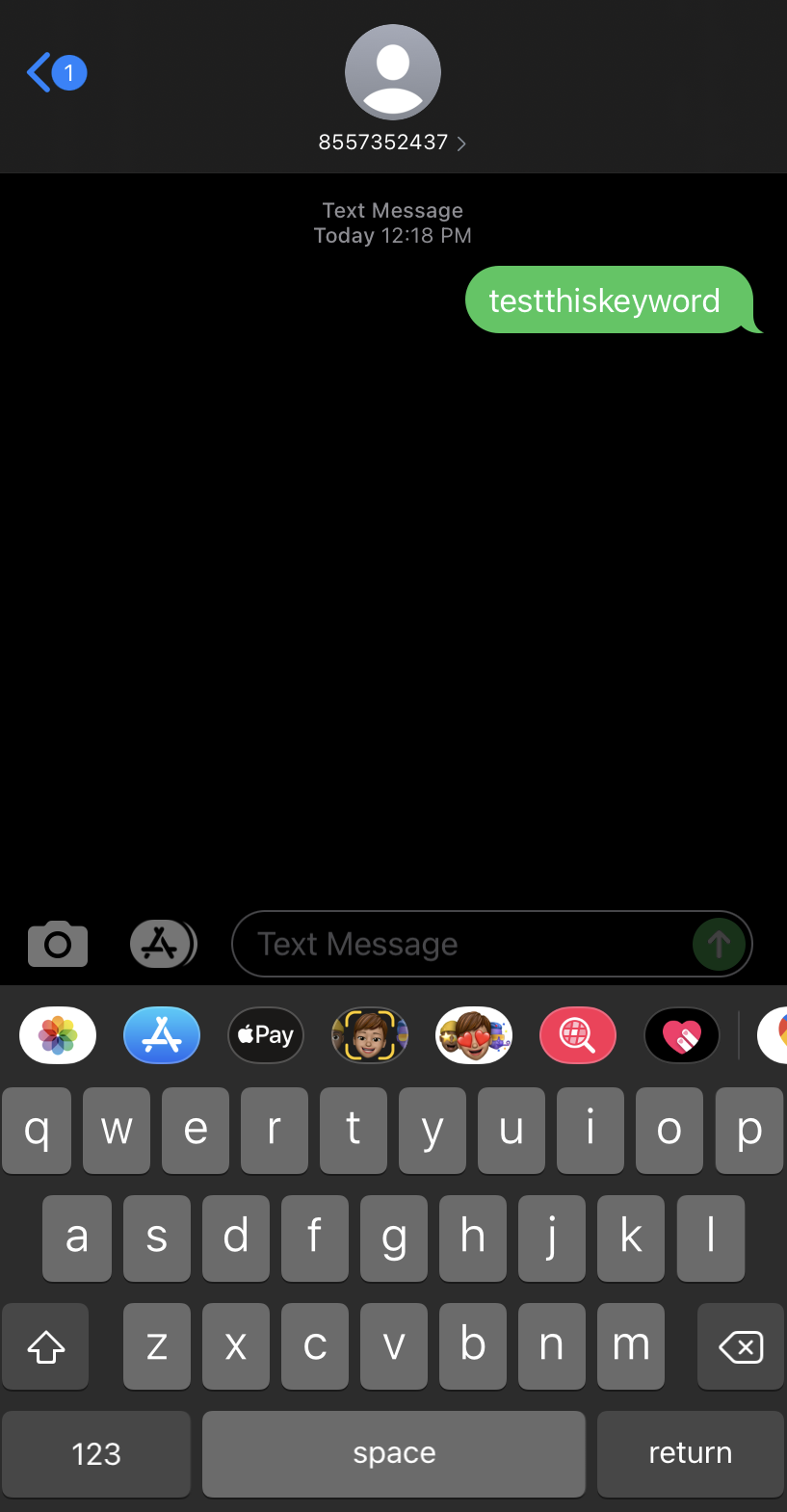 After doing so, you will receive a text from a separate number, prompting you to enter a donation amount.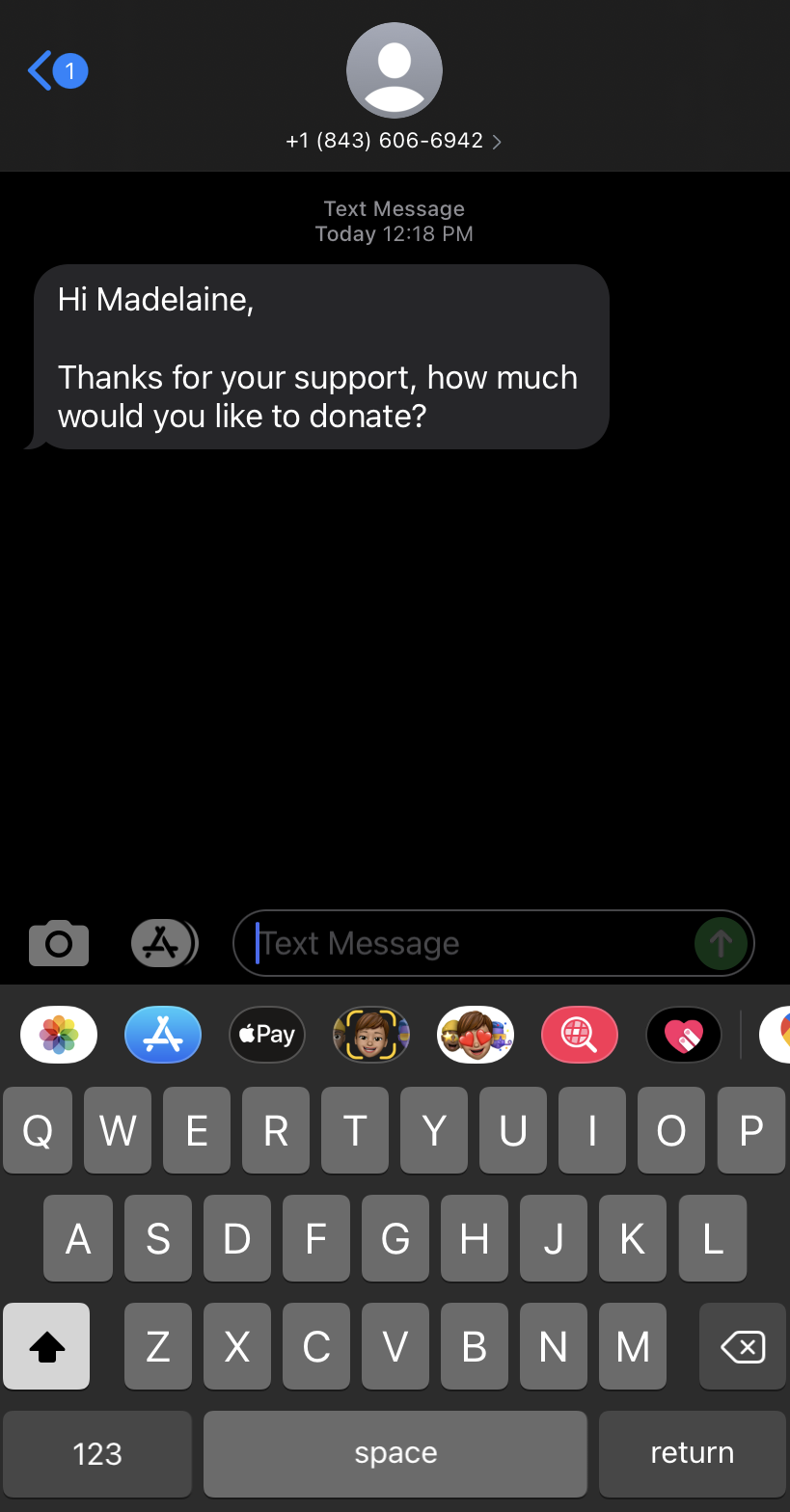 Step Two
Next, you will text your donation amount, shown in green below, no dollar signs or periods are needed.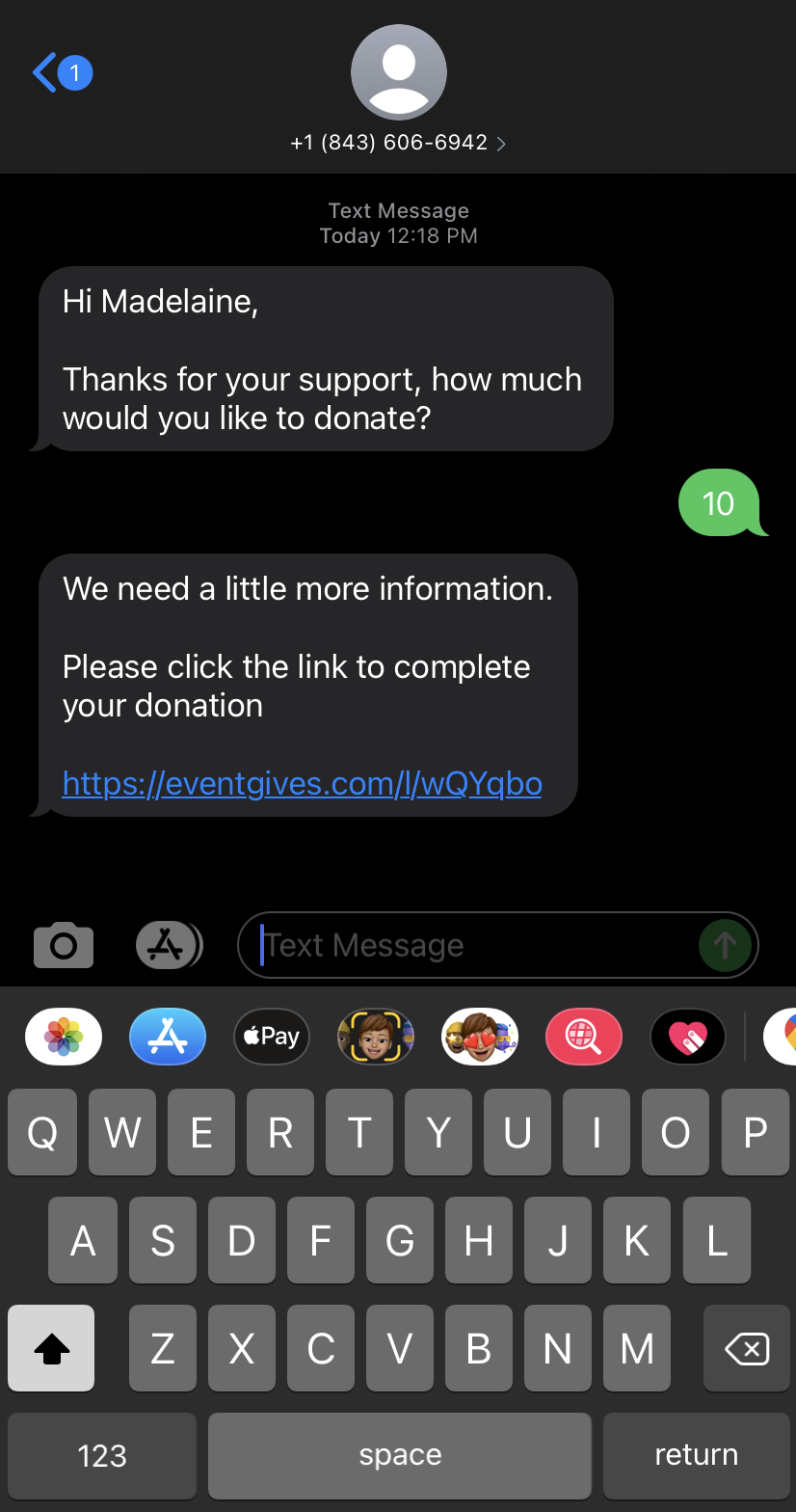 Step Three
You will then receive a text asking you to follow the attached link to complete your donation.

After clicking the blue payment link above, you will be prompted to pay your cart via a Text.Gives web page. You will then, enter your card information by pressing the 'Add Card' button. Once you are finished entering your card information, you will press 'PAY' to complete your donation.