Turning on the donation option for your event is as easy as one button.
You will want to navigate to the 'Donations' tab and then toggle the Accept Donations option on the right-hand side to 'Yes'.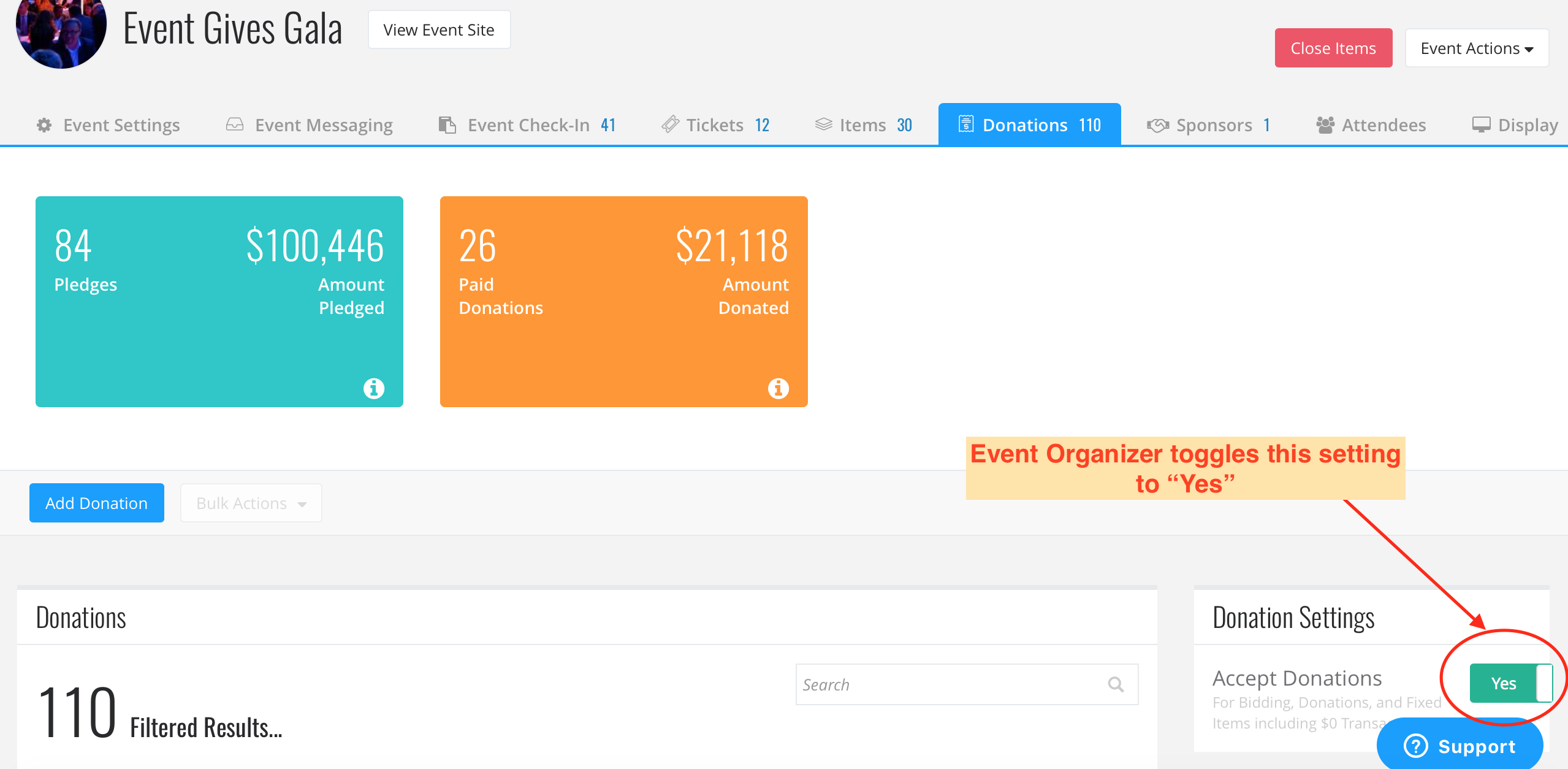 From here, you can navigate to the 'View Event Site' button, pictured below, in order to see how the donation option appears from the viewer side.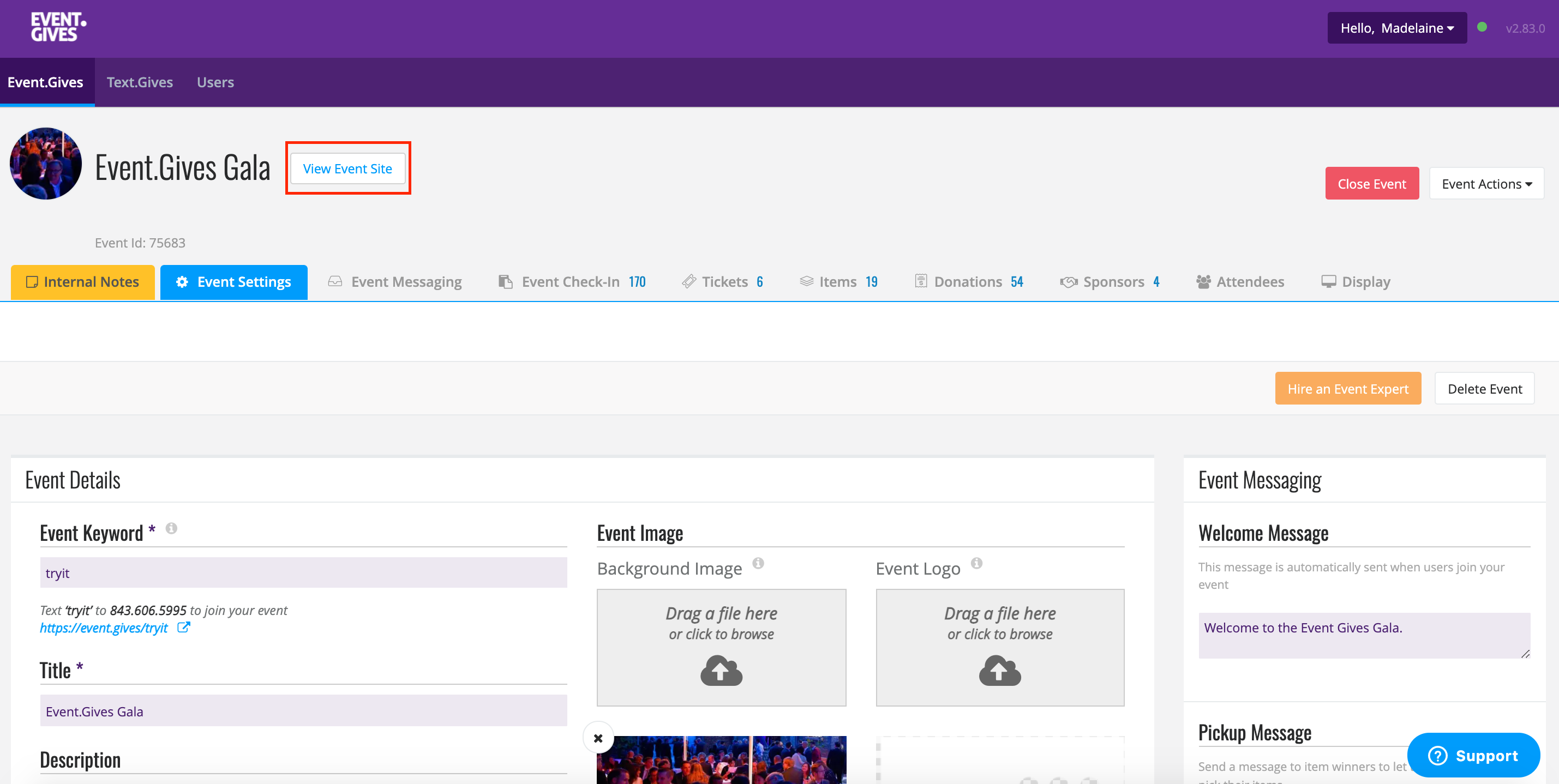 Below you can see the horizontal blue 'DONATE NOW' bar that viewers will be able to click and quickly donate through.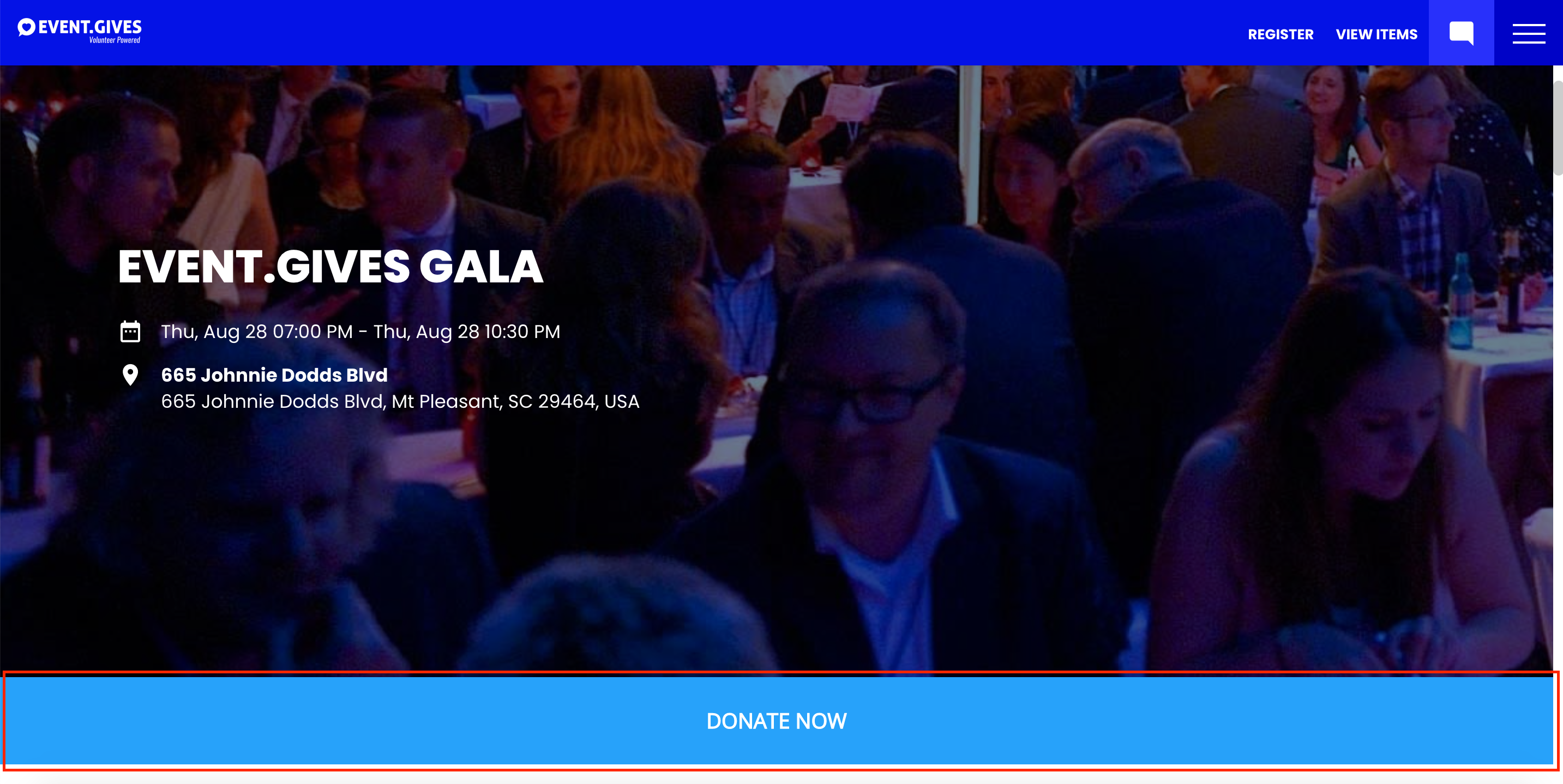 Congrats, you are now able to start receiving donations! Happy fundraising!
Want to know more about Event.Gives? Join us for a live demo!
Tuesday at 2 PM EST via Zoom: Deep dive into the Event.Gives manager portal with Q&A.
The second Wednesday each month at 2 PM EST: Participate as an attendee in a virtual live streaming event, featuring Kandice Luisi and one of our auctioneer partners!
COMING SOON: Check out our "7 Minutes to Success" videos on YouTube!
If you have any questions, please feel free to reach out to our support team at support@event.gives.
Follow this link to our Releases Notes to see what's new to the Event.Gives platform.