Some items sell better in a live auction while other items are better suited as silent auction items. In the case that you have a live auction item that does not sell during your event, you can change this item into a silent auction item to give it another chance to sell as any event organizers will close their silent auction hours or even days after the virtual event. Please take a look at the process of how to change this below
Select the checkbox in the top right corner of one or more items that you want to change the status.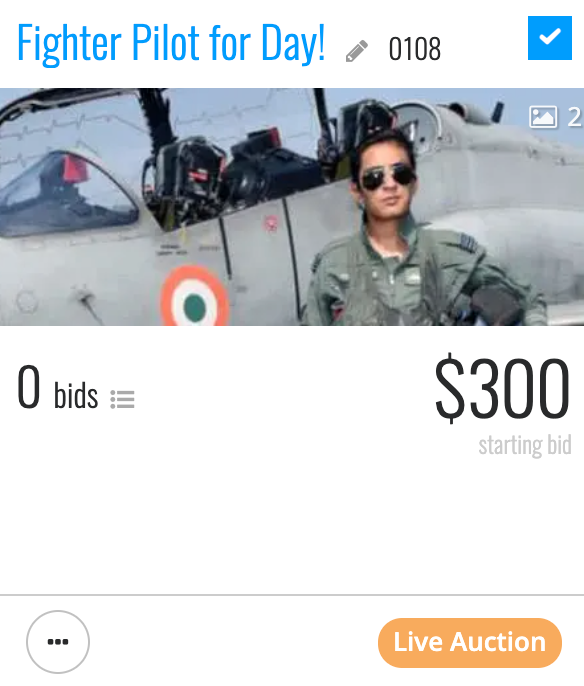 Click on the Bulk Actions button located in the top left corner of Items tab and select Status and then Silent Auction.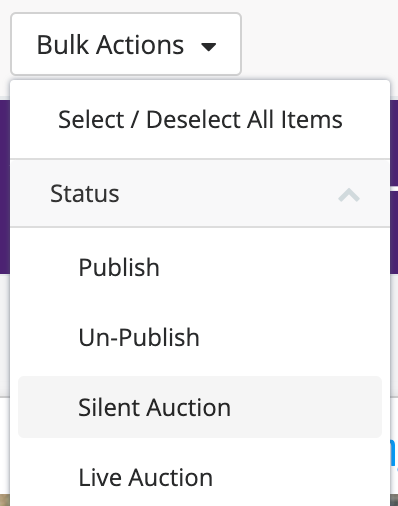 You can change one or more Silent Auction items to Live auction items by following the same process.