Step 8: Payout
Previous - Step 7: Checkout
Next - Step 9: Reporting
Overview
Before requesting payout you will want to make sure any unpaid transactions have been paid. On the event messaging tab, you are able to send a final payment reminder link that will go to any guest who has not completed checkout. Once your event is archived, you will not be able to process any more payments.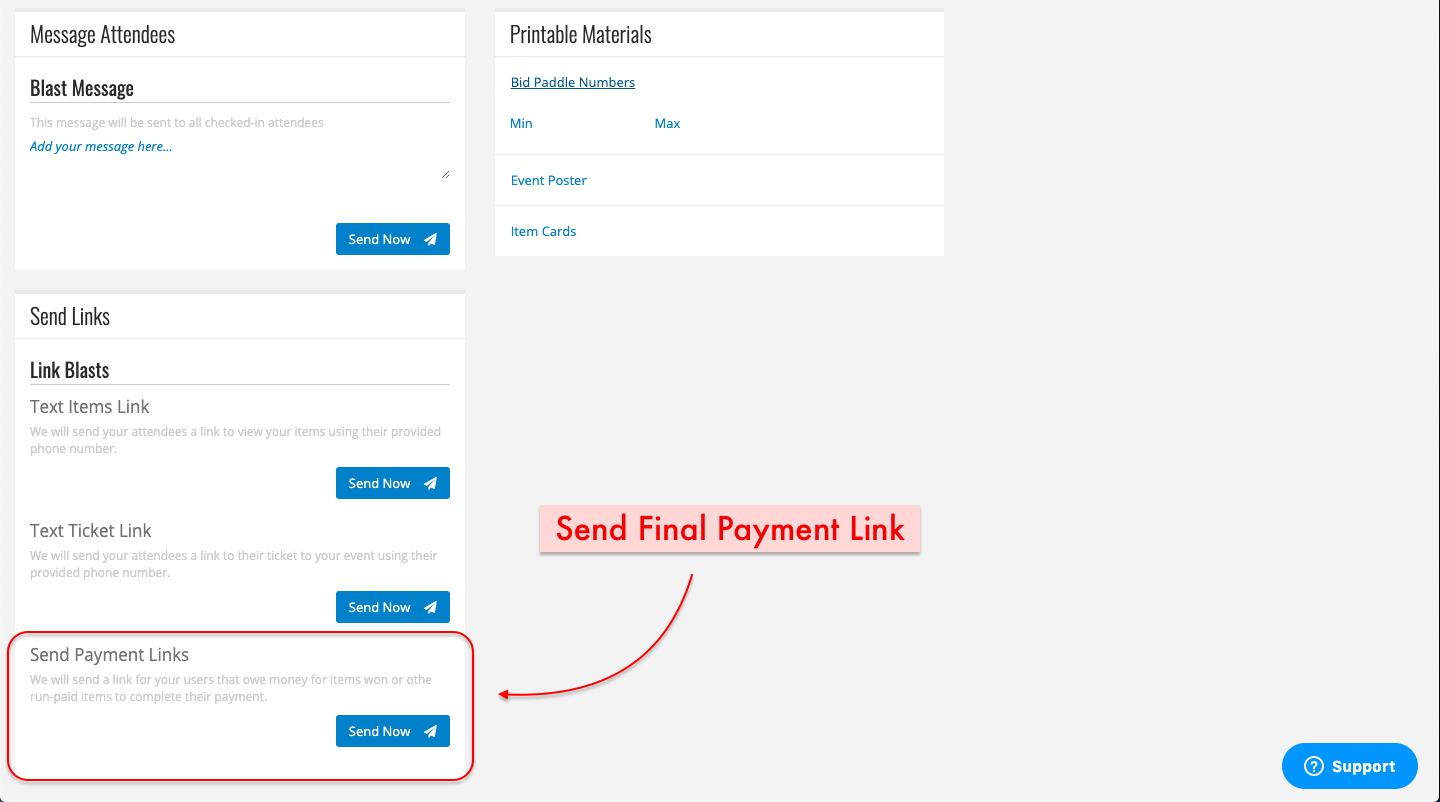 You can access the event's payout report by either selecting the orange Review Payout icon on your Event Settings tab or within the reports dropdown within the event actions button. You will be able to review all paid transactions (by cash and credit), total processing fees, and any balance on the event. If you opt for a 45-day check payout, you will need to request your payout here. Stripe connected events receive the payout automatically at the time of the transaction.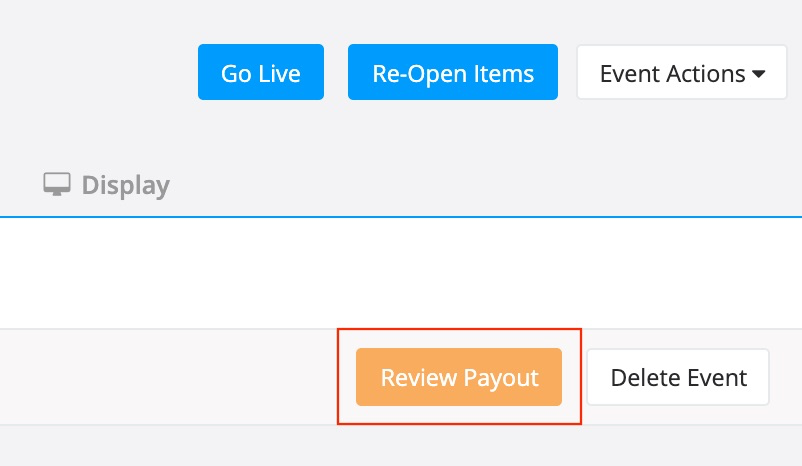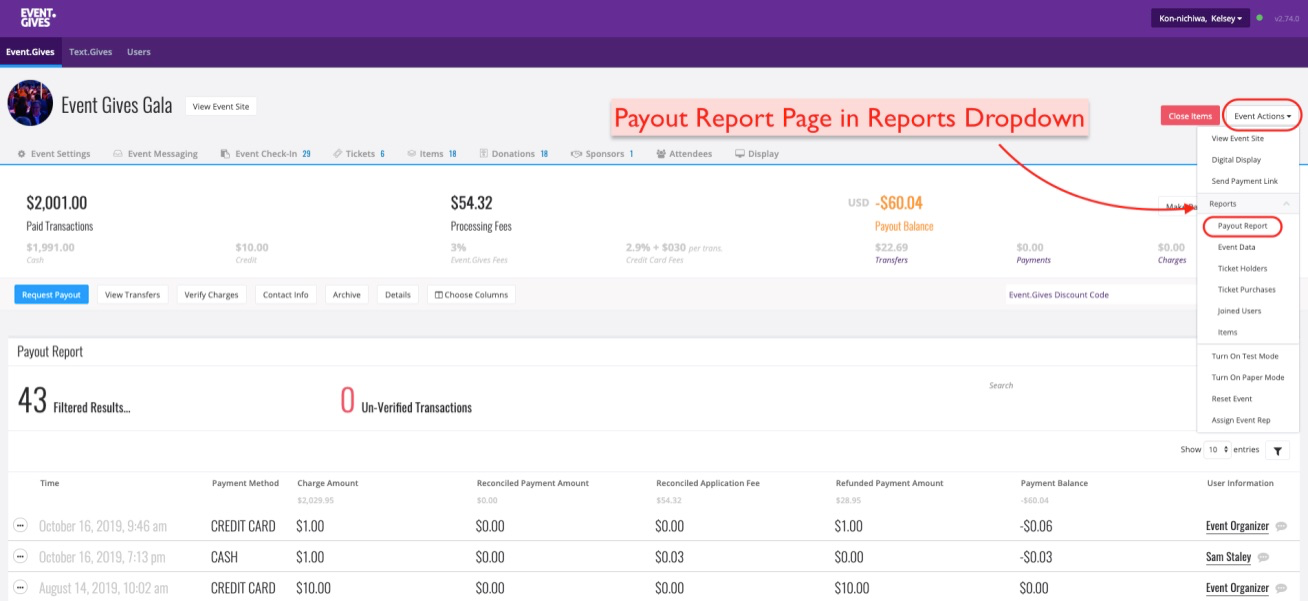 The payout report is a great place to verify or refund any transaction. Search the attendee's name or number, select the transaction's action button, select "view X records", and simply click refund on the items you wish to refund. Any refunded amount may take 2-3 business days to reflect on the purchaser's bank statement. **Please note that our credit card processor does not refund credit card fees for any transaction**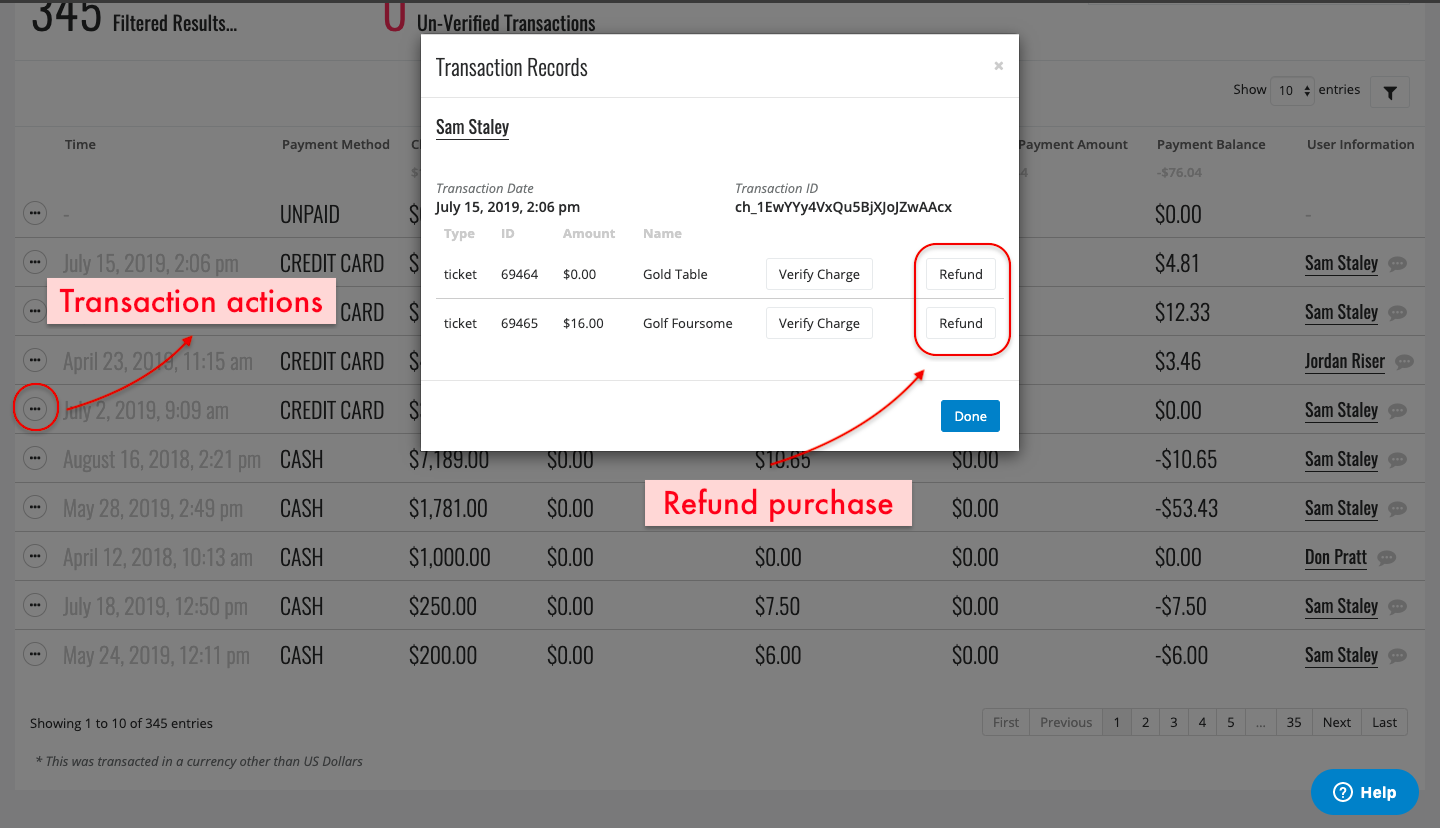 ---
EXPERT TIP
"Connect any card reader to your devices to help guests add cards on file during check out."
Want more expert tips? Learn about Event Experts here.
---
You can verify your event charges and make sure all of your transactions are up-to-date by clicking the "verify charges" button. This acts as a refresh button to your payout report to make sure all data is up-to-date.

If you opt for a 45-day check payout of event funds, you will need to request the payout from the payout report page. After 30-days of no transactions, your event will be submitted for archival. This also flags your event for review by our accounting department. Once this review is complete, we will send out a check payment in the amount owed.

Watch this quick How-To video!