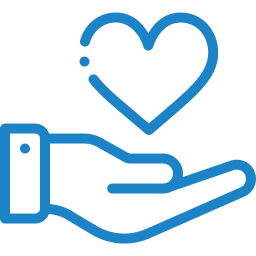 Step 4: Donations
Previous - Step 3: Items
Next - Step 5: Sponsors
Overview
In order to accept donations at your event, you must first enable the "Accept Donations" feature within the donations page from manager dashboard. This will activate text-to-donate capabilities, enable a donation button from the public event site, and give managers the ability to place a donation.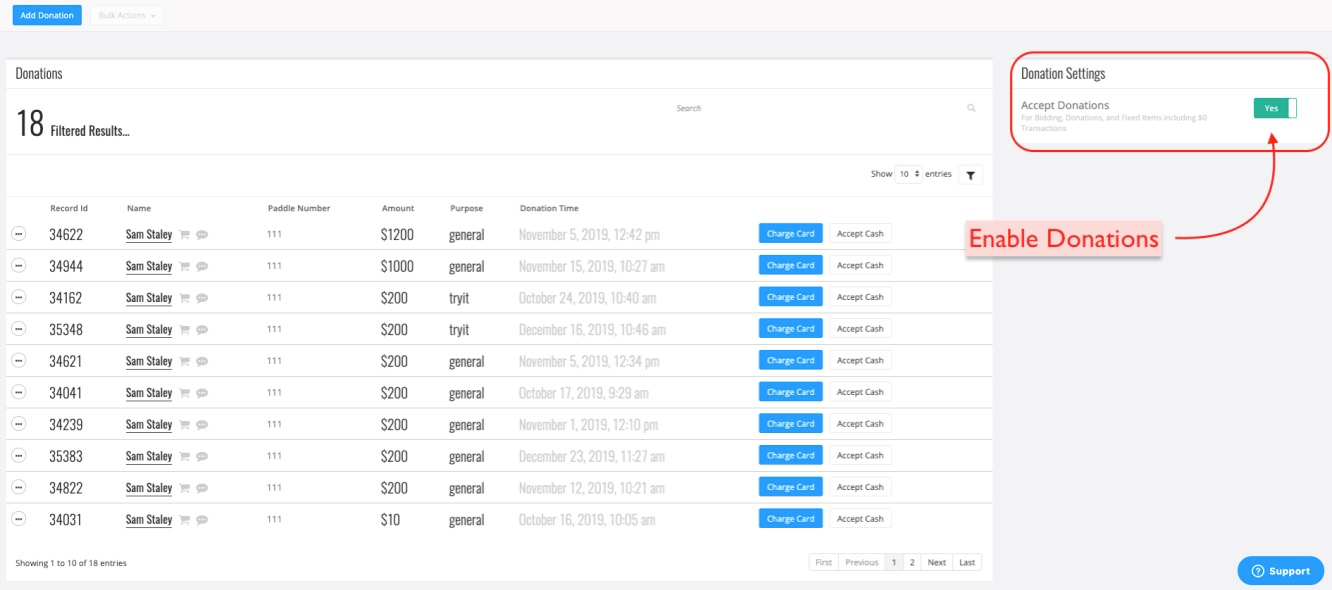 As long as donations are enabled, guests will be able to text a donation pledge to your event. Attendees can text your event keyword (found on the event settings page) to interact with your event via SMS. Guests will then respond to the message they receive with the word "Donate", at which our system will replay with a question asking "How much would you like to Donate?". Simply enter a numerical value (no currency sign needed) to pledge this amount. Donors will then check-out at the end of the night along with any other items they may have purchased.


---
EXPERT TIP
"You can create a custom "donation package" as a fixed price item to control donations amounts/tiers. "
Want more expert tips? Learn about Event Experts here.
---
Managers can add a bid on behalf of any guests directly from the manager dashboard. Simply click the "Add Donation" button, search the attendees, enter an amount, and toggle the payment type. This will enable you to add this amount to an attendee's cart or charge them immediately.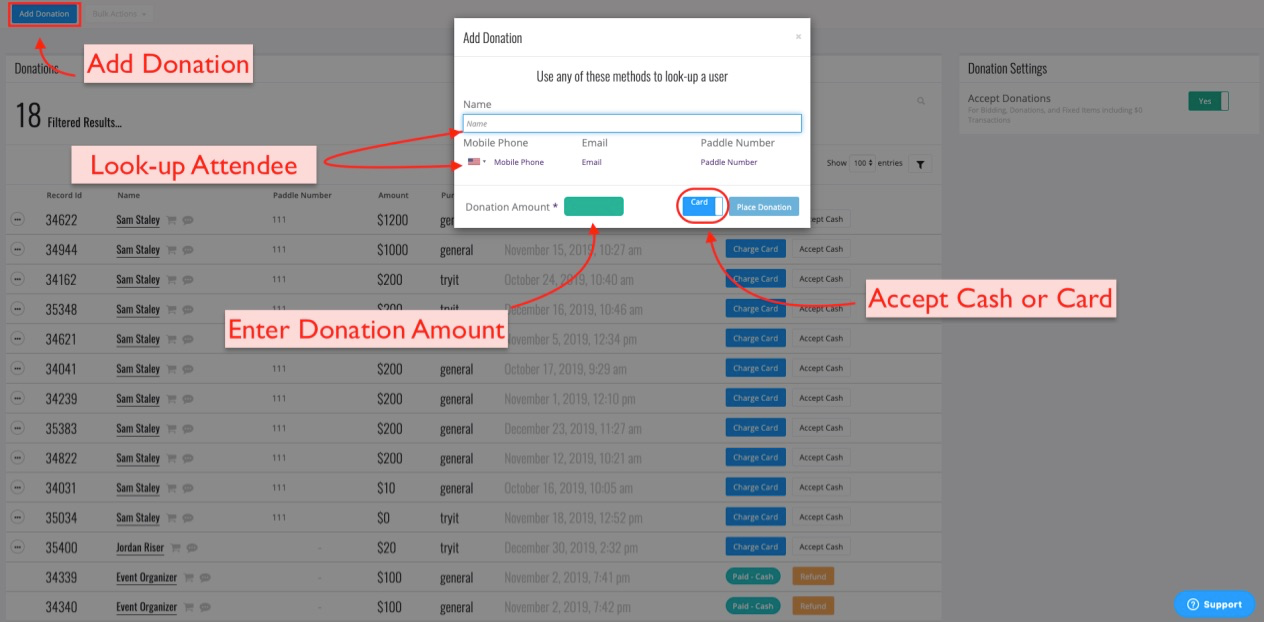 Managers can charge a donation pledge with card or cash at any point throughout the event. Alternatively, you could wait until the end of the event to charge this donation and any other items under once transaction from the attendee's cart.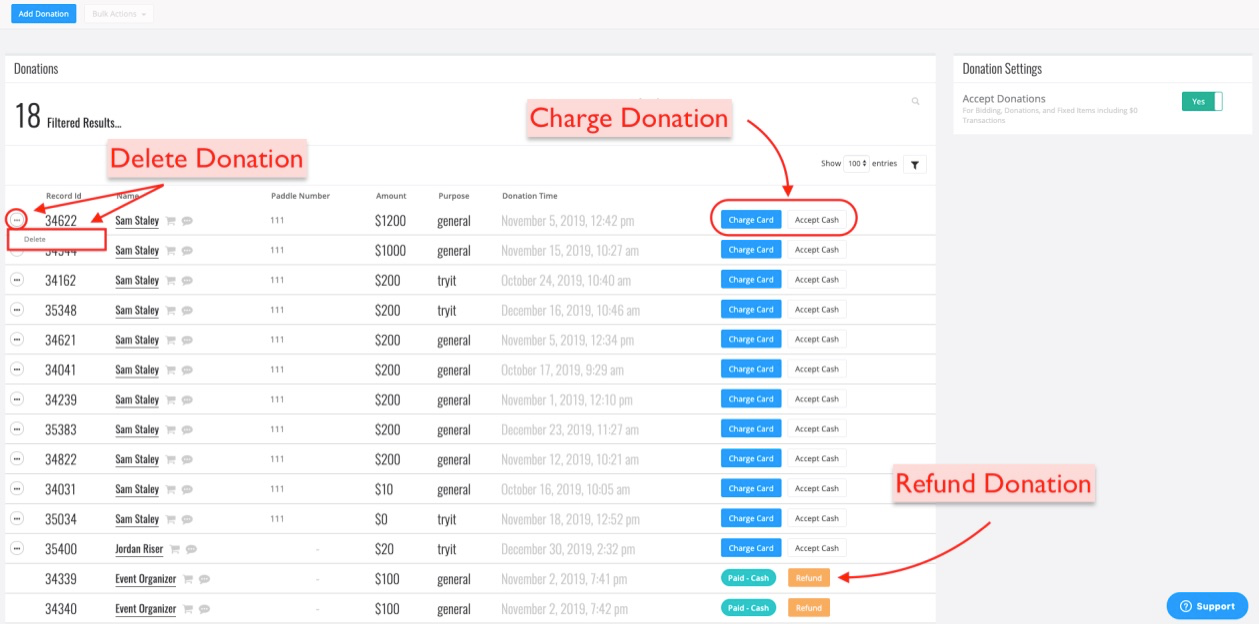 Managers can remove/delete a donation pledge from the donations page on the manager dashboard. Click the actions menu button on the left side of the record's row and select "Delete". This is assumed to be completed before the donation is charged, otherwise, you will need to refund the donation instead.
(*REFERENCE "CHARGE DONATION" SCREENSHOT ABOVE)
Managers can refund a donation from the donations page on the manager dashboard. Search the donation, and select the refund button on the right side of the record's row.
(*REFERENCE "CHARGE DONATION" SCREENSHOT ABOVE)