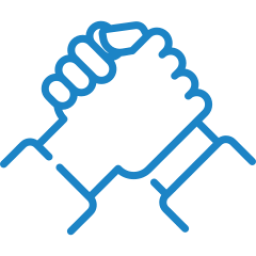 Step 5: Sponsors
Previous - Step 4: Donations
Next - Step 6: Digital Displays
Overview
Managers can easily add sponsors to their events. Navigate to the Sponsors page and simply click the blue "Add Sponsor" button. This will present a popup form to provide a title, image, and link to the sponsor's site.

---
EXPERT TIP
"Sponsor images should be JPG or PNG format and no larger than 4Mb. "
Want more expert tips? Learn about Event Experts here.
---
Add an image to your sponsor's card. This image will be displayed on the event site beneath the ticketing section but before the featured items. Guests will be able to click on this image to be directed to the sponsor link provided.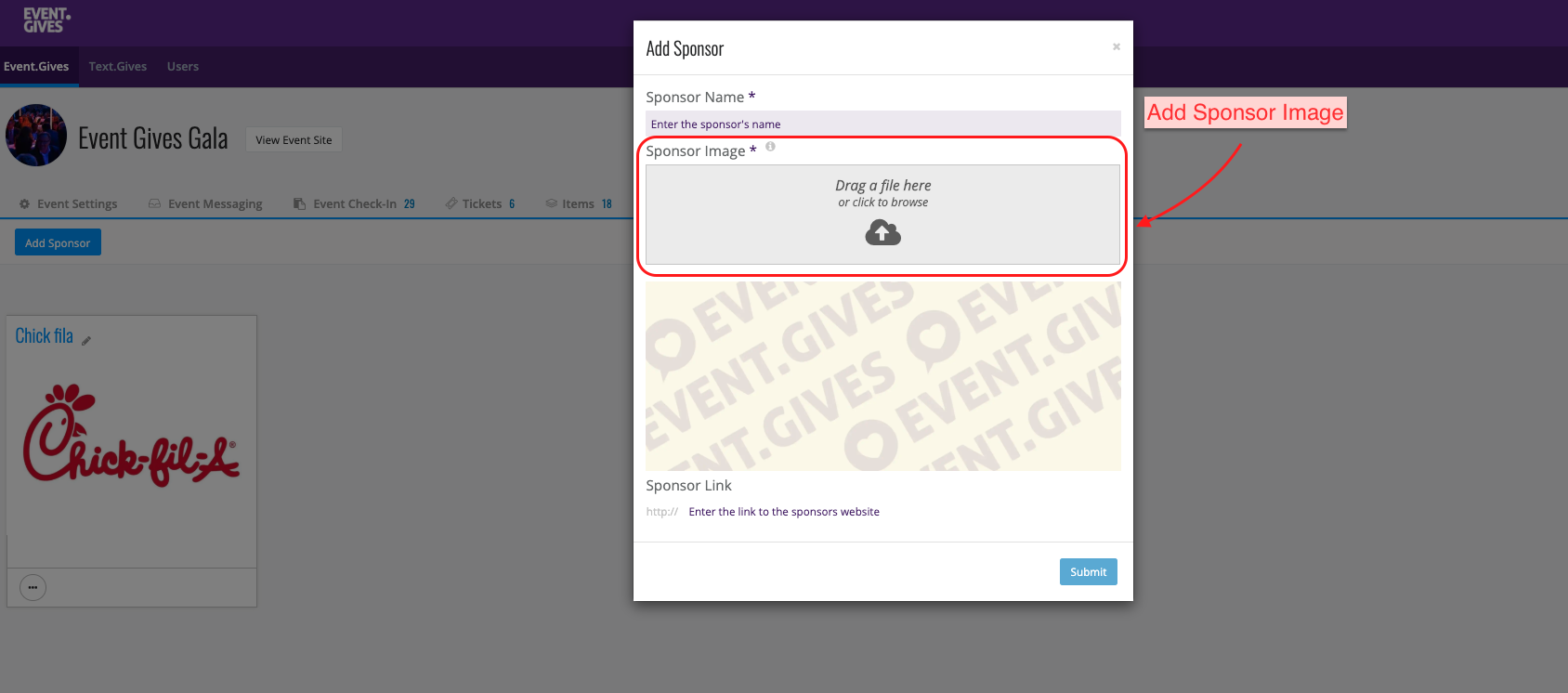 Managers can add a link to the sponsor's website or promotion. This is a great way to give recognition while monetizing your event.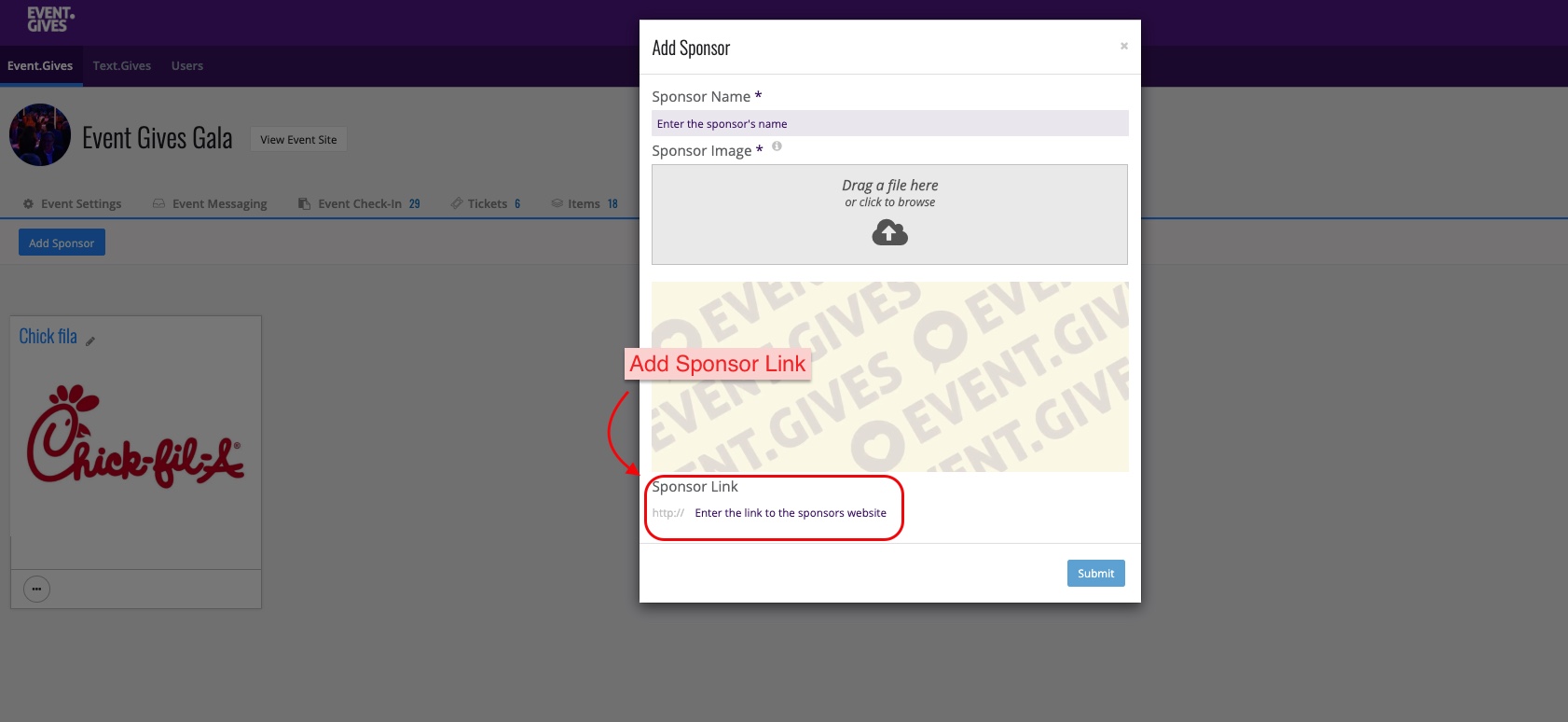 Managers can remove sponsors from the sponsor page. First, locate the sponsor, then click the actions menu button, and finally select delete. That's it!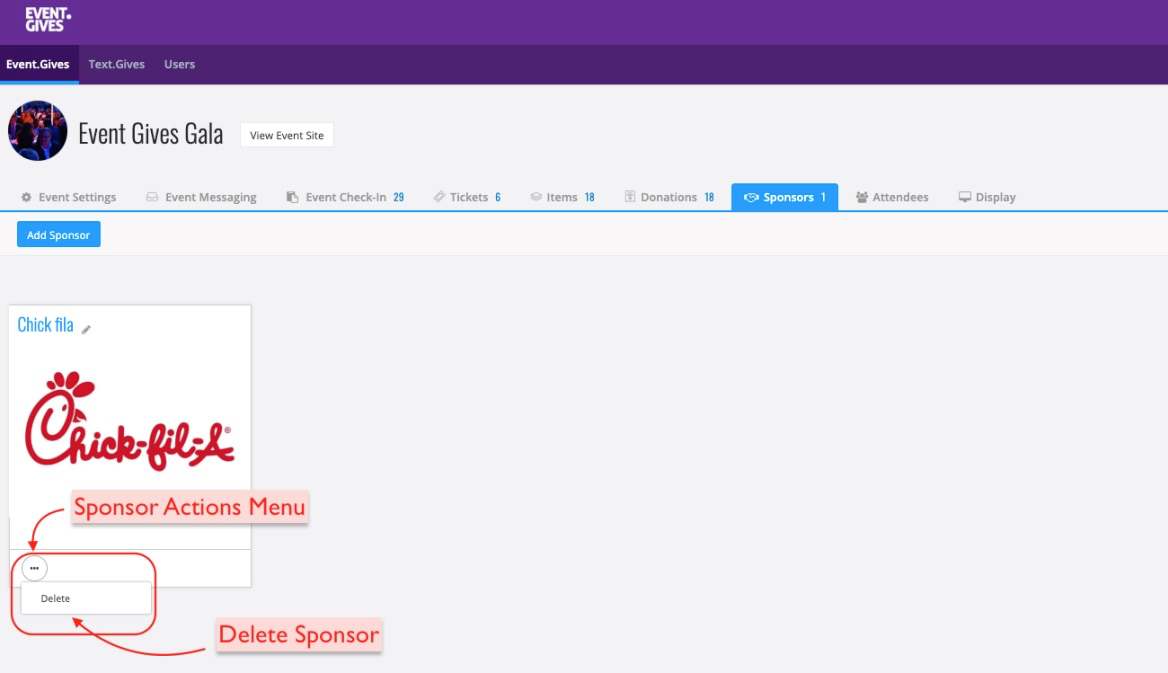 CONTINUE TO STEP 6: DIGITAL DISPLAY