Event.Gives ticketing allows you all kinds of functionality for adding other attendees to the event.
The first ticket is always assigned to the purchaser, but you can always re-assign it to someone else. Simply click "Re-Assign Ticket"!
For all tickets that you purchased you can assign the ticket holder by selecting "Assign Ticket."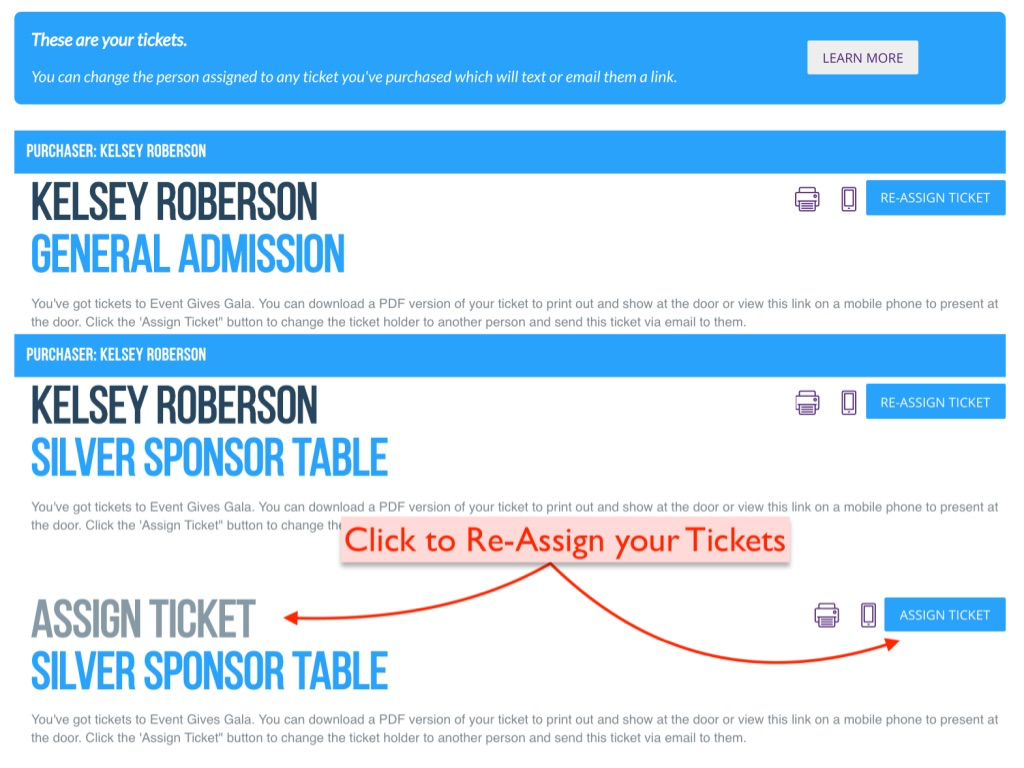 Enter the mobile number, email, and/or first & last name of your guest. The system will use the mobile number and email to send a link to the ticket to your guest. If you enter just a name, the system will hold the Placeholder ticket.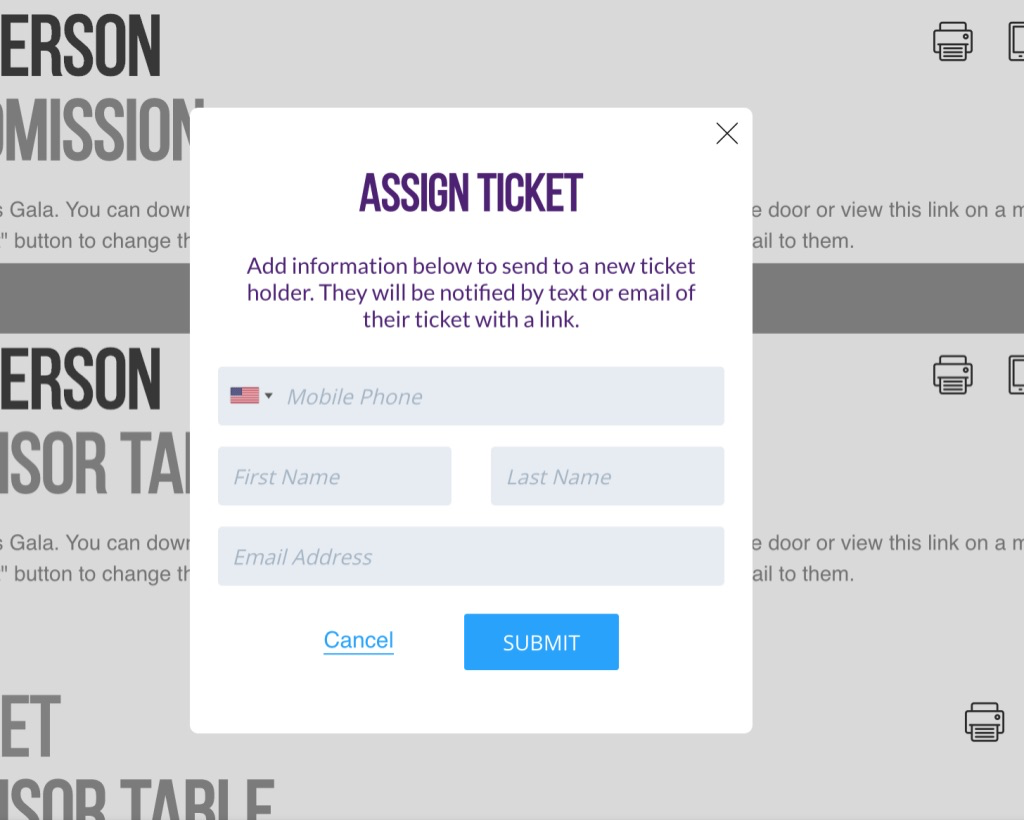 For your tickets, you can view the QR Code for the ticket in a mobile browser. On a desktop, you can use the printer icons to print the ticket in order to show them at the door.

If you didn't purchase the ticket or are not logged in, you can not update the attendee information.