There are a few different options to buy an Event.Gives ticket, starting with your event's homepage.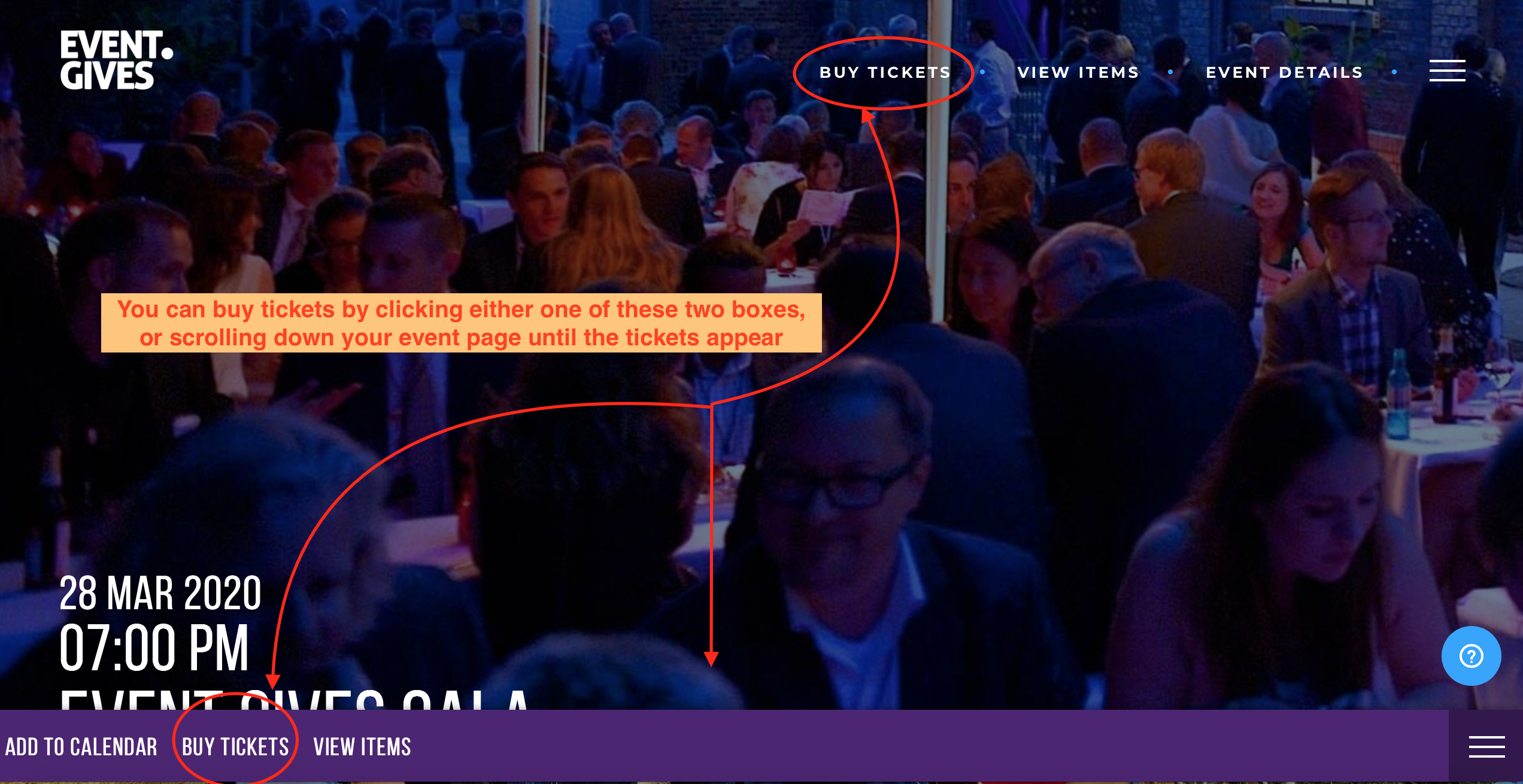 Whichever way you choose to buy your tickets, you will be directed to this screen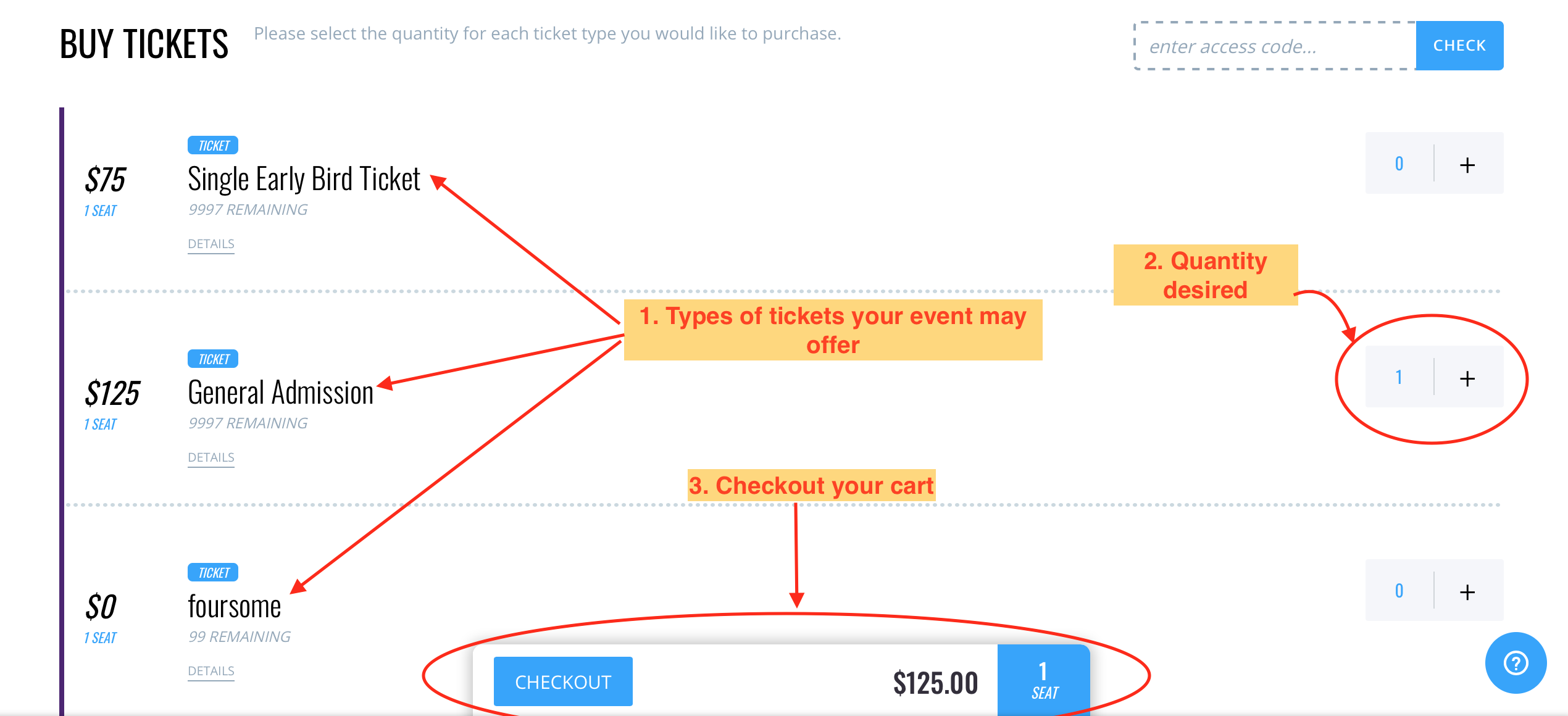 You will be given the opportunity to edit your cart, should you inadvertently select tickets, and then simply select "PAY NOW" in order to secure your payment with a new credit card or your one on file. *If you are utilizing Event.Gives from your mobile phone, you may also pay with Apple Pay or Google Pay.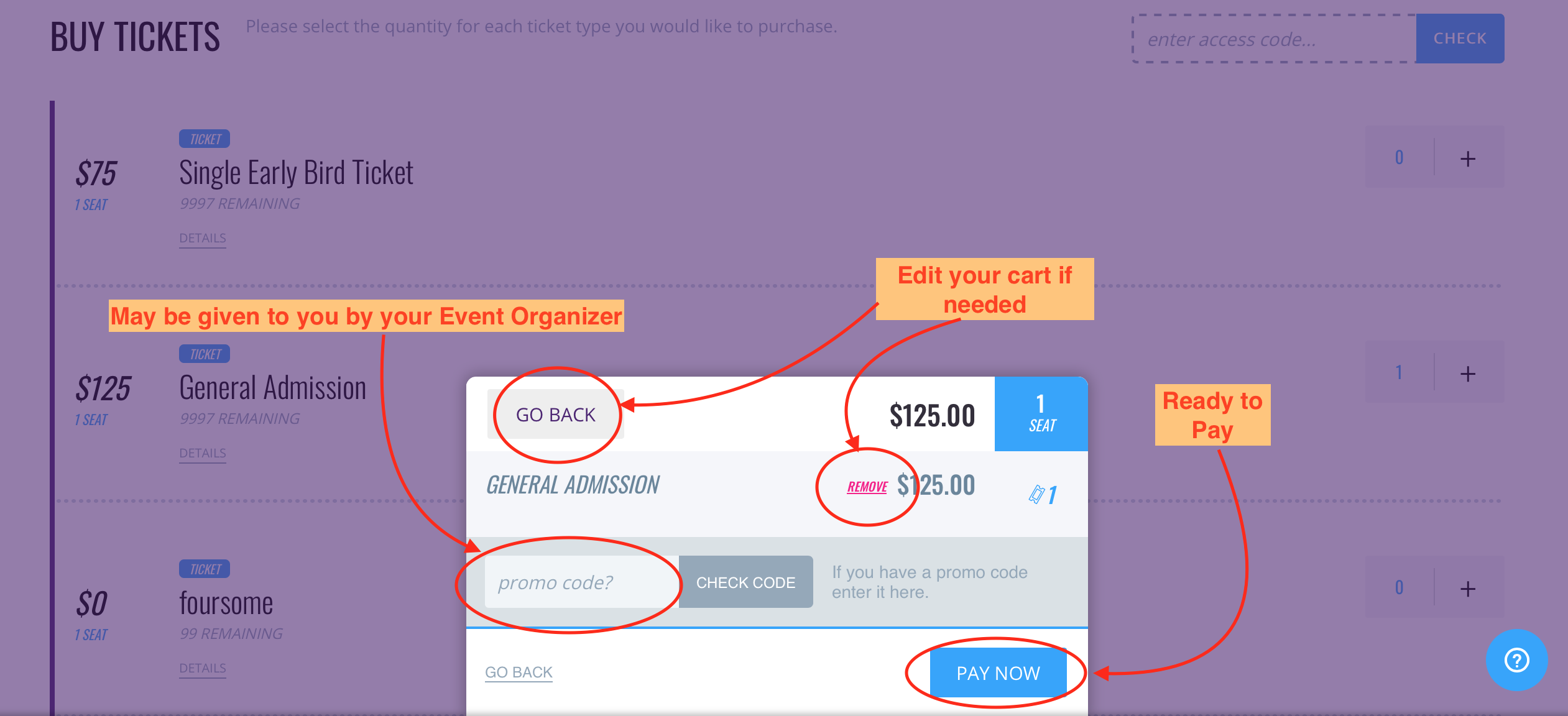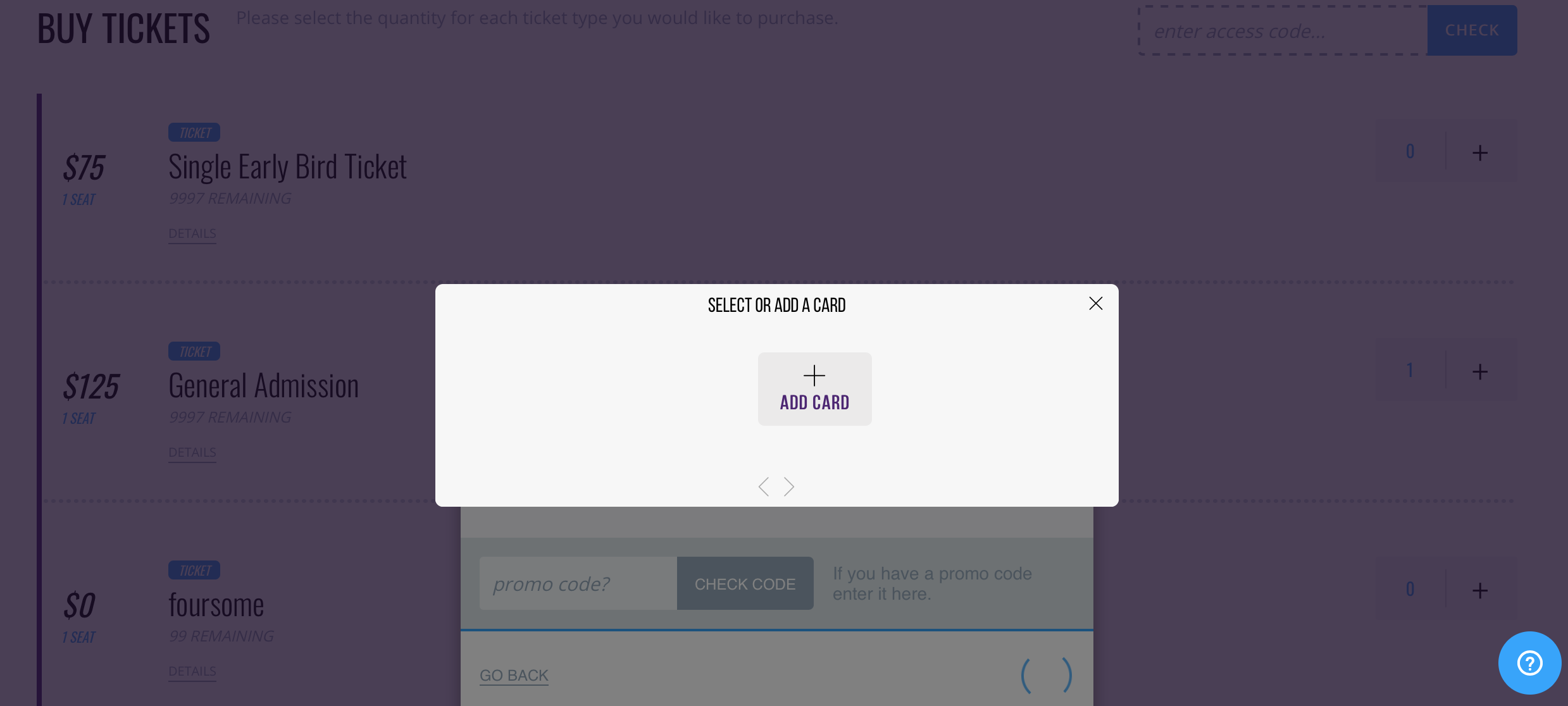 Enter your card's information if not already on file, and upon hitting "SUBMIT," you have purchased your ticket(s)!