Event organizers typically send a pickup message to all item winners which includes instructions for pickup along with along with a link to pay for the item(s).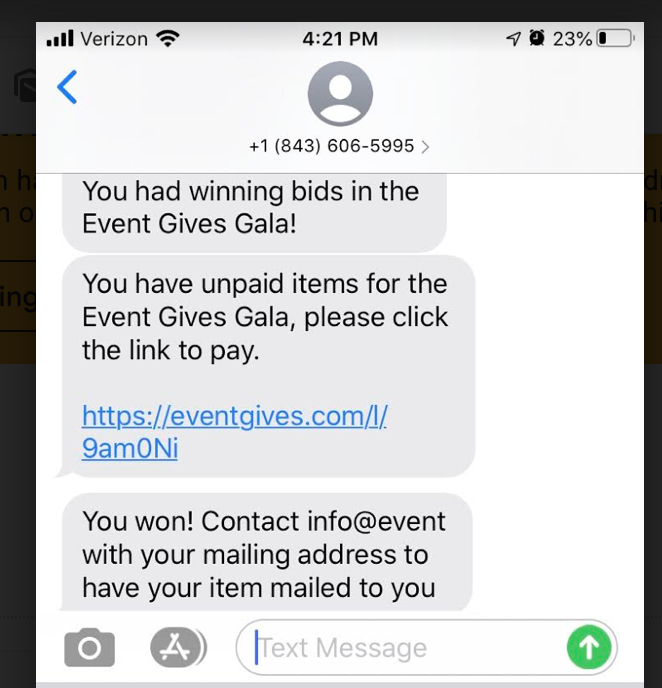 If you do not receive a message from your event organizer containing pick up information, contacting your event organizer is the most direct way to find out how you will pick up items you have won. Follow these steps to contact your event organizer:
Open up your event site (event.gives/[keyword]).
Click the hamburger icon in the upper right hand corner.
Click "Contact Event Organizer" to be directed to an email to your event organizer.
If you need assistance contacting your event organizer, please reach out to our team at support@event.gives.