To pay for your donation, Event.Gives utilizes a "cart" system. So for whatever combination of fixed items, raffle tickets, auction items won, and/or donations you may have made, they will all remain in your "cart" until you are ready to pay. Your "cart" is accessed from your event's webpage.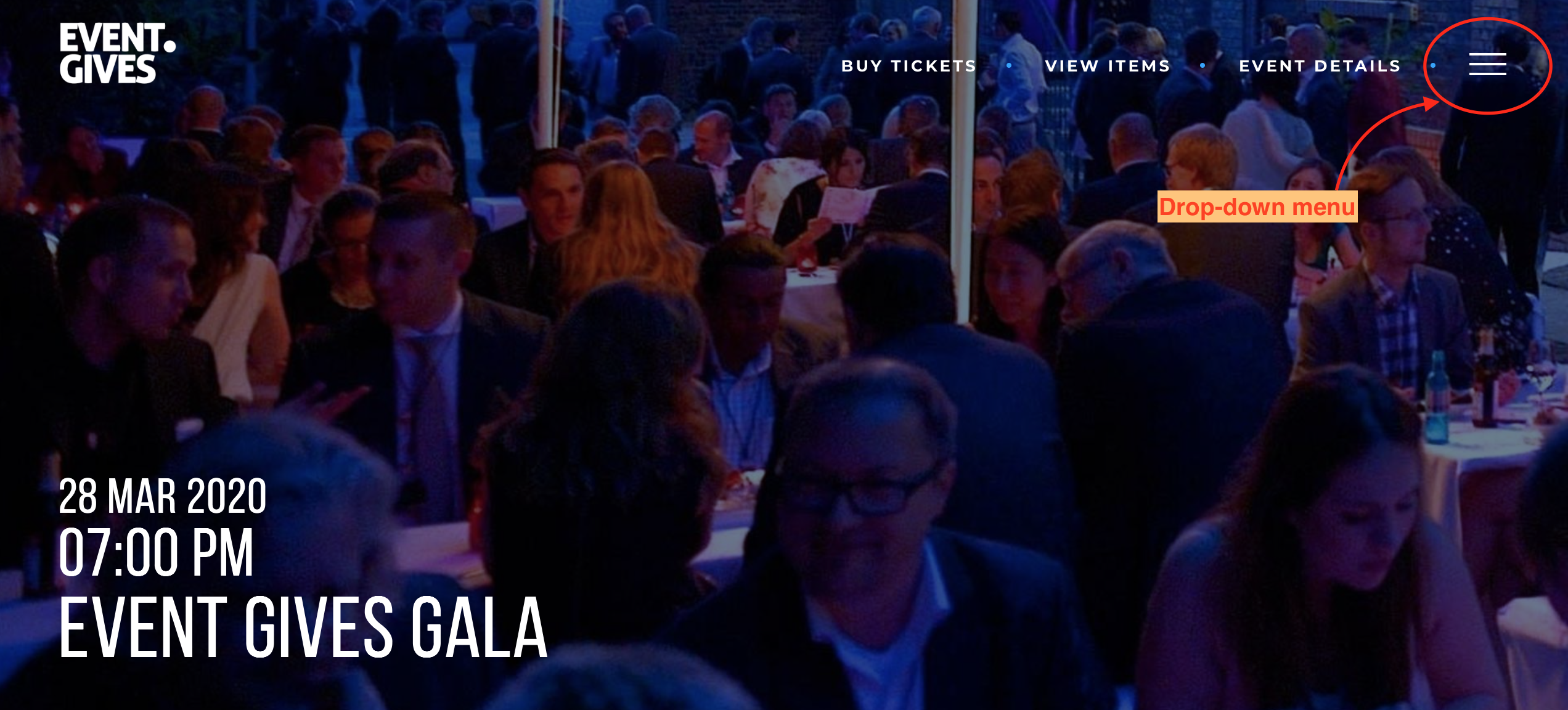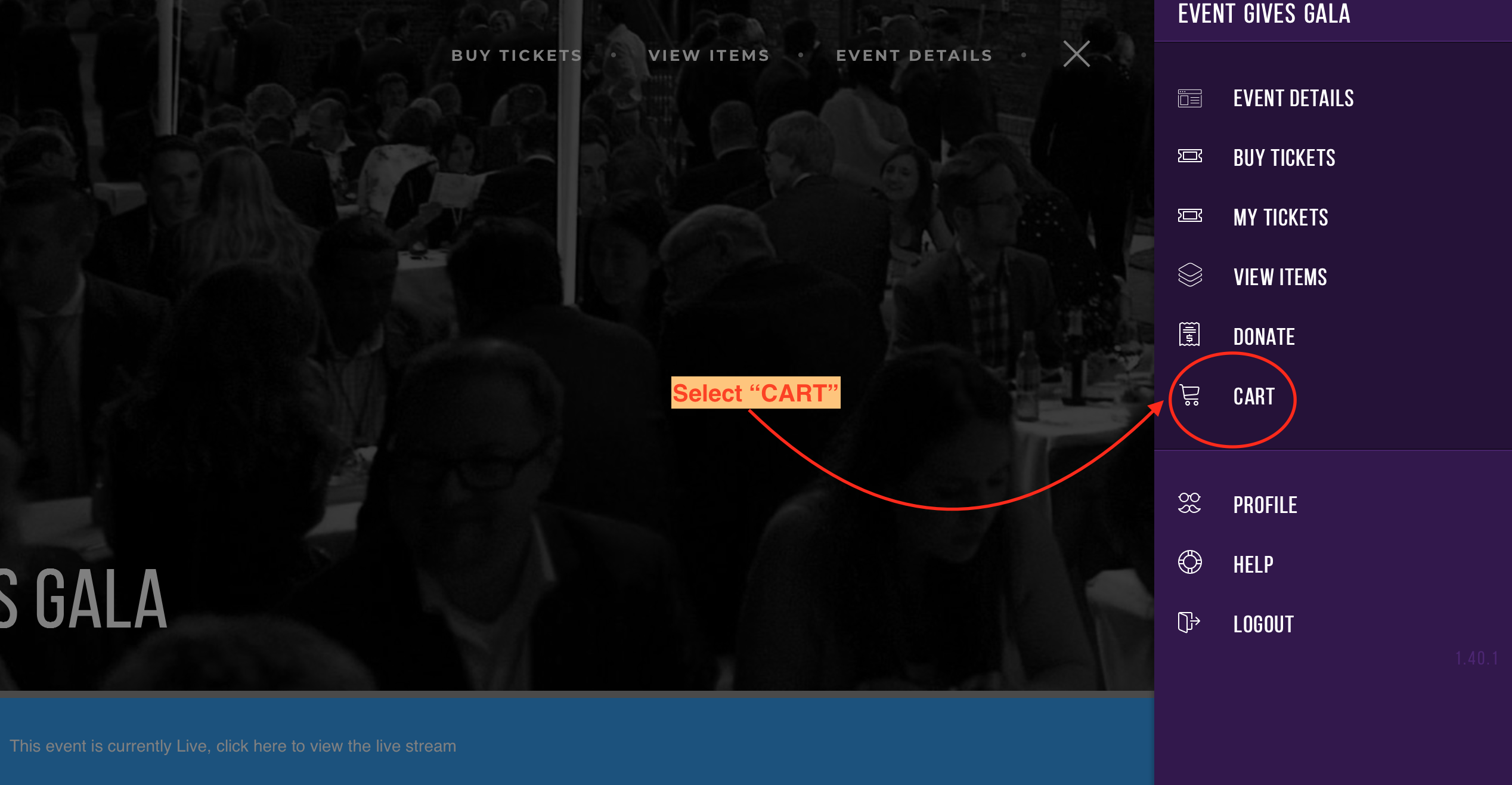 This will display everything you're currently holding in your"cart" and direct you to check out.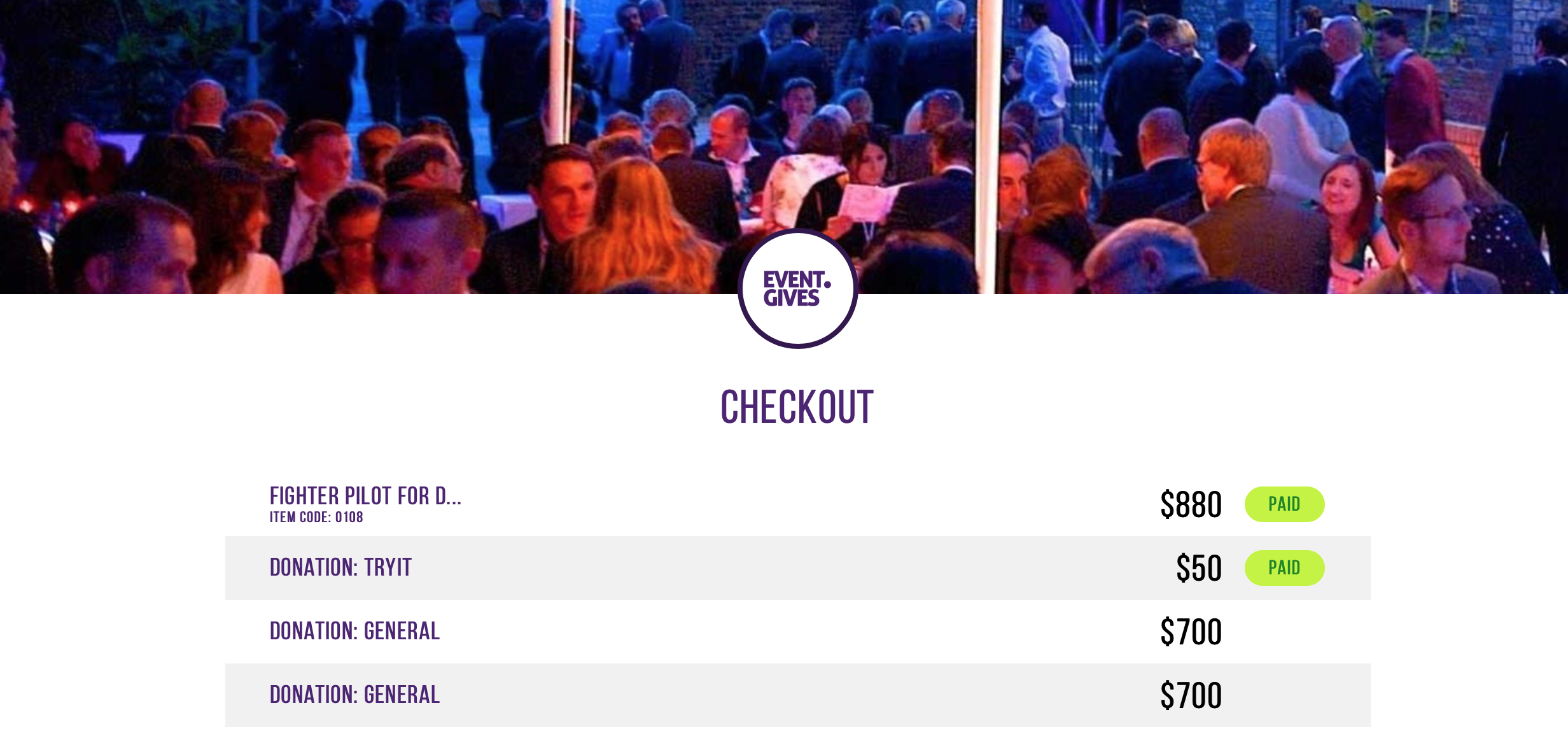 Once you scroll down, you will see the option to "PAY."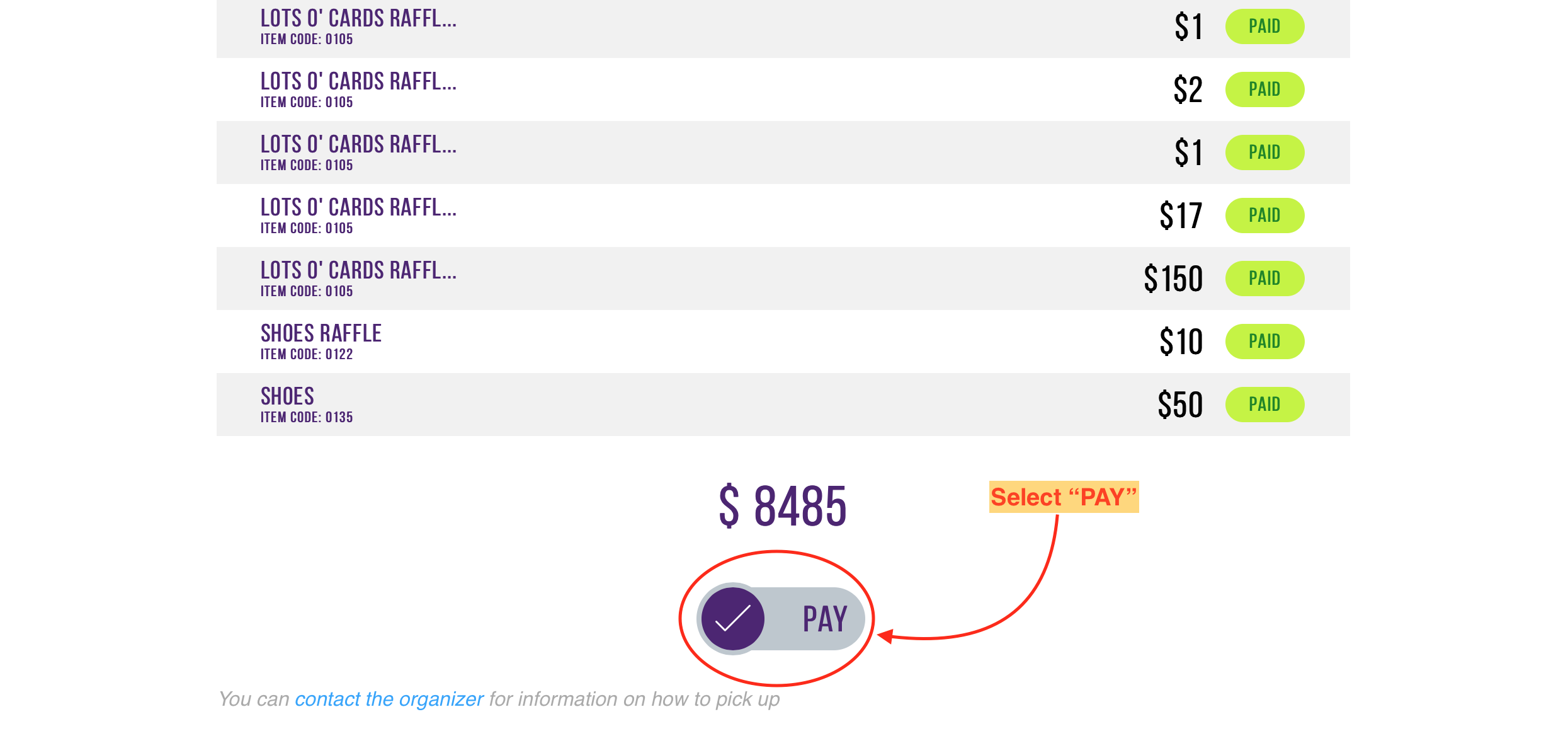 This will prompt you to enter your credit card information. **If you are utilizing Event.Gives via your mobile phone, you may also choose to pay with Apple Pay or Google Pay.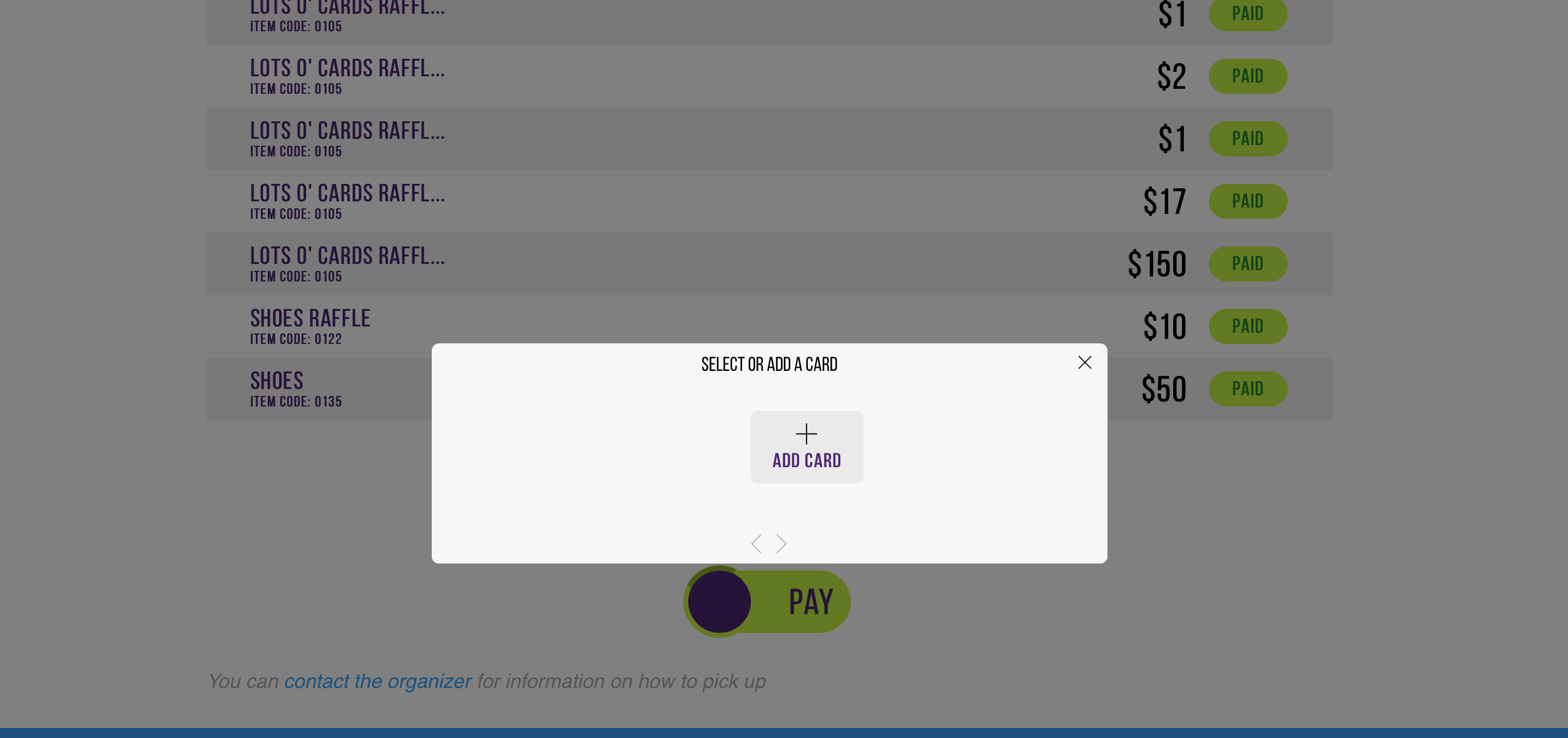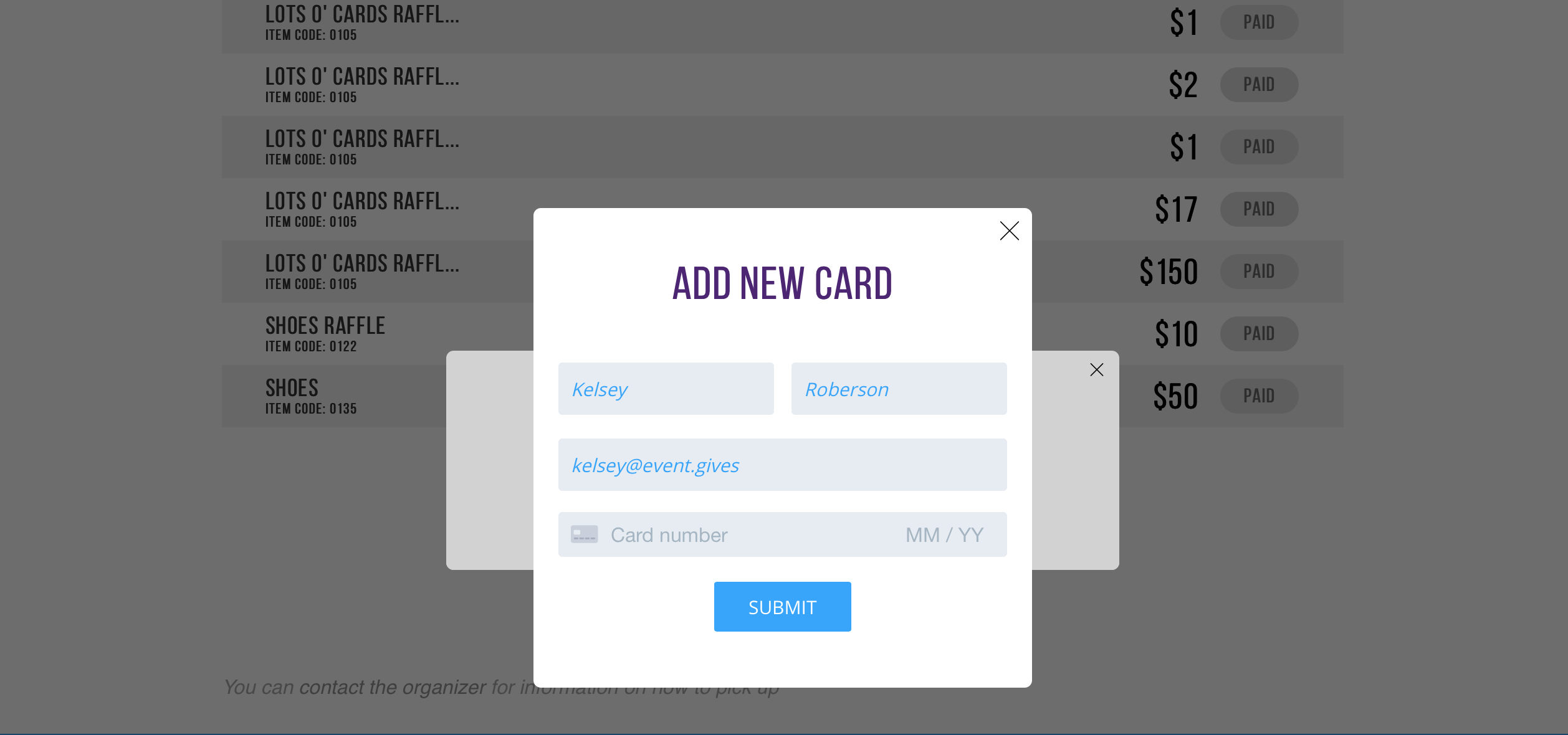 Once you enter your payment information, simply hit "SUBMIT" and you have paid for your cart!