There are two ways to access your ticket(s):
1. Open the email you received when you purchased the ticket. You will see your ticket and a QR code that can be used to scan you into in-person events.
2. Access the event site at event.gives/YOURKEYWORD and click on the hamburger menu in the top right corner, as shown below.

If you see a button to Login, click on that and proceed with logging into your account. Once logged in, you will see My Tickets listed in the sidebar.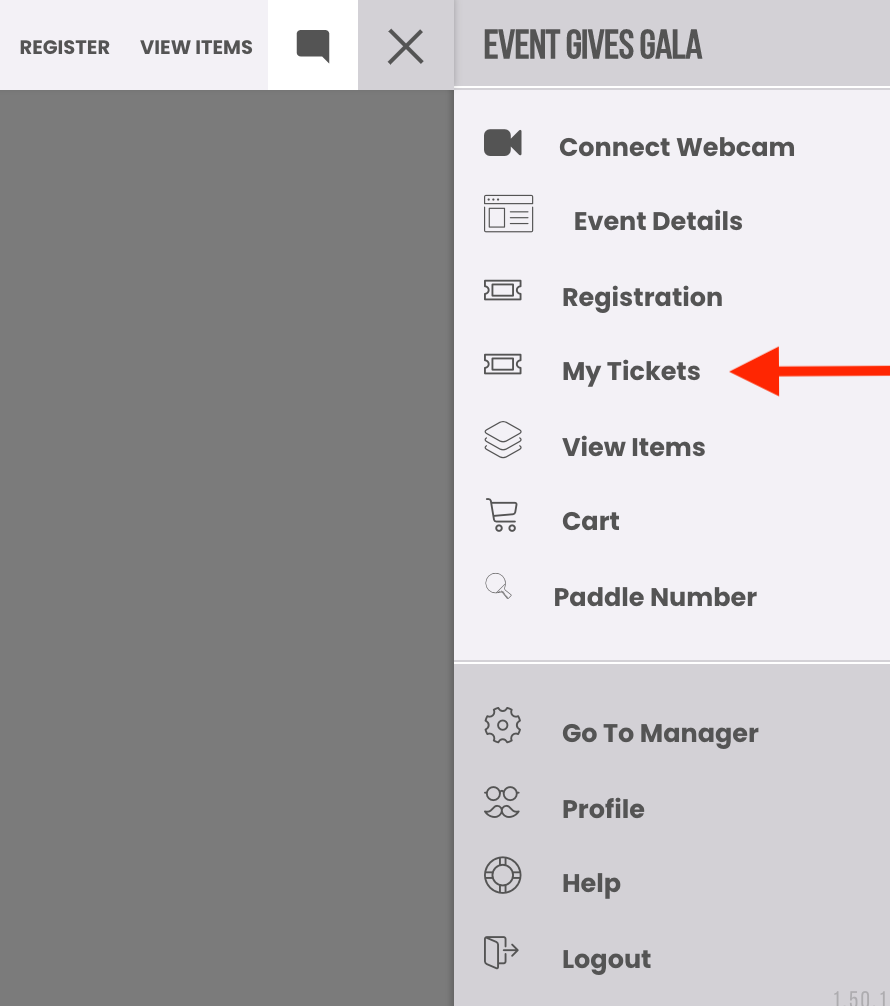 The ticket page will appear as below with the ticket and QR code for scanning located under