There are several different ways to donate to an event!
First option:
From your Event Site, in the upper right-hand corner, select the three white lines to drop down some options.
Upon the menu dropping down, select 'DONATE'.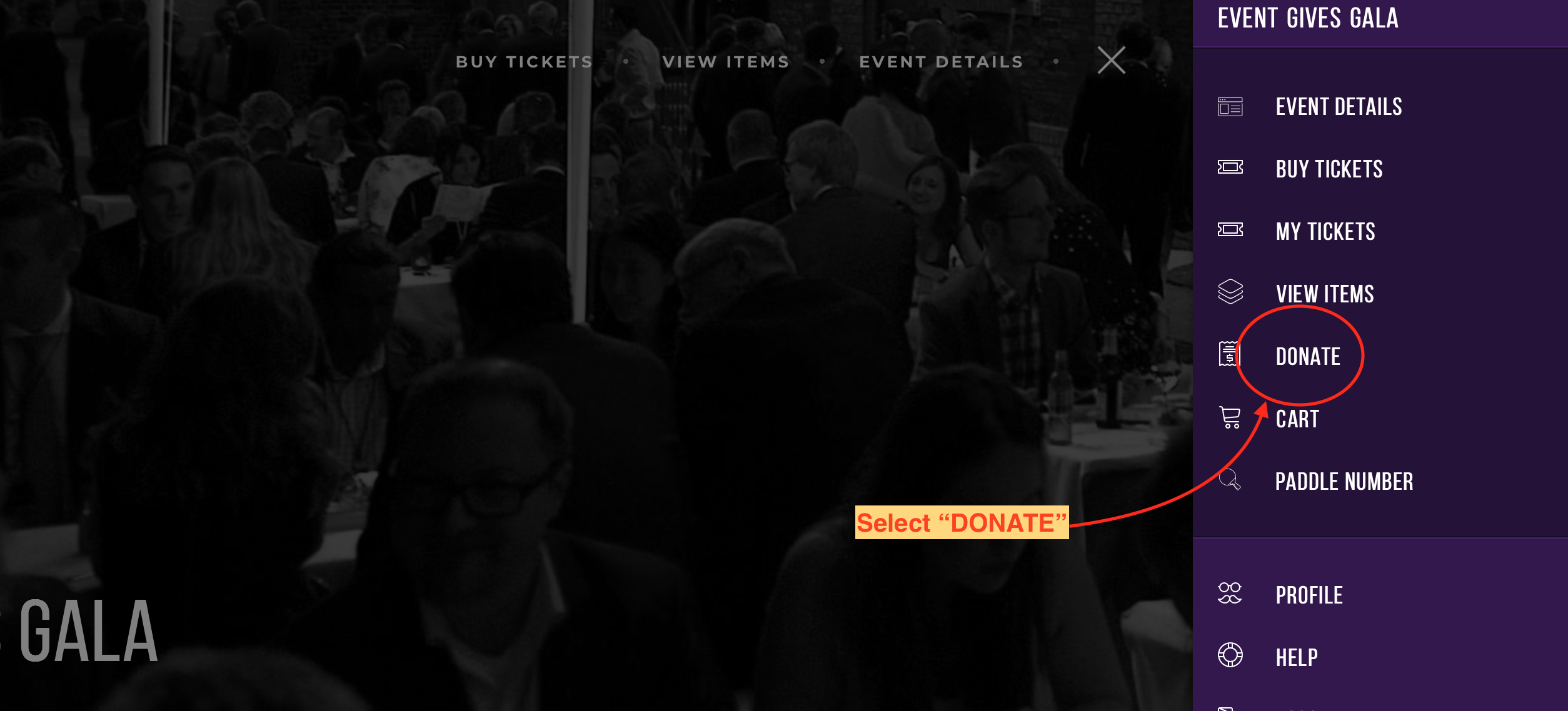 From here, enter your donation amount and click 'SUBMIT'.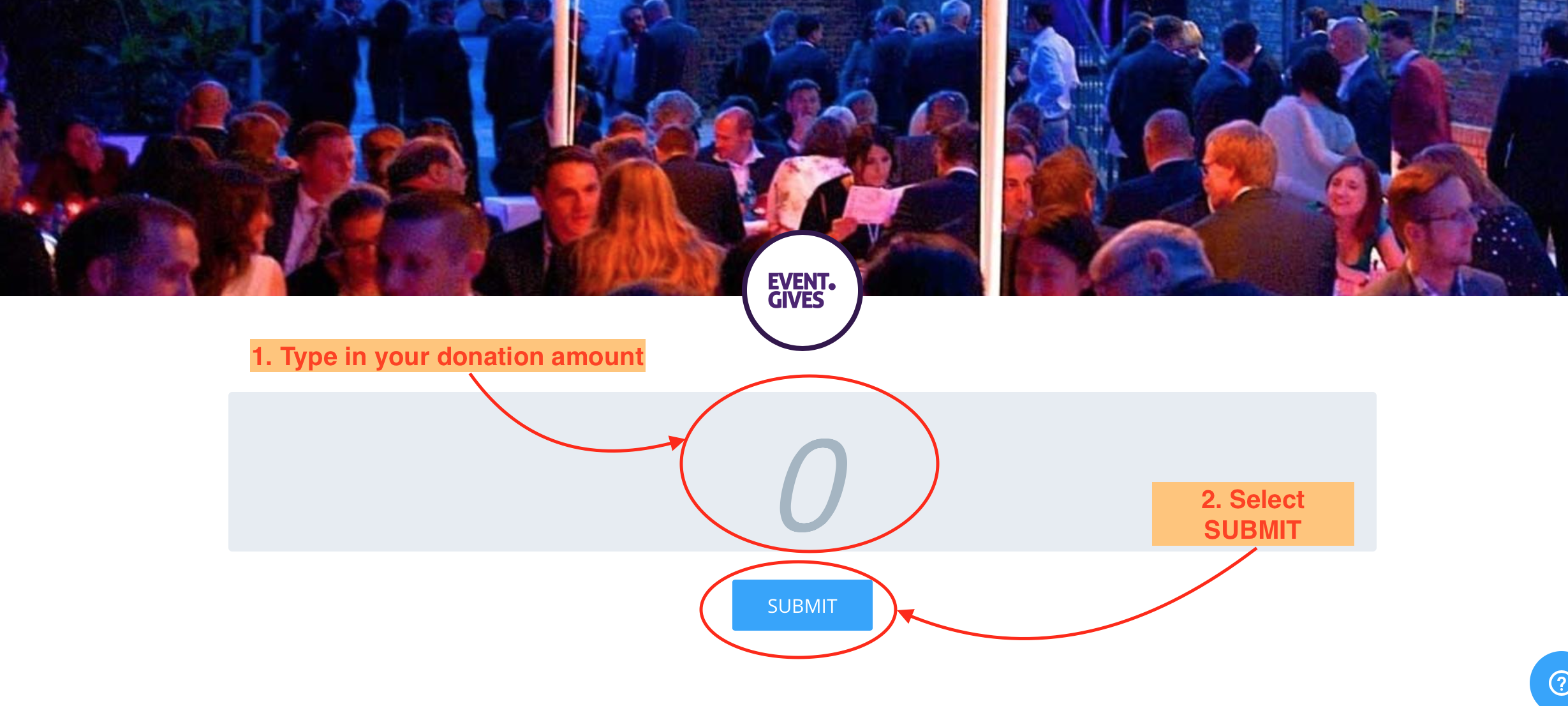 Your donation will then be added to your cart as shown below: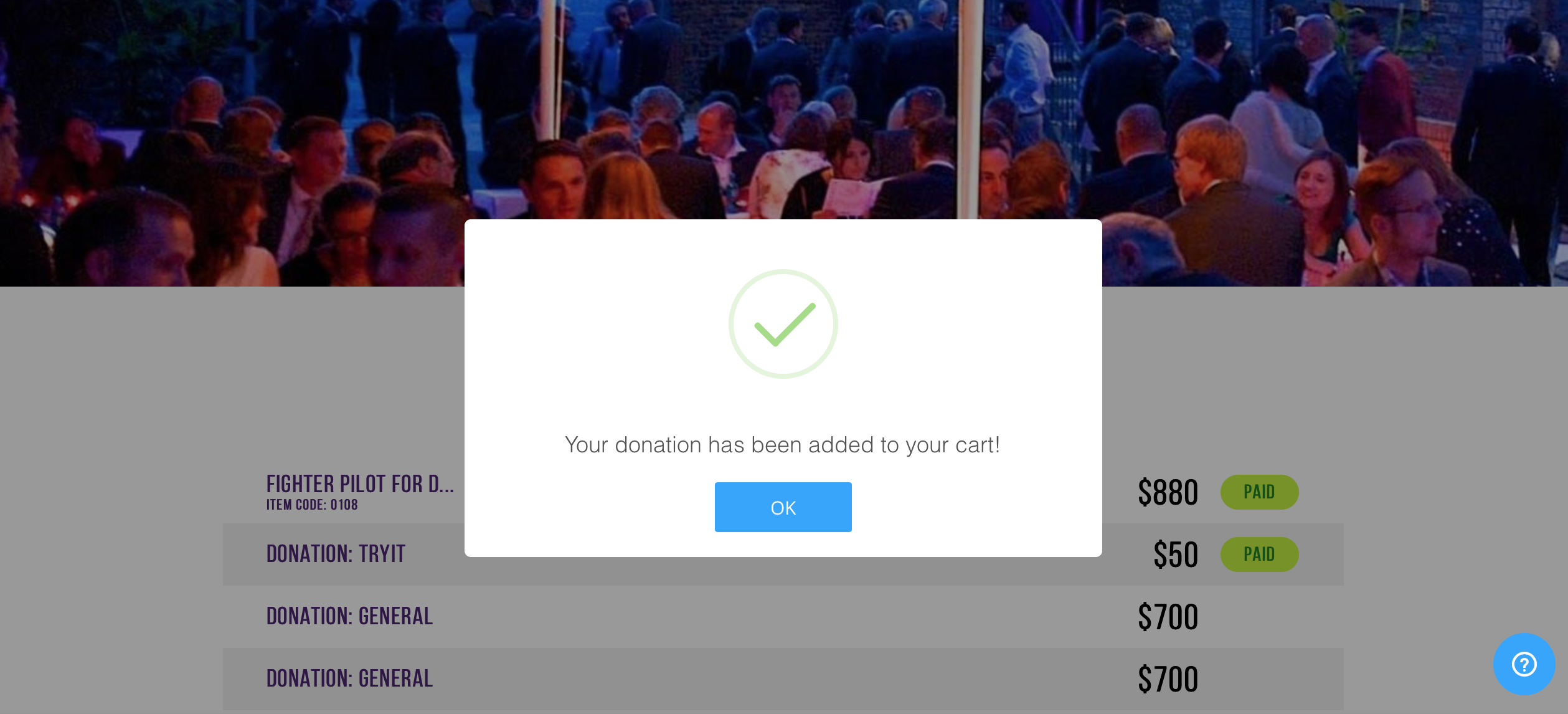 From here, you can simply click to 'Pay' your cart balance with your credit card on file, and your donation is made!
*Please note: If you are donating via mobile phone, you may also utilize Apple Pay or Google Pay.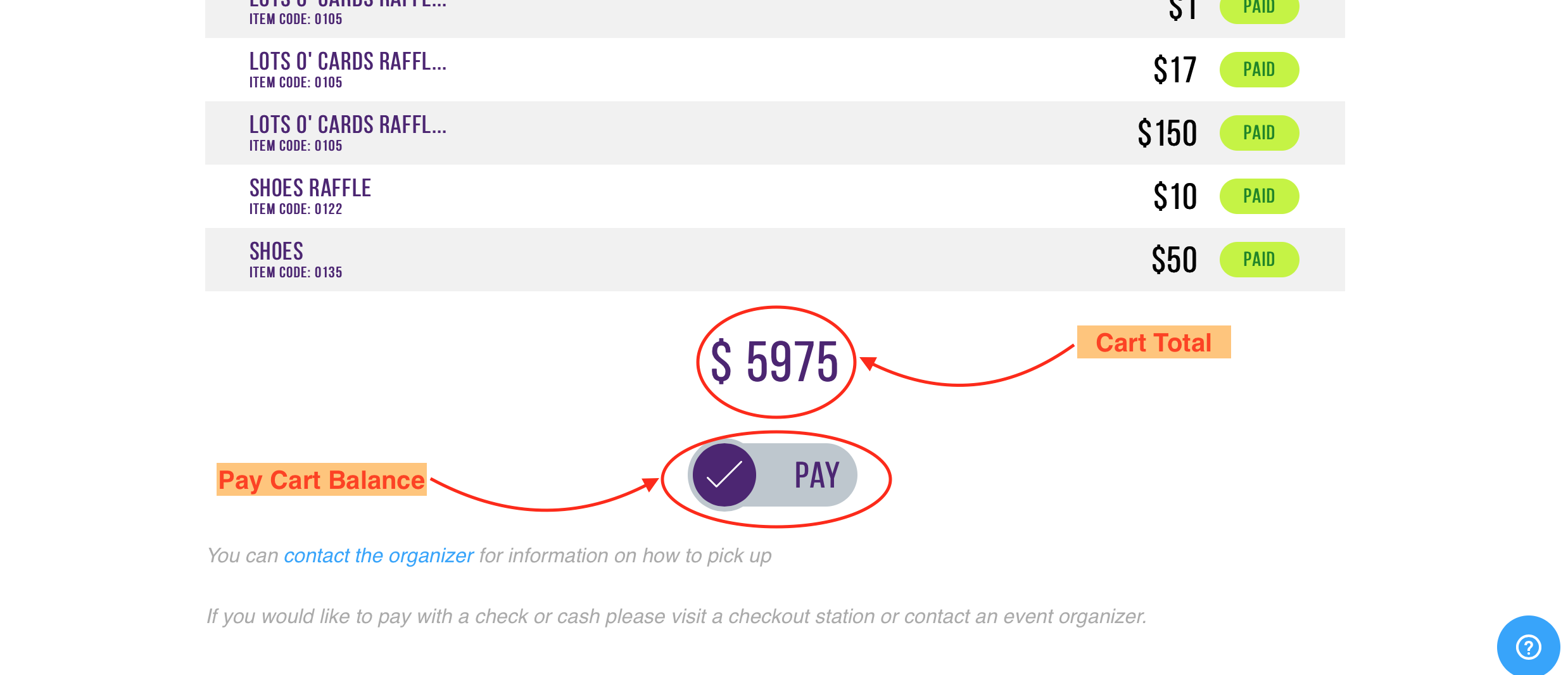 Second option:
Back at your event's homepage, you can easily scroll down and click the blue 'DONATE NOW' banner.
Selecting this option will take you to the exact same steps as selecting the drop-down menu from above!
Third option:
Via your mobile phone, you may text in your event's specific keyword determined by your Event Organizer to the Event.Gives provided phone number, which is always +1 (843) 606-5995. After doing so, you will receive a text prompting you to enter a donation amount (no dollar sign needed) and direct you to your cart checkout as usual.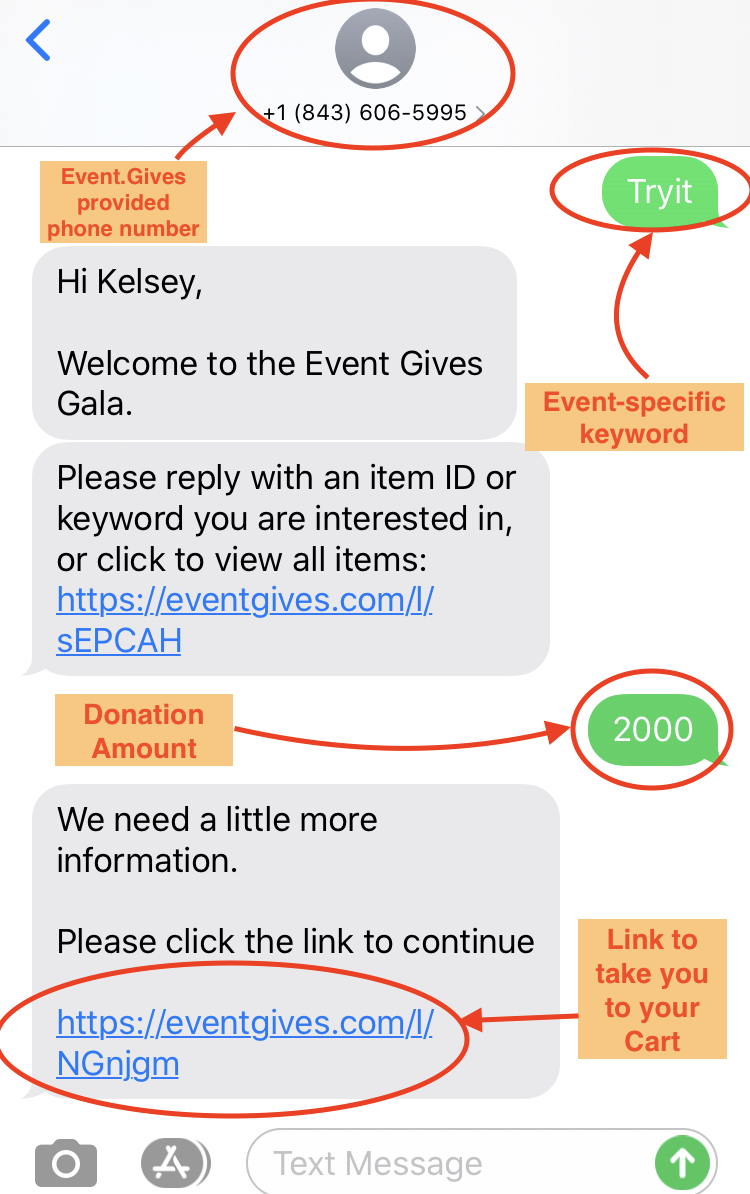 How your donation appears in your cart:

From here, you will proceed to checkout with your cart balance just as before, and you have made your donation!