To log in, you will need to go to your Events page, which is given to you by your event's specific keyword in the URL.
Example:
event.gives/tryit
event.gives/keyword
From there, you will be prompted to log in only when purchasing a ticket, bidding on a silent auction item, or joining a virtual live event.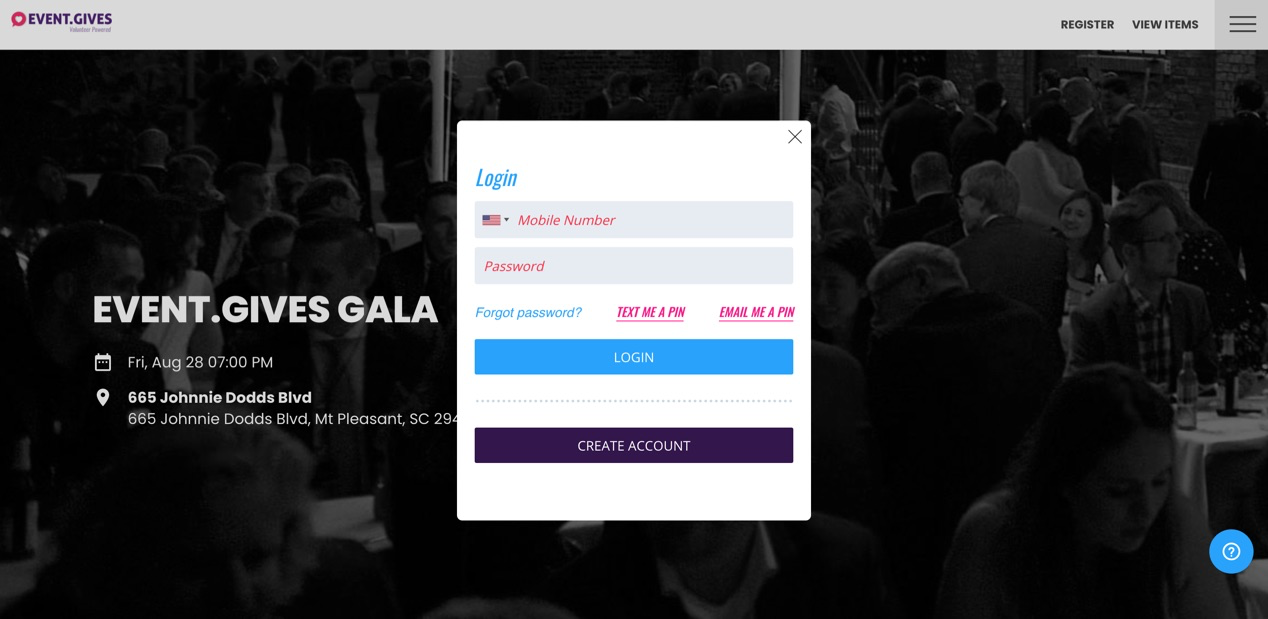 Should you choose the option to 'Buy Tickets', this will be the next screen you see.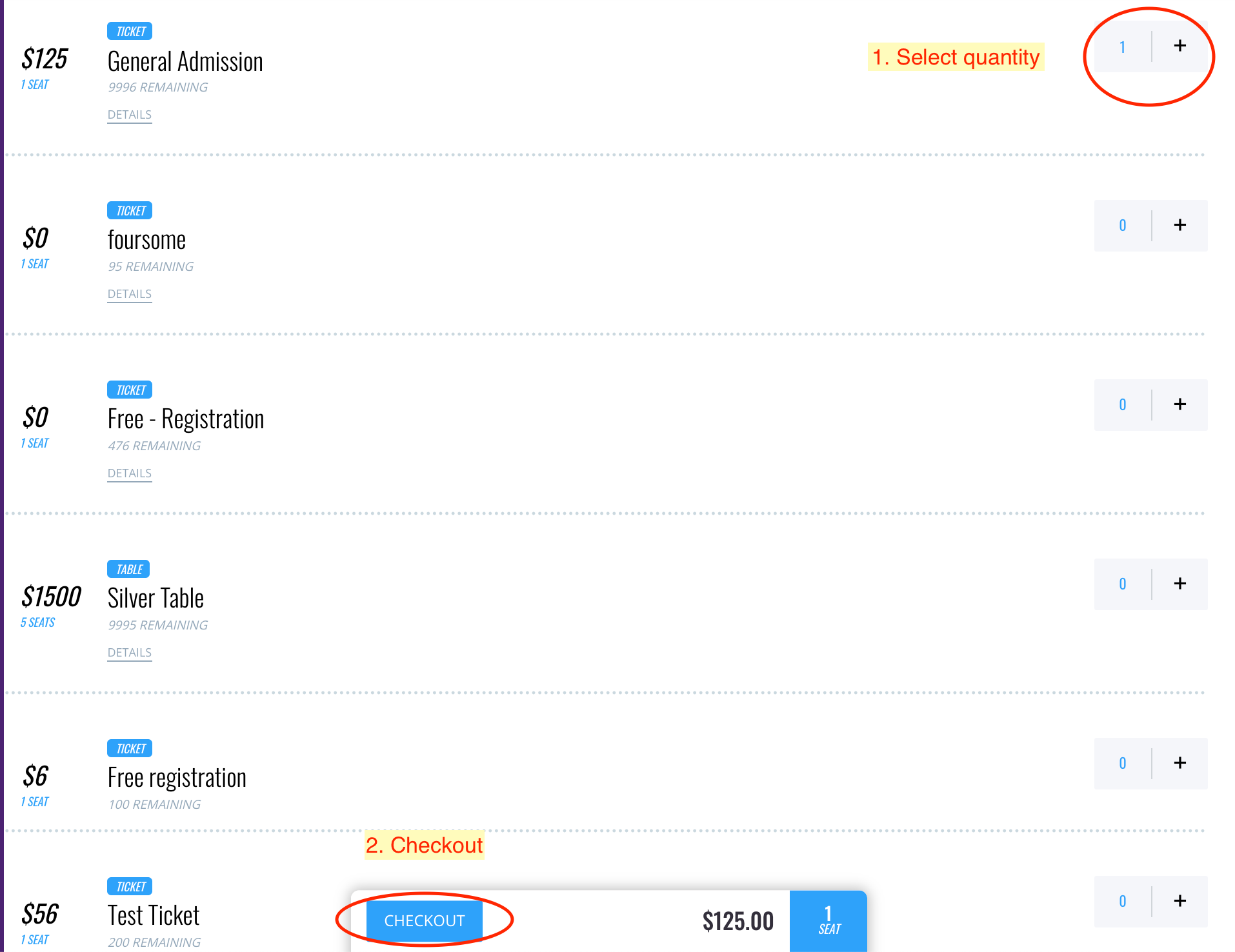 If there are options associated with the ticket, you will be prompted to answer these before selecting your ticket quantity and purchasing the ticket.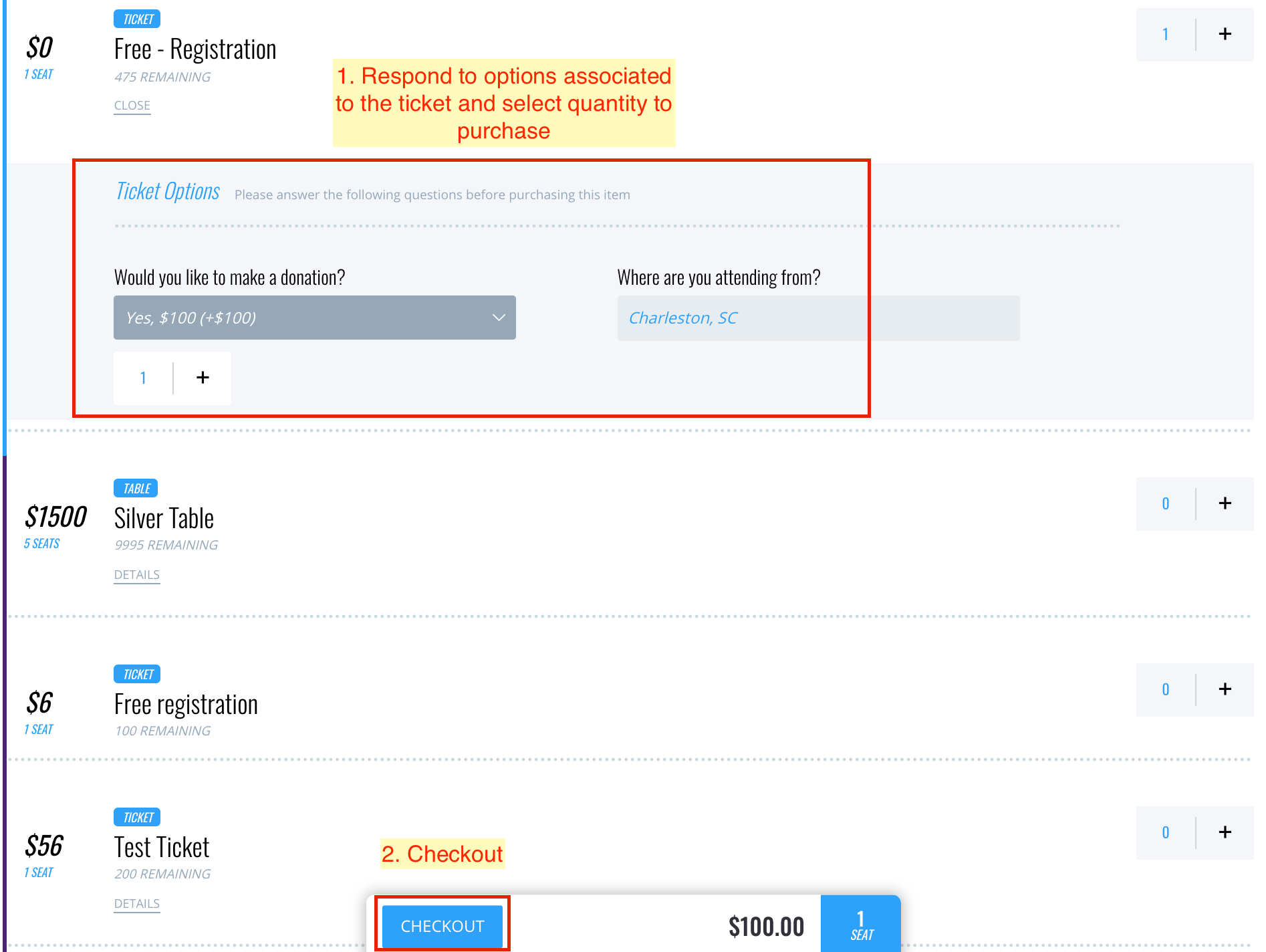 Upon selecting 'Checkout' after entering your desired 'Ticket Options', you will be prompted to the screen below. If you have not yet registered for an account, you will need to click Register to proceed with your ticket purchase.

Now you are logged in, enjoy the event!