Although an auctioneer will handle the actual bidding on live auction items, you can enter the winning bid on live auction items in the Event.Gives Manager portal. This allows your guests to pay for all items together in a shopping cart at the end of the evening.
*Event.Gives does not charge our 3% fee on live auction items other than the 3.5% and $0.30 per transaction credit card processing fees.
To input the winner, select the three dots on the item card and select "place bid".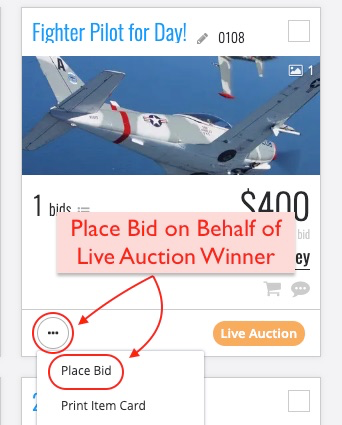 You will then see a prompt that looks like this: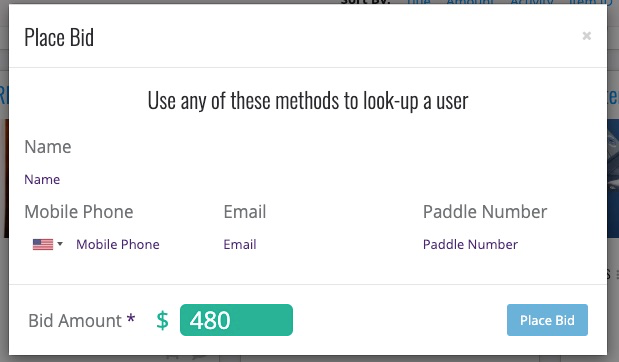 Enter the winner's paddle number (only events that use Event.Gives Ticketing have paddle numbers) or their cell phone number, enter the winning bid amount, and click "Place Bid." The winner will receive the automatic text congratulating them as the winner when the entire auction is closed and winners are notified. They will be able to pay for the live auction item and any silent auction items or donations together in one shopping cart.