You can view your event payout report by clicking on Event Actions in the top right corner of your manager portal and clicking on Reports and then Payout Report.
Pictured below is an example of a payout report: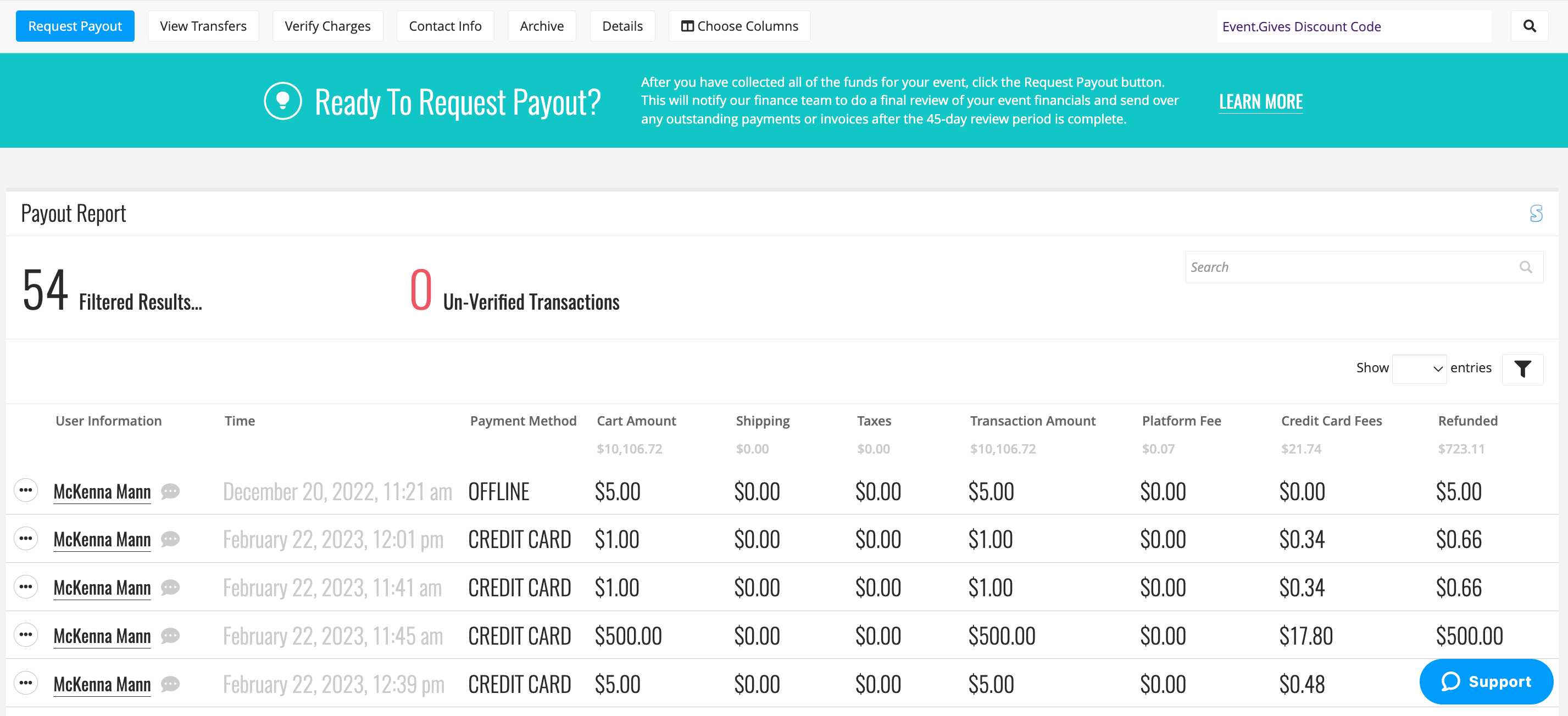 How to Read your Payout Report
You will see your total amount of received transactions in the top left corner and a breakout below showing how much of that was processed as cash and how much was processed as credit.
The amount in the center will show you the total amount of processing fees applied to your event. This is a combination of platform fees and credit card processing fees via Stripe.
The payout balance section in the top right corner of the page will show if any money owed to your organization or to Event.Gives. Underneath that, you will see a transfer balance listed if you have connected your Stripe account to receive your funds via direct deposit otherwise this will list as $0.
The Payments and Charges columns will show any additional payments made to Event.Gives including live access functionality, an event representative assigned to your event, etc. These columns should always match as one shows where the system created a charge and the other shows the matching payment. The Payout Report below shows a matching total in the Payments and Charges column. Your Payout Report may look similar to the image below if you purchased additional support or access for your event.
You can view an overview of our payout report here. If you have a payout balance, please review this article for more information.