The best and easiest way to get paid happens before your event! On your event settings tab inside the Event.Gives Manager portal scroll to the bottom of the screen and sign up for a FREE Stripe Connect Account. Stripe is our credit card processor and when you do this, anytime someone buys a ticket or pays for an item the amount is automatically direct deposited into your account minus fees (3% Event.Gives fees plus 3.5% and $0.30 per transaction for CC Processing).

If you do not sign up for Stripe Connect you need to fill out the Delayed Check Payment section and we will mail you a check 45 days after your event. Fees are the same for both payout options.
To be eligible for payout you need to click "close items" and all items need to be paid.

After you click "Close Items" on the Items tab the item icons will be greyed out and say "closed." All items need to be "Paid" before payout.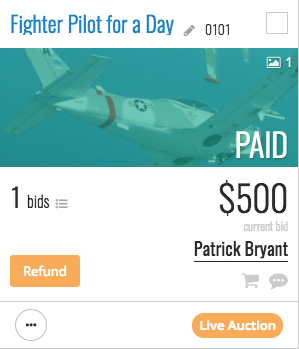 If the item is not paid click the shopping cart below the winner's name. This will open the person's cart and you can either charge the guest's card on file or mark it as paid with cash.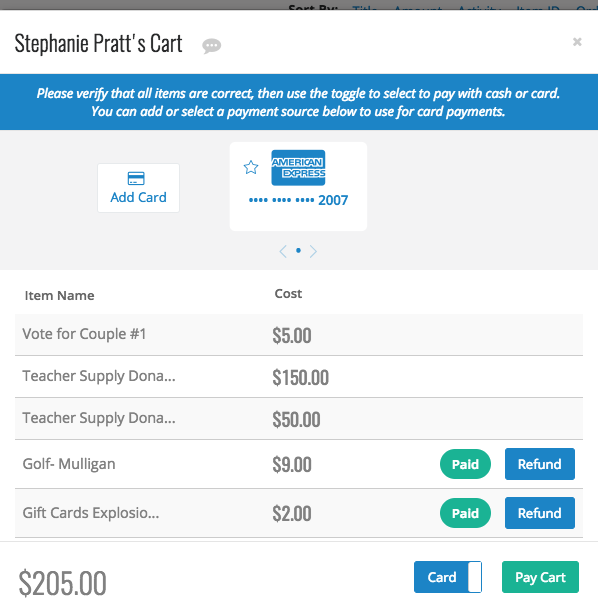 Be sure to check both the auction items and donations tabs. Once everything is paid click the "Event Actions" button on the top right of the page and select "Reports" and "Payout Report."
If the payout report looks ok click the "Request Payout" button. If you have a negative payout balance (common if you have mostly or all cash transactions) we will send you an invoice.