Step One- Make Your Pledge
Making your pledge is as simple as a click of a button! Want to learn more about how to make a pledge? Click here!
Step Two- Double or Quadruple Your Pledge
After the event is finished, you will receive a text that contains a link to your cart to complete your pledge. Within this page, you will see the cumulative yardage as well as an option to double or quadruple your pledge, shown below.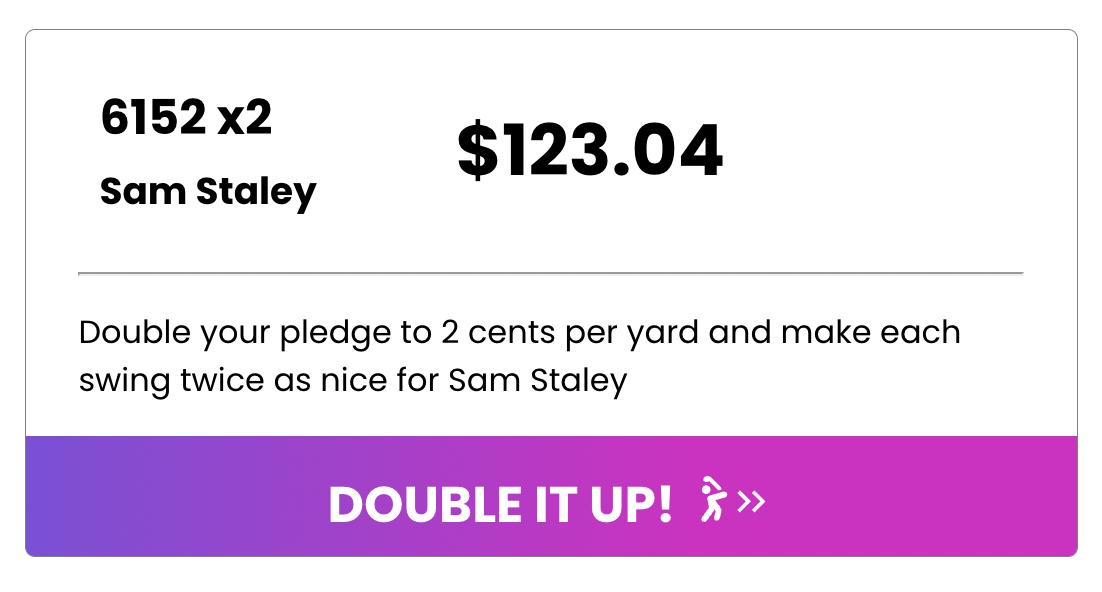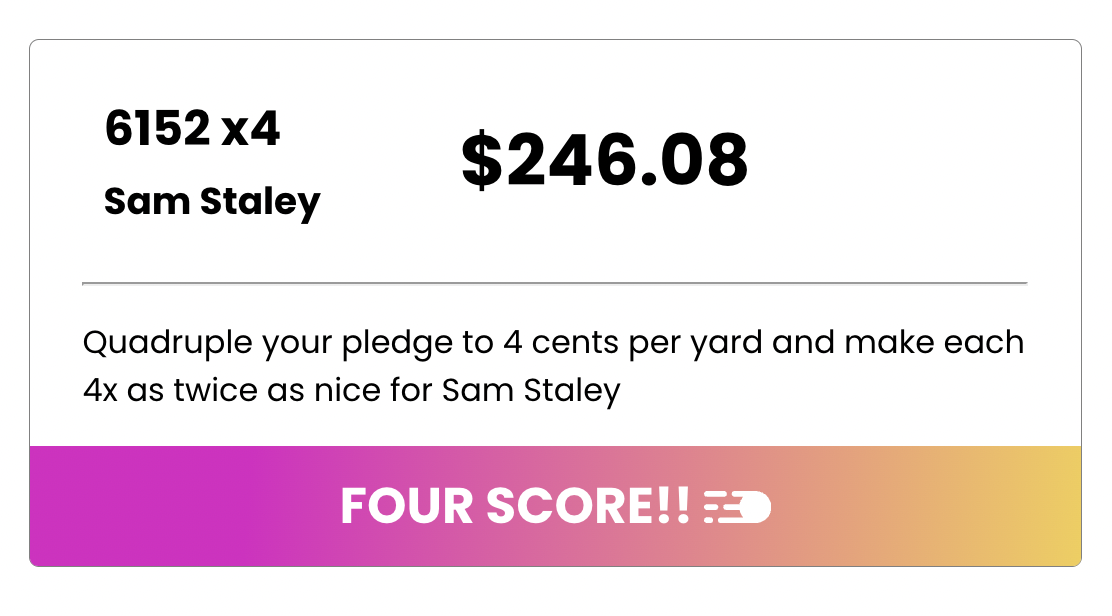 Step Three- Complete Checkout
After selecting an option, you will be directed to complete checkout, shown below. Need help completing your pledge? Email us at support@event.gives!