Once a live auction item is closed, you will need to enter the winning bid in order to close the item and add it into the winner's cart for payment.
Simply go to the 'Items' tab, click the ellipses button on the bottom left corner of the item, then click "Place Bid."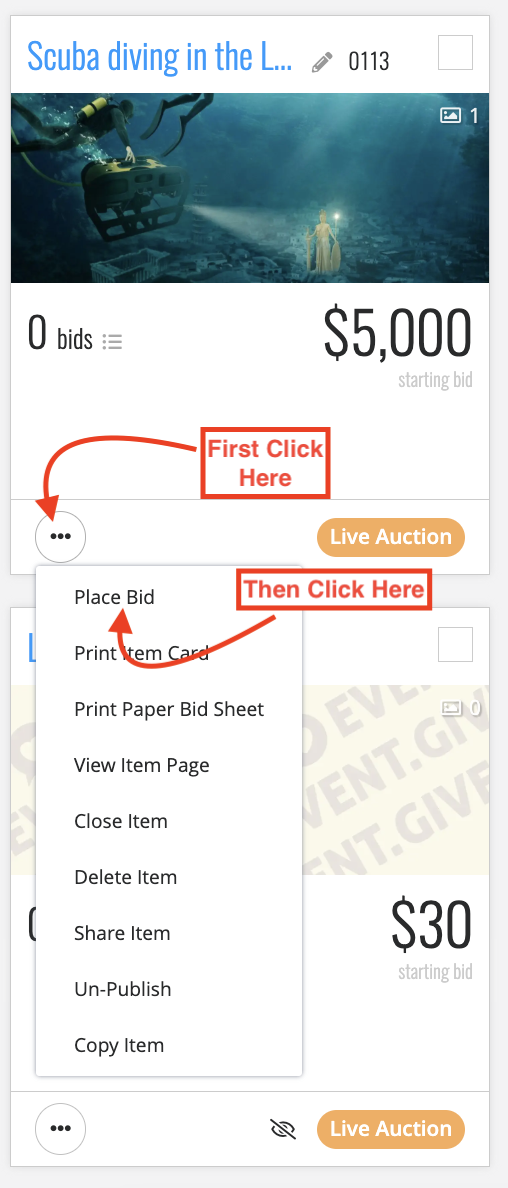 You can then search the winning bidder by their assigned paddle number (or phone number or email). Simply type in the winning paddle number and click the magnifying glass. The associated profile information will automatically populate.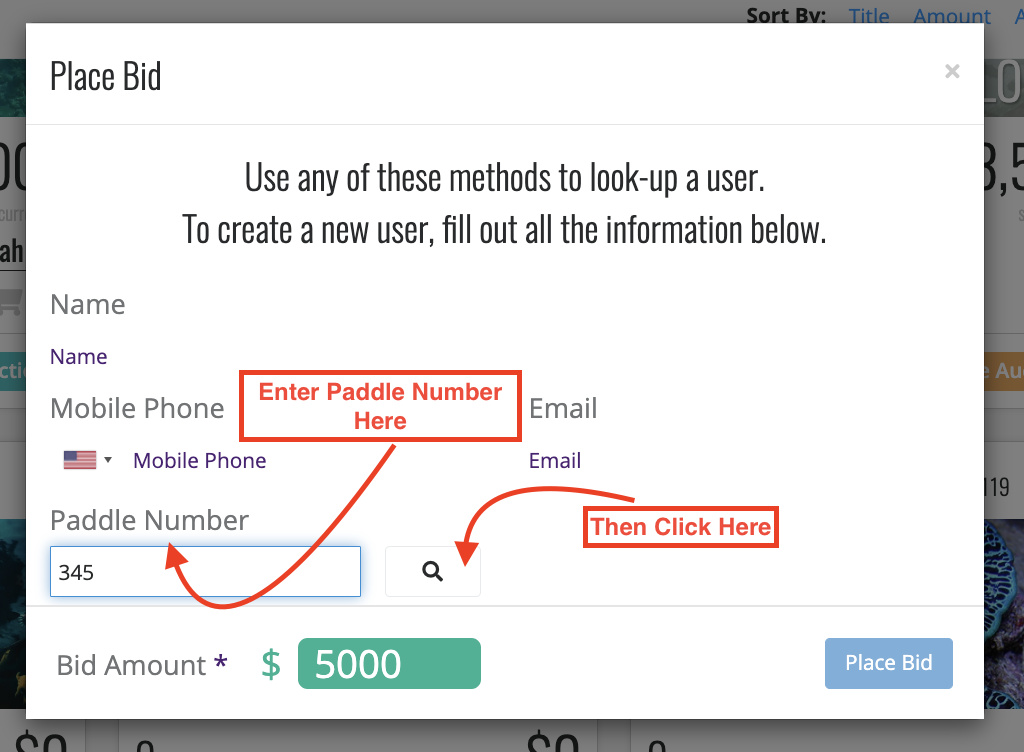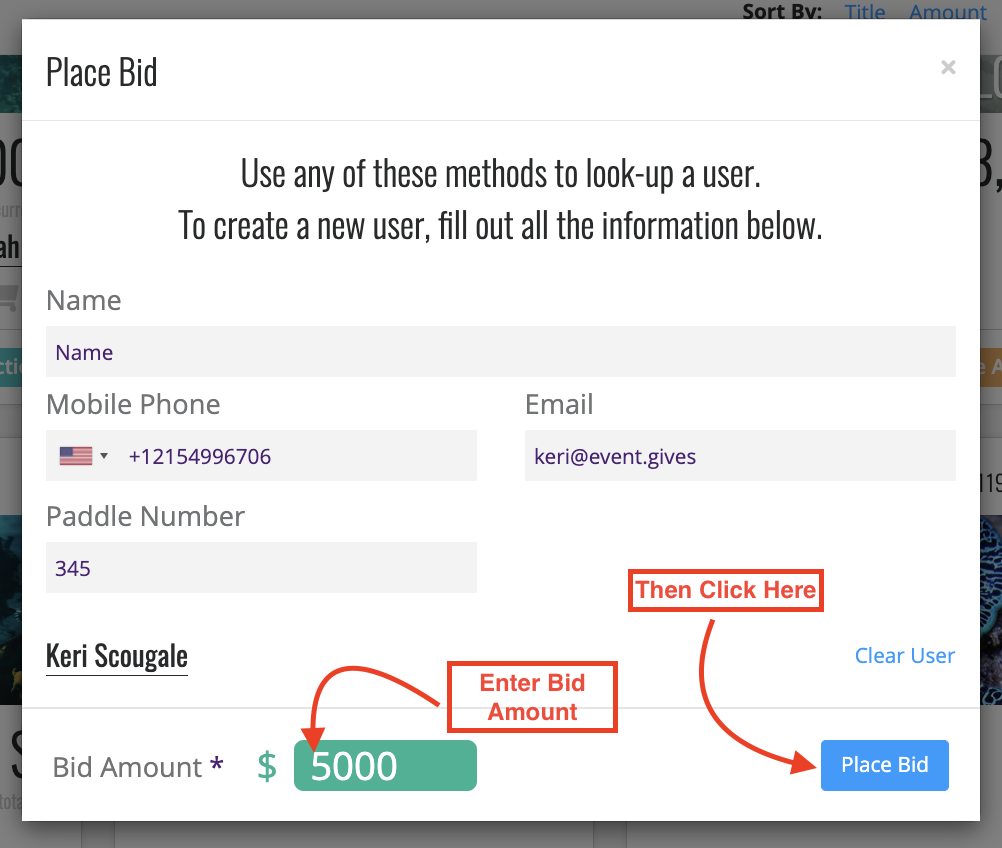 Once you have placed the bid, the item is then ready to be closed. You will close the item using the ellipsis button that you used to place the bid. Once it is closed, the winner is notified and the item is in their cart.