New Features
When you click into a magic link, instead of getting the 'You've been logged in' pop-up message, you will now receive a personalized message with your name and a link allowing you to log out if you are not logged in under the correct user account.

Magic links are sent via SMS and email. These links often lead to specific areas on the event site such as your cart, the items page, or the donation page. Due to the fact that magic links skip the login process for attendees, it is important to ensure you and/or your attendees are not sharing any of their links with any other attendees. If an attendee does share their link with another attendee, this feature update will help alert them to login under their own account. Want to learn more about magic links? Click here!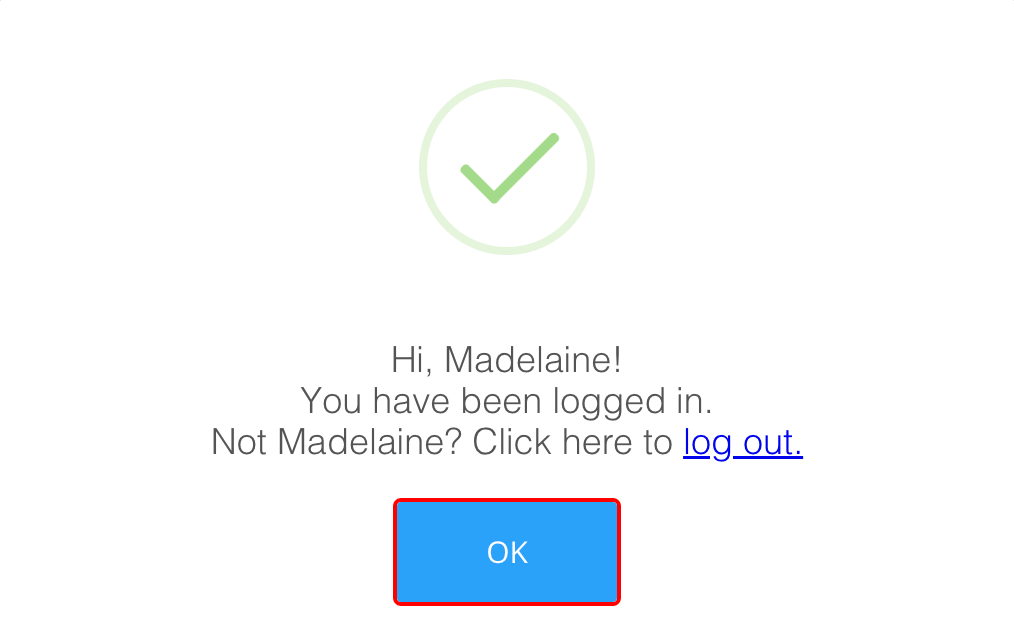 We have added the "854" area code to our available area code list!
Fixed Bugs
Hybrid & Virtual Events: There was previously a bug preventing uploaded videos to be optimized, show the preview window, or show a video countdown. All videos are now able to be successfully uploaded, optimized, and will show the preview screen with the countdown below the video. If you are thinking of hosting a virtual or hybrid demo and want to learn more, click here!