Prepare to Display
Navigate to the 'Display' tab.

Copy the URL and paste it into a new browser tab/window to push event data to that tab. Each time that URL is used (each individual window/tab), a new box will appear within the 'Display' tab on the manager portal. This box controls what data is being displayed on the browser where the URL is being used. You will need a browser window or tab for each TV/Projector at the event.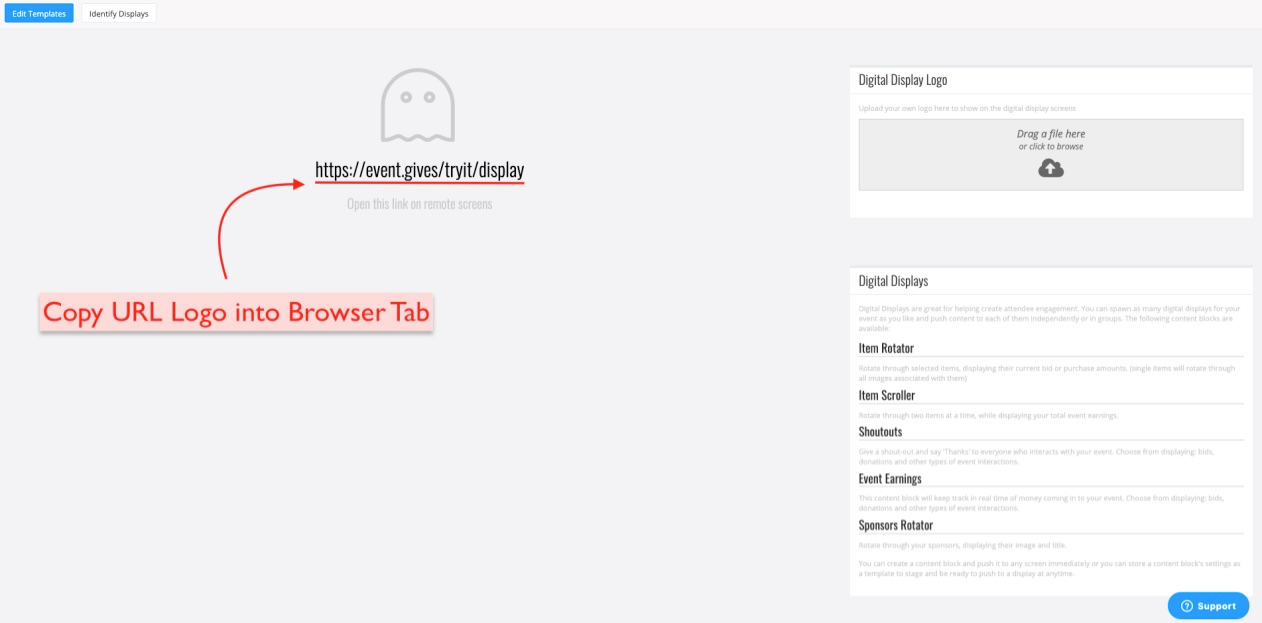 Push Content
1. Paste URL in a separate browser tab/window.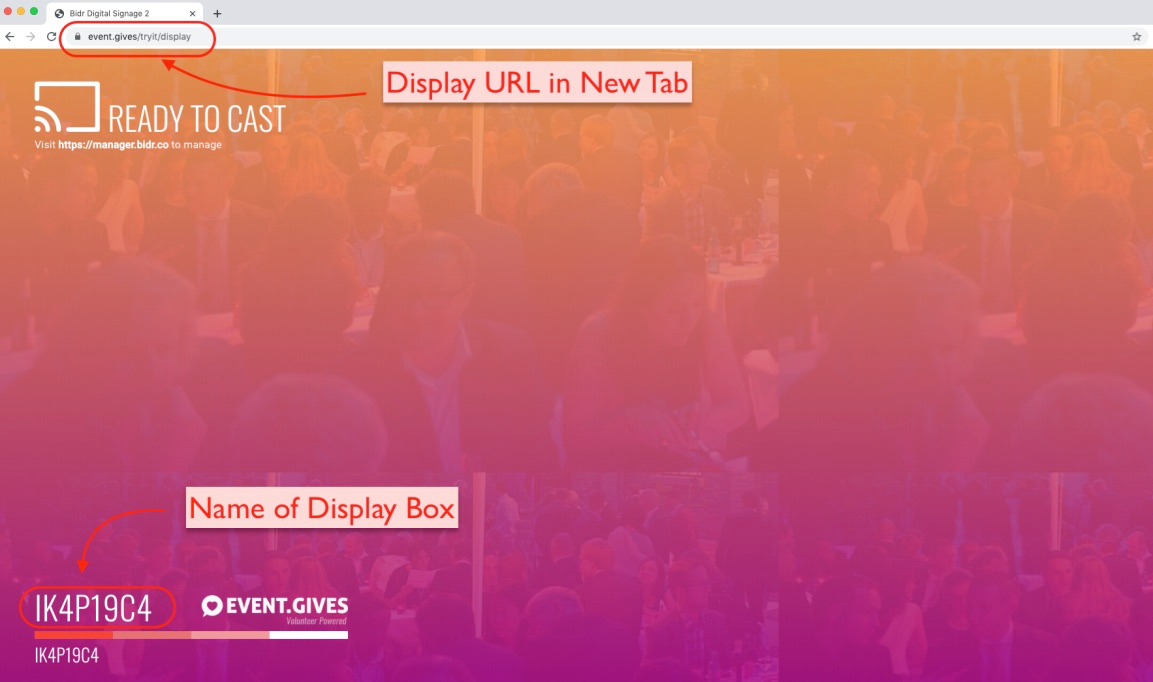 2. Click "Push Content."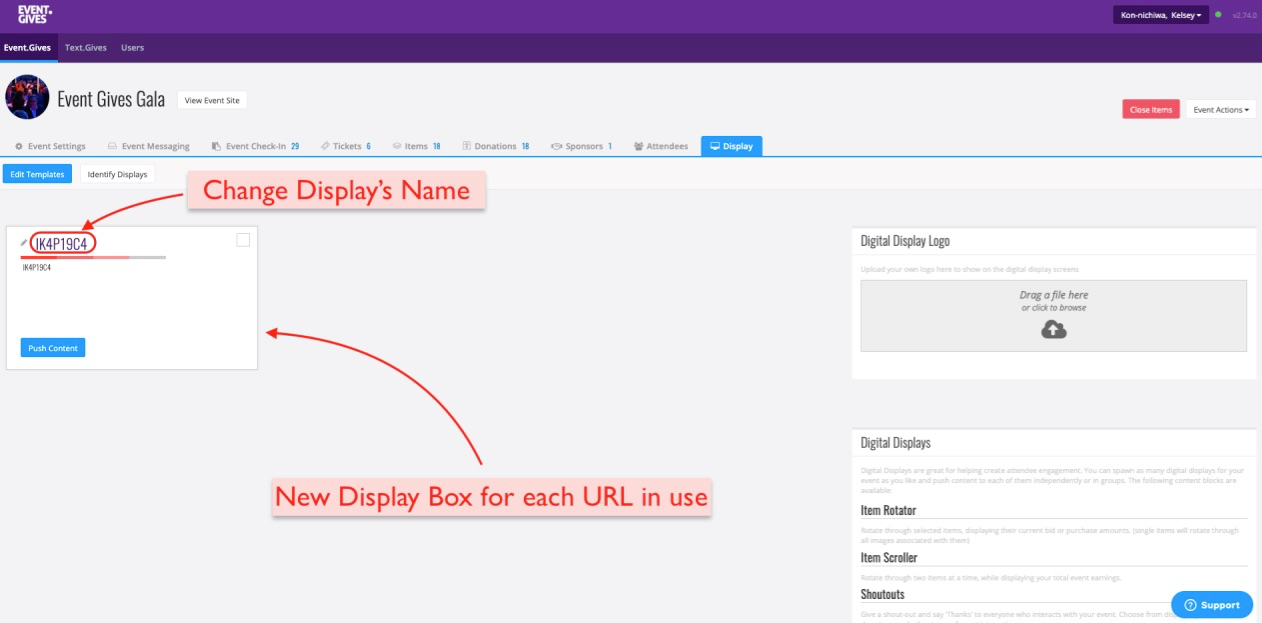 3. Select "Push a Content Block" to create a block (or "Select a Template" to display a previously created template).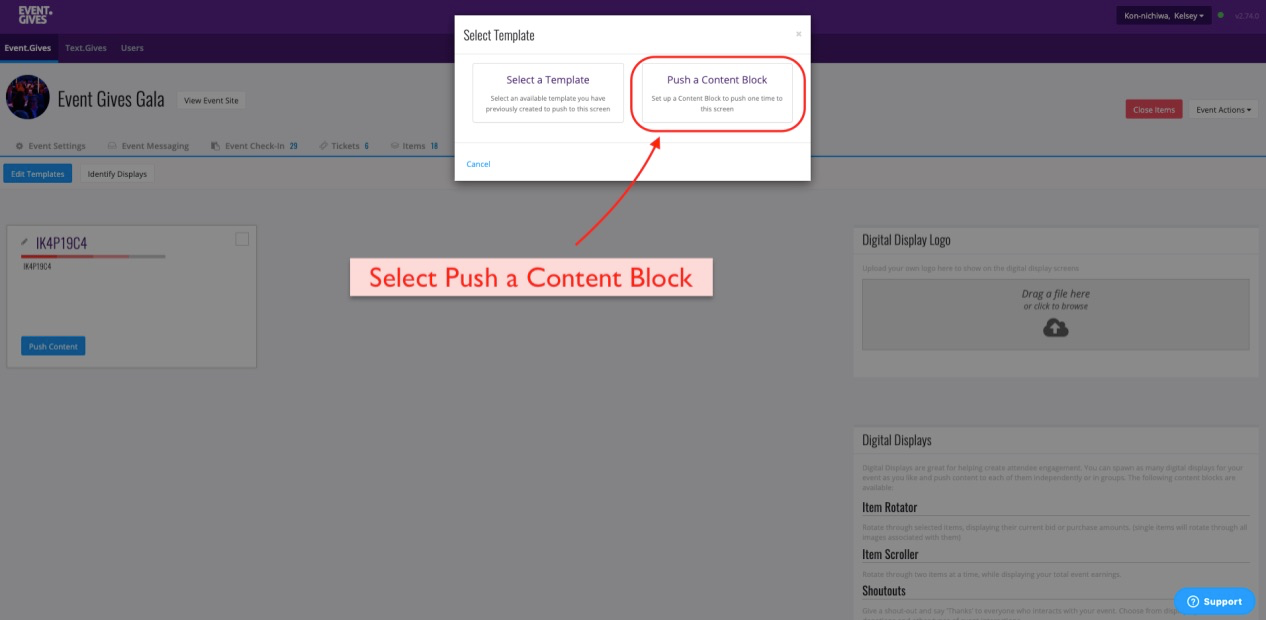 4. Select a layout. Two Column layout will allow you to display Event Earnings and Shoutouts. Two Column Lower Third will allow you to display Event Earnings, Shoutouts, and an Item Rotator.
5. Add your content blocks.
6. Specify block types and settings.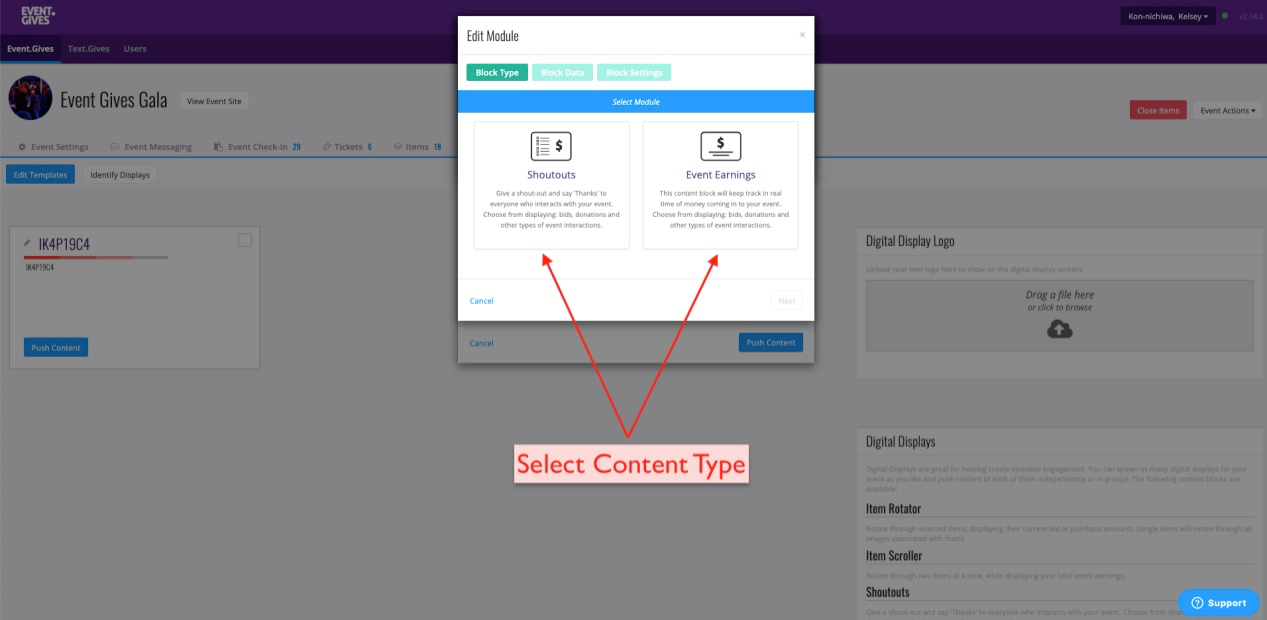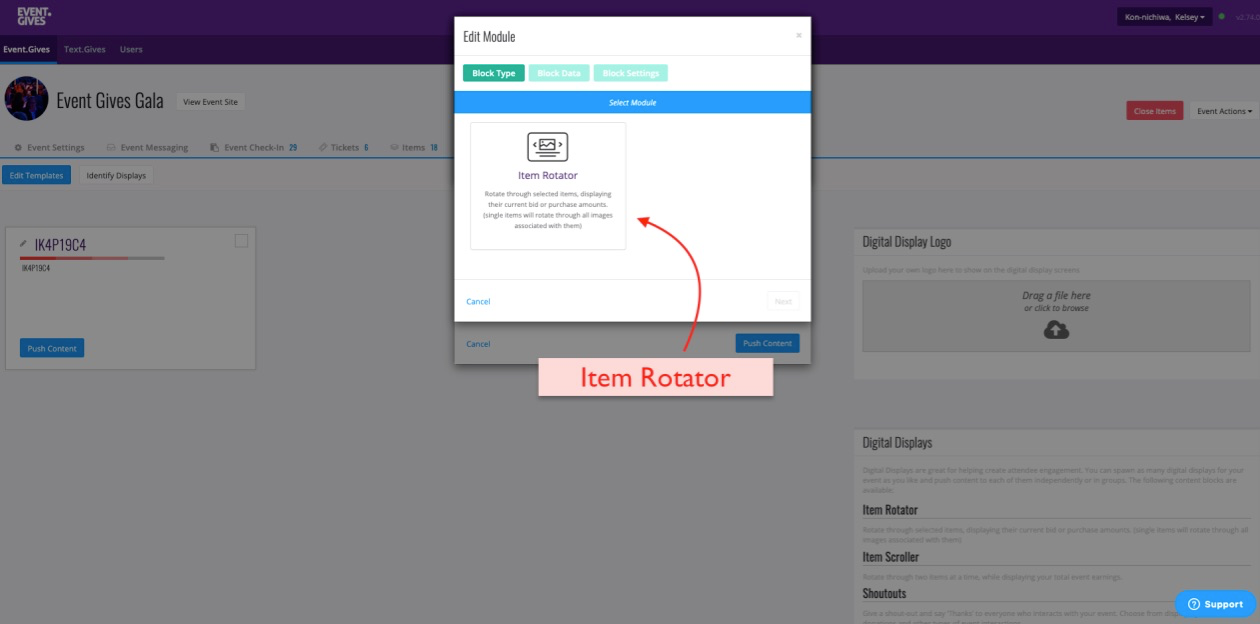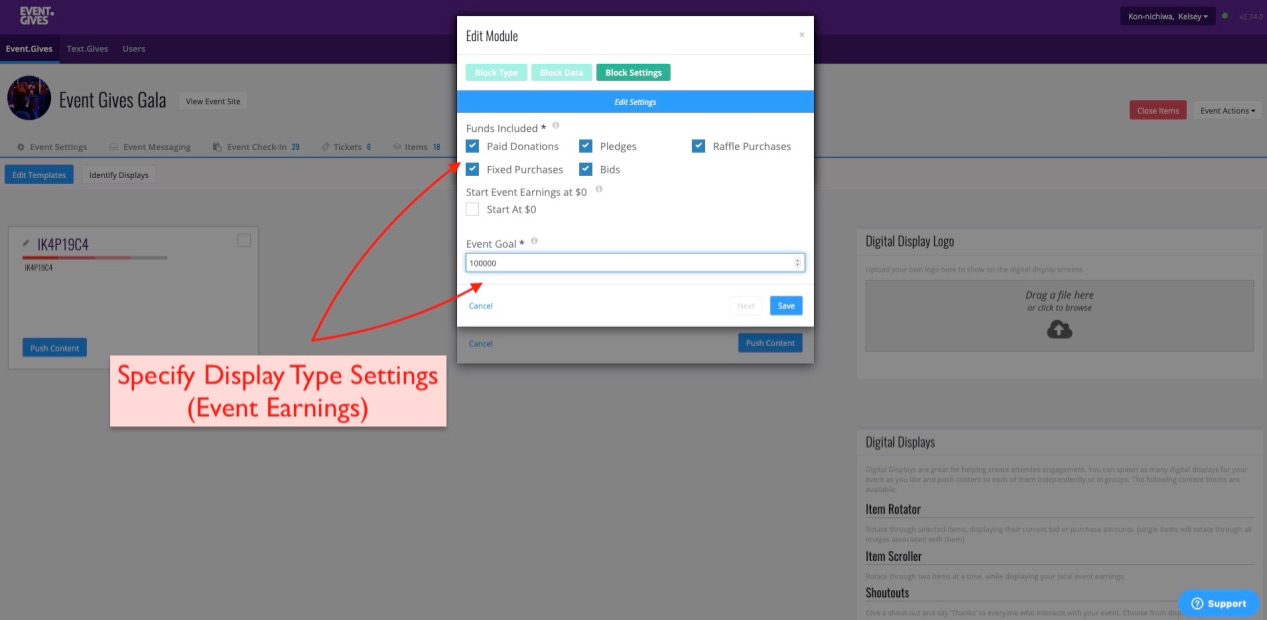 9. Click "Push Content."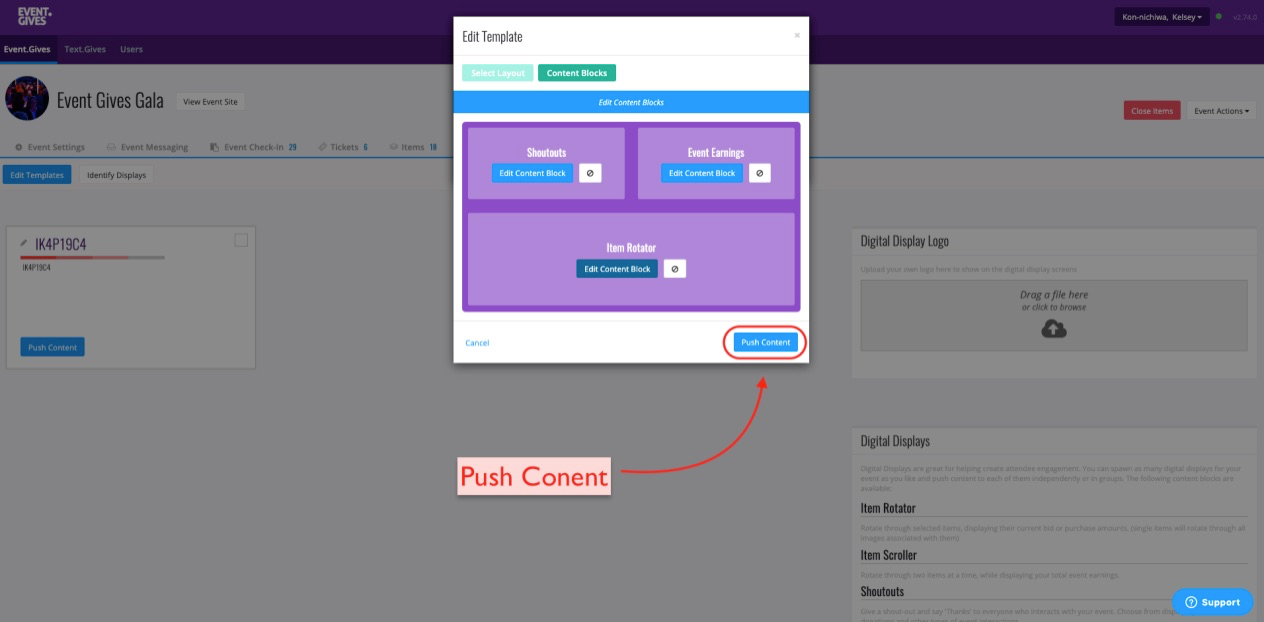 10. Confirm that it is currently displaying.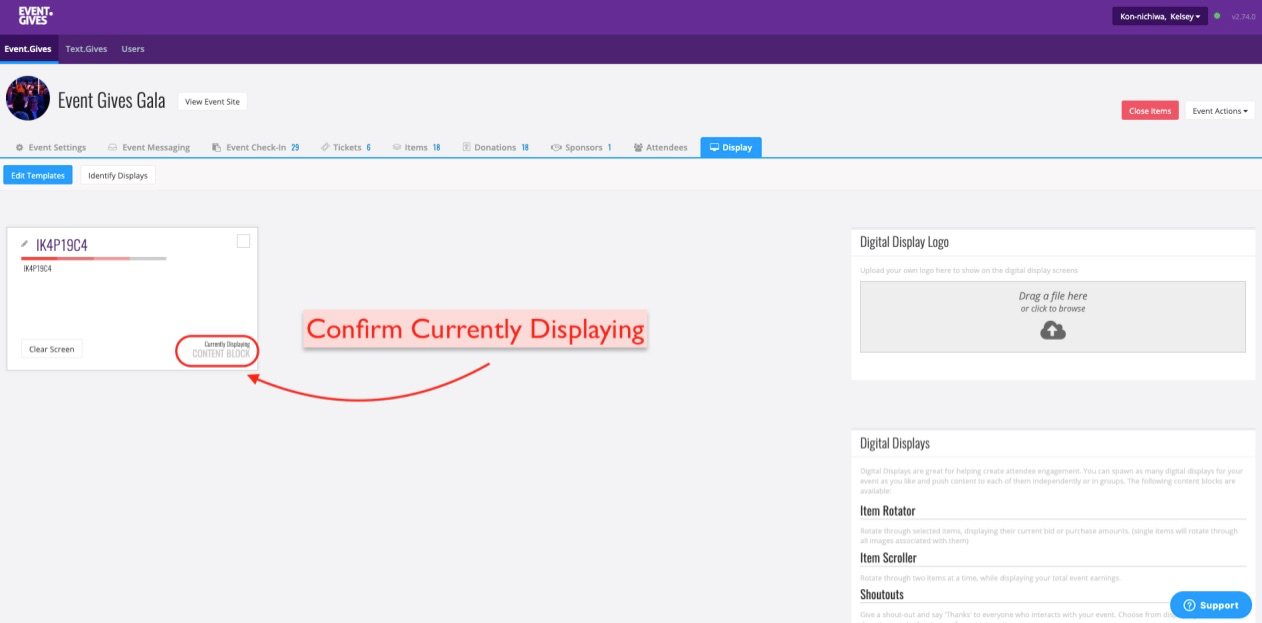 11. View the browser tab.
Remove Display
Removing a display box is as simple as deleting the browser tab where the URL was pasted. This will automatically remove the box from within the manager dashboard. If no boxes remain, the URL will be presented.