Throughout the duration of your Digital Event Experience, you and your team will be managing your event within the 'Items' tab of your manager portal.
Once your Digital event is toggled to Live Now and in Bidding Mode, you will want to select an item to 'Make Live'. From here, you will see the option to 'Place Floor Bid' pop-up on the right-hand side of the page. Your virtual audience will still be able to bid on their mobile devices or laptops. However, for your in-person audience, this is where your event volunteers can enter in-room paddle raises to update the bid button in real-time for remote attendees/bidders to see.
Follow the screenshots below for additional information about accepting floor bids:
Assign an event volunteer to assist your auctioneer in spotting in-person bids. If someone raises their hand or paddle to place a bid, simply select the 'Place Floor Bid' button: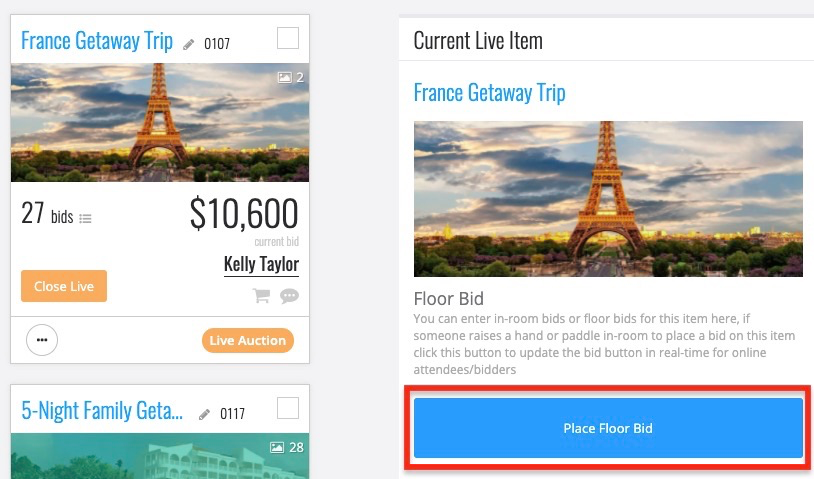 Once the floor donation has been selected, the item card will update accordingly as well as your attendee's devices as bidding continues. If your in-person bidder is awarded the highest bidder, simply select the 'Update Floor Bid' button to assign your bidder as the winner of this item. You are able to assign the highest floor bidder as the winner, by searching the user's paddle number. This will add the item to your attendee's cart for payment.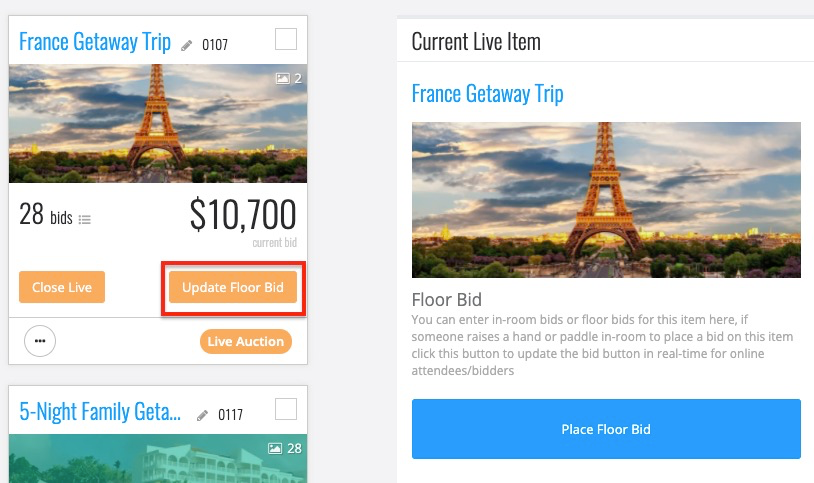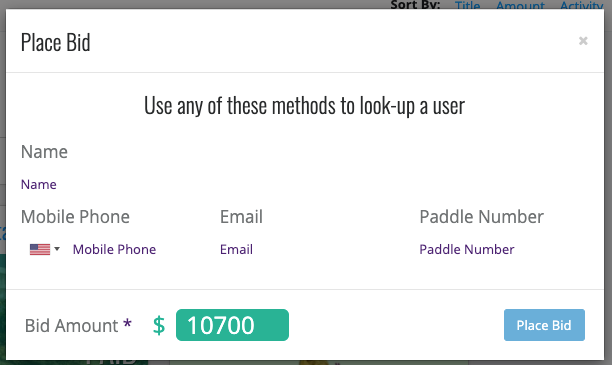 Does your auctioneer need to adjust the bid increment on the fly? Quickly adjust the amount you're asking for by selecting one of the pre-set increments or entering a custom amount: