Event.Gives supports text to bid and text to donate features which allows your attendees to engage with your event site by texting in your keyword to a phone number provided by Event.Gives.
When an attendee texts the keyword to the number provided, they will receive the Welcome Message you have set up as a response. If the attendee replies to the message with Donate, they will be prompted to enter in the amount they would like to donate.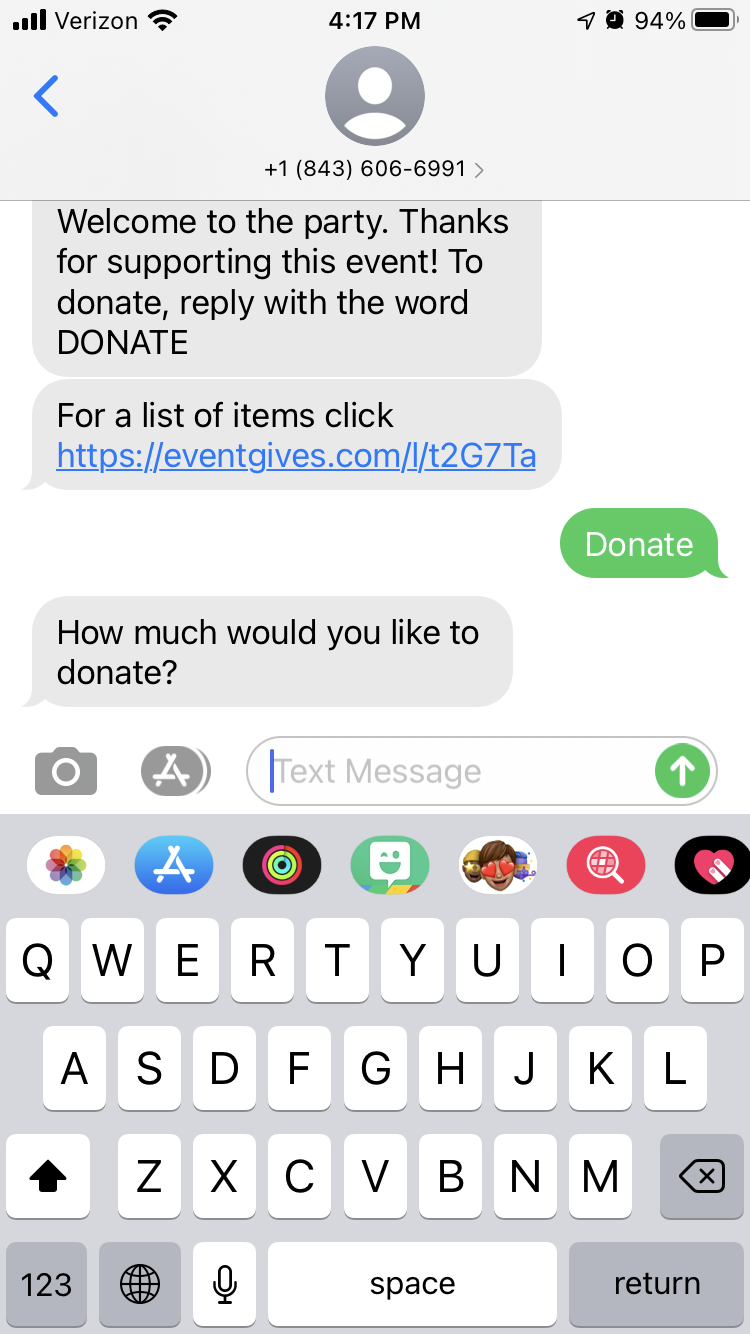 Attendees can also bid on an item via text by sending in the specific item number. They will receive a response that identifies the item title and minimum bid amount. The attendee can enter in the amount they would like to bid and that bid will appear on the event site.