Go to event.gives/(your keyword)
Ex: event.gives/tryit
Access the event by typing event.gives/yourkeyword in your computer, tablet, or phone browser.
To get logged in, you will want to click the 'REGISTER' button located at the top right of the site.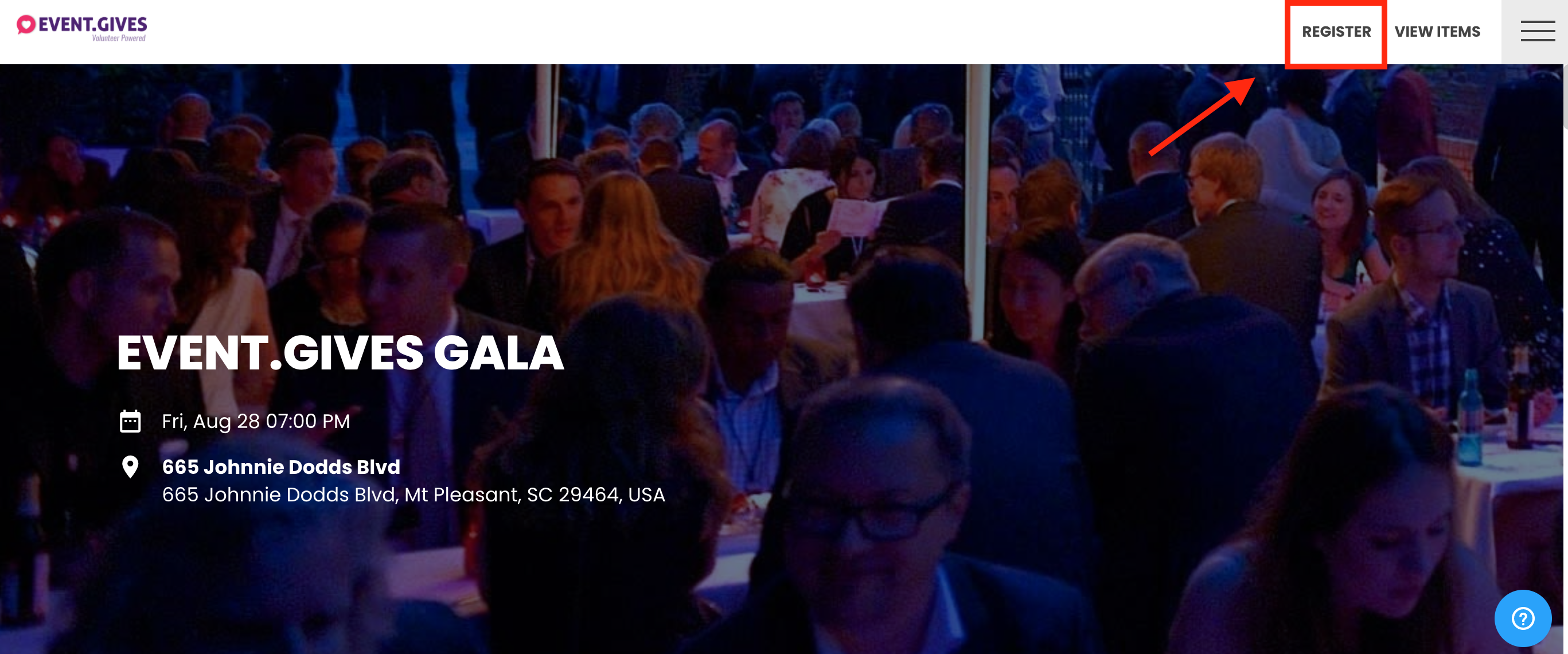 By clicking 'REGISTER', you will either be prompted right away to Create an Account/ Login or it will direct you to the Registration section to Purchase a Ticket. If there are tickets for you to purchase, clicking this button will direct you towards the 'Registration' section of the site to purchase your desired ticket type.
To Create an Account/ Login
Create Account: Fill out the required fields: First & Last name, Mobile Number, Email, and create a Password for you to easily remember.
Be Sure to check the box 'Agree to Terms of Service' before clicking 'SUBMIT'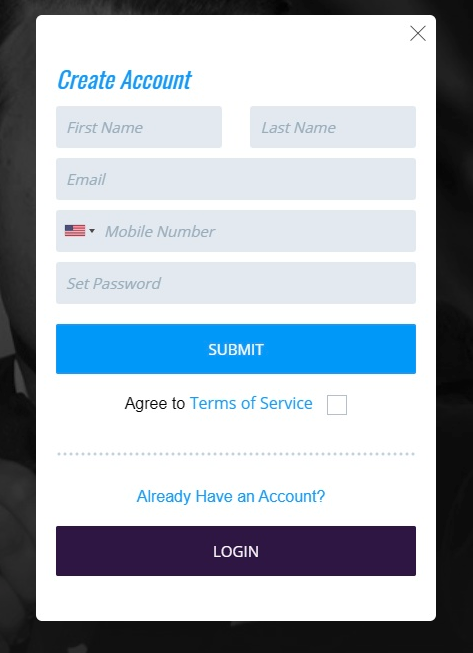 Already have an Account?:

Click

LOGIN

and your mobile number is your username and your password will be the password you set when you originally created your account.

Forgot Password?:

No worries! Click the

'TEXT ME A PIN'

or '

EMAIL ME A PIN

'

button to receive a 4- digit pin to enter to allow you to login.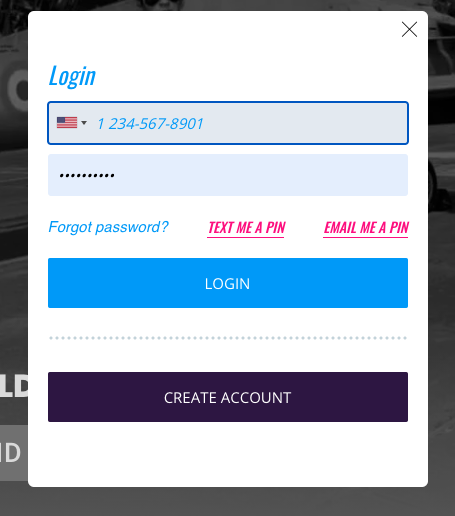 'TEXT ME A PIN'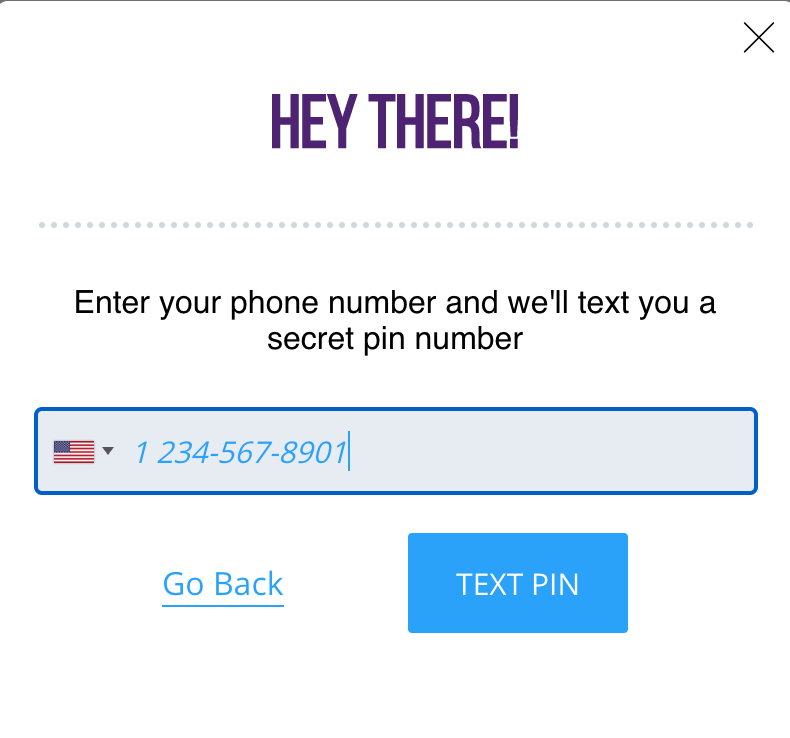 'EMAIL ME A PIN'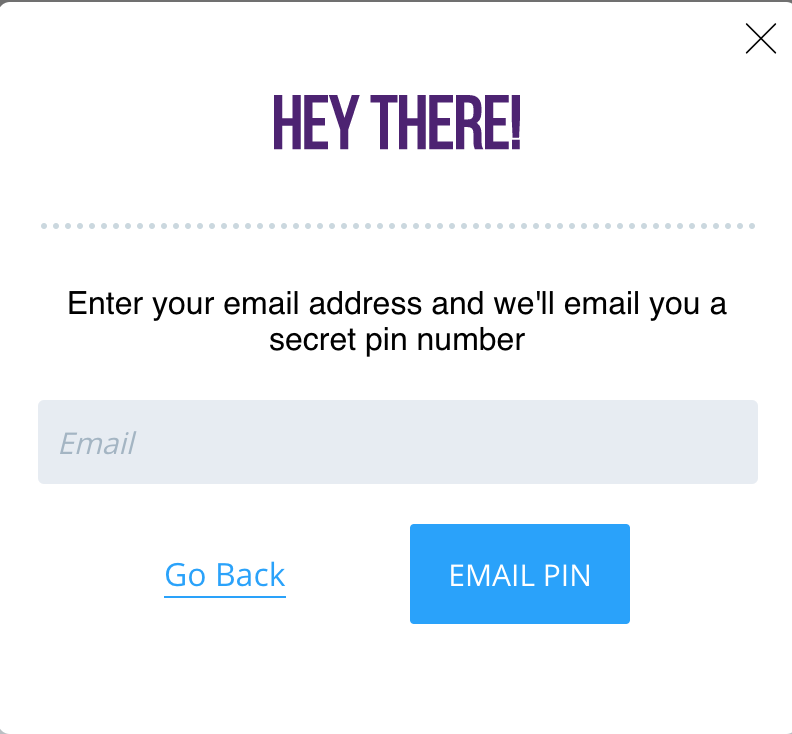 'ENTER YOUR 4-DIGIT PIN'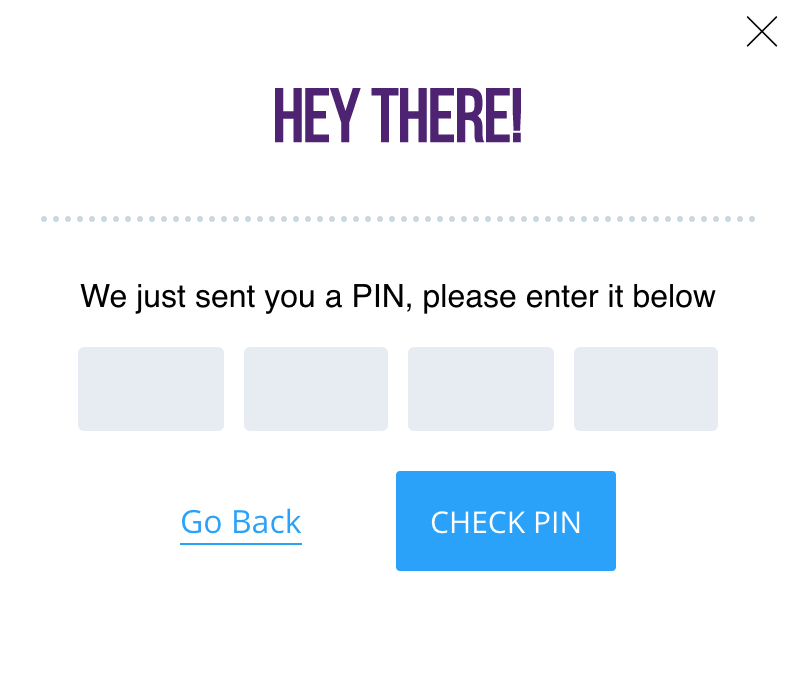 To Purchase a Ticket
Choose your desired ticket you would like to purchase.
Click the '+' button to add your desired amount of tickets you wish to purchase
There will be a 'CHECKOUT' button at the bottom of the page> click 'CHECKOUT'

From there, you can enter a promo code, or click 'Pay Now'
This will then prompt you to 'Create an Account', or if you 'Already have an Account'> click 'LOGIN' (See above photos for guidance)
Once you are logged in, it will then prompt you to add a Credit Card to purchase the ticket> click the '+ ADD CARD' button

Follow this video for a quick How-To Video!